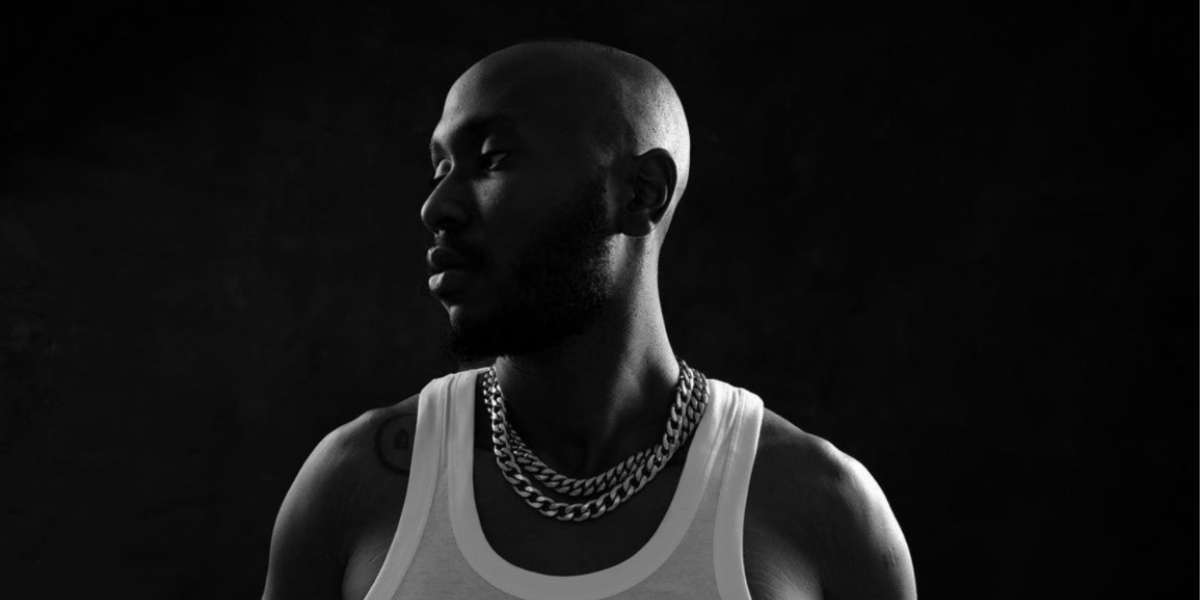 A 1-Listen Review of Loti's 'Gorimapa Gangsta Vol. 1'
an adequate display of his powers
It's taken five years, but Loti is now surer in his artistry and what matters most to him. The Fresh Meat (now uNder) alum, has collaborated widely across the Nigerian music scene, bringing his finely-textured vocals to the notice of listeners. Like most of his collaborators, he's audibly influenced by R&B but there's an intentional choice in parsing its sound and technique through the prism of Nigerian experiences.
That has so far birthed projects like 'Odyssey' and 'Violent Times,' a four-track project that was released in early 2021. He was also part of that year's Ejoya 'Class Of,' a collaborative project for mostly independent artists being distributed by the company. In March, he kicked off his solo output for 2022 with "Gimme Ginger," a warm record which served as a prelude to a more boisterous number like "Mainland". Its attendant video was shot under a bridge on the Lagos mainland, full of smiling kids and physical activity. With every single, the release of the promised 'Gorimapa Gangster Vol. 1' drew near and this August Friday, it's finally here.
'Gorimpa Gangsta Vol.1' comes with six songs and two features, with Kasheefah being a name previous listeners of Loti would be familiar with. With all that said, let's get into the programme of now. 
View this post on Instagram
In Usual 1-Listen Review Fashion, All Reactions Are In Real-Time While The Music Plays. No Pauses, Rewinds, Fast-Forwards, Or Skip.
"WAGWAN"
Some evocative horns starting this one, soft strings. Too early to say, but should be a bop. Loti's singing now, very measured flow and impressive vocals. "Got a man down, no violence," that line surely belongs in a song titled "Wagwan". This is the kind of record you just chill out to on a weekend, blowing mad loud like Loti sings. Very breezy, and suffers none of the over-ambition a number of artists have when picking a project's first song. This one works, Loti.
"EMO THUG"
These opening adlibs remind me of Oxlade. Vocoder-inflected vocals don't go very well with Afropop but I like how the beat just flows into Loti's singing. Starting off with Pidgin was a nice touch too, I guess that's the thug part? I'm loving this "Hey, my lover lover lover" chorus, very fresh. Hmm, there's Yoruba now; this artist surely knows how to code switch and when to hug the English language. Asides that, there's a certain ease to his delivery which really makes the listening pleasurable. I'm on headphones now, but I just know it'll slap even harder when it gets on a speaker.  
"RIDIN SOLO" FT. TALKSIICK
There's definitely more bounce in this than in the other songs. Production-wise, though. Eh, these early seconds are not for me. This guy! Just when you think you've gotten enough of his vocals, he spices things up; I surely love the Igbo in this second chorus. A sprinkle of SA-style drums and keys tell me he's charting the Amapiano audience, dancefloors and all that. It's not my favourite song on the tape, but I'll check back.  
"DISTANCE" FT. KASHEEFAH
An even faster-paced production. There's a touch of Deep House here, but whatever's Nigerian surely bears the stamp. The songwriting is not doing much for me the beat has most of the magic. Like the previous record, I think I'll enjoy it more when the energy around is communal and party-like. For now though it's a skip. 
"GIDI GIRLS"
Interesting title lol. The state of Lagos, otherwise known as Las Gidi, has enough tales to colour a record like this. Really soft start, some crooning. The drop just came in; so much uniqueness on display, man. First of all, I really love this production—it sounds cut from Santi's 'Subaru Boys' soundscape but with even more pomp. Loti is certainly enjoying himself; it's easily his most assured performance on the tape so far, flowing into unexpected pockets and utilising wordplay like "ten sure boys" and "tension boys" to paint the picture of one who's stuck on the fast life. It's an over flogged storyline, but he somehow sounds convincing. Sometimes that's all art has to do. 
"MAINLAND" 
What's Loti going to do with my beloved Mainland? A MADNESS, bruh. He's just come into this record with a really captivating energy, really aspirational too as he charts a grass-to-grace story. The crowd vocals are present here, too, very well done too. "I'm from the Mainland, me I just dey hustle for the paper," a quite beautiful mission statement if you know what comes with that first line repping where he's from. Even though the streets unarguably feed the crux of popular culture, some of its brightest stars haven't always enjoyed a progressive journey to stardom. Song is ending now, church-like pianos and Loti softly singing the words 'gorimapa gangsta'. An almost poetic end there. 
FINAL THOUGHTS 
If you're a stickler for titles, you'd glean a bit of Loti's intent with 'Gorimapa Gangsta'. Both words are very different in their original context, but together it conjures an enthralling image of a man in his twenties. Loti is in the streets but has something unique from everyone else, and he goes about this job with assured minimalism. 
The EP's soundscape translates that picture brilliantly, using faint touches to pique curiosity as the project dives deeper. It's almost like Loti structured the six songs to fit the mood of an event whose peak continues to rise and rise. By the end, the accumulated energy is channelled back to the familiar source of one's life source, the reason why they move like they do.  
Loti's presence in the thick of Lagos' creative scene imbibes him with the relevant tools to make relevant music. 'Gorimapa Gangsta' moves with that touch of the contemporary, with the production colourful for most parts. He's a very competent singer, and he'll grow to learn. In all, it is quite an enjoyable tape from a musician who is soundtracking the motions of the consistently thrilling and unbelievably chaotic city that is he calls home: Lagos. 
Stream 'Gorimapa Gangsta Vol. 1'
Featured image credits/