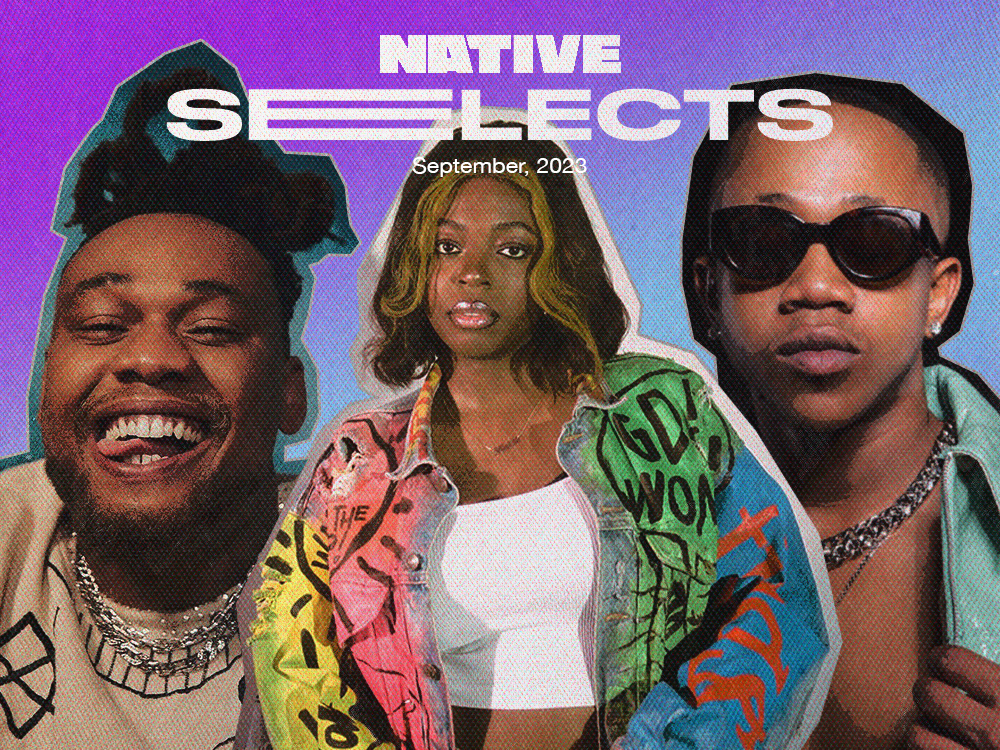 NATIVE Selects: New Music From Kah-Lo, BNXN, Young Stunna & More
new tunes for your playlist
It's that time again. Every week, new music shows up, sweeping fans and music lovers off their feet while artists gauge reactions to know the effect of their creativity. At the NATIVE, we are committed to keeping our ears on the pulse of the music scene and bringing the best sounds to your doorstep. In our last edition, we brought you stellar new releases from JULS, Pheelz, Major League DJz and more. Today, we have songs that move from Afropop to Amapiano to R&B, with our select artists showcasing their unending talent and passion for creativity. Lock in!
BNXN – "SWEET TEA(ADUKE)" 
A couple months ago, BNXN announced his upcoming album dubbed, 'Sincerely, Benson.' He leads us one step closer to the release with his new love-themed single, "Sweet Tea (Aduke)." The slow-tempo single leads in with a lush flute single, followed shortly after by a warm address to his love interest. On the SAK PASE-produced track, he pointedly asks his love interest at what point their love went sour. The track fades out with a solo instrumental paired with soft croons in the background. 
SARZ, CRAYON & SKRILLEX – "YO FAM!"
Following the release of 'Memories That Last Forever,' Sarz has unveiled another layer of his artistry with gleaming production credits from American Pop DJ, Skrillex and vocal accompaniments. The drum led instrumentals lead the upbeat track embellished with subtle electronic vibrations. Crayon's rendition rides the wave of the beat as aptly questions his love interest in a seamless blend of Yoruba and Pidgin. By the time the hook comes around, the thumping drums commonplace in Afro-house take centre stage as Crayon croons over the tuneful hook. 
BNXN, YOUNG STUNNA & NIKITA KERING' – "TRABOSKI (REMIX)" 
In the later parts of last year, BNXN released a captivating house-tinged single dubbed "Traboski." Now, he taps Afro-house singer-producer, Young Stunna, and Nikita Kering' for a more upbeat live-performance remix. This version includes mellifluous supporting vocals from Nikita and a hypnotic Zulu-sung solo by Young Stunna accompanied by lush drums and soft piano keys. 
JUJUBOY – "SPACEMAN (REMIX)" FT NONSO AMADI
Fast-rising Afropop singer taps R&B leaning artist, Nonso Amadi, for a glimmering remix of "Spaceman." The ethereal soundscape leads listeners on a journey to escape reality with its accompanying psychedelic visuals. The single acts as an ode to dreamers, characterised by Jujuboy's vulnerability and the introspective quest for understanding. He expressly states that he would rather be alone than experience the turmoils a certain relationship has to offer. Nonso Amadi comes in at the second verse to deliver a tuneful verse over the track's rhythmic drum pattern. 
KAH-LO – "EUPHORIA" 
House music enthusiast, Kah-lo is back and better with a 14-track project dubbed, "Pain/Pleasure." Towards the end of the project, "Euphoria" comes in as an upbeat club-ready banger where she addresses her love interest to express feelings of excitement they share. She beckons on her muse to explore their chemistry beyond the dance floor as she croons over the upbeat, eclectic production, "we need to go beyond this some time." 
BOY SPYCE – "SO BAD" 
In the run-up to his debut album, Mavin Records' Boy Spyce unveils a new single "So Bad" produced by Andre Vibez. The track toes the same narrative-led path of Boy Spyce's previous singles as he pleads for the attention of a lover. "Love you/Need you/Miss you and you miss me too/Talk true/Don't lose your feelings for me," he sings. Andre Vibez's production is a mellow instrumental that Boy Spyce works brilliantly with staccato-like verses.
POCO LEE & KIZZ DANIEL – "UNLEASH"
Poco Lee is one of those easily recognisable names in the Nigerian entertainment industry. His dance prowess has endeared him to many personalities in the music scene who acknowledge his contributions to the expansion of their music. After working with Cruel Santino earlier in this year on "showmetheway !!," Poco Lee is here with a new single featuring Kizz Daniel. Produced by Semzi, "Unleash" is about good vibes, succeeding and proving the haters wrong. 
YKB – "SAN SIRO (REMIX)" FT JOEBOY
"San Siro" is a beautiful love song which YKB taps Joeboy for to deliver a very much anticipated remix. Both artists complement each other on the track as they profess their undying love, "I could be your number one hero/ Till I enter casket." With love songs being Joeboy's speciality, he embodies his verse as expected, making it better than the original. 
DEELA & MOISE KEANE – "TRY ME"
Moise Keane, a group of three friends from South Paris hand in hand with the trap and Hip-hop star, DEELA, work together to create a track for the lovers of House music,"Try Me." With this being her first attempt at House Music, it's only fair to say that she showcased a new level of versatility in her ability to combine House music and her iconic rap style. 
KONSTANCE – "MELO"
On her single "Melo," 18-year-old Konstance, who juggles music with her studies at Lagos State University (LASU), showcases her talent as one to keep an eye on. With spirited vocals, she marshalls an introspective tune about life's journeys and its baggage. "Sometimes I feel so down/Thinking about many things that have come my way/And as I take stand strong/Praying for my blessings make e no delay," she sings. "Melo" is great showing of Konstance's skills as a singer and songwriter.
[Featured Image Credits/The NATIVE]