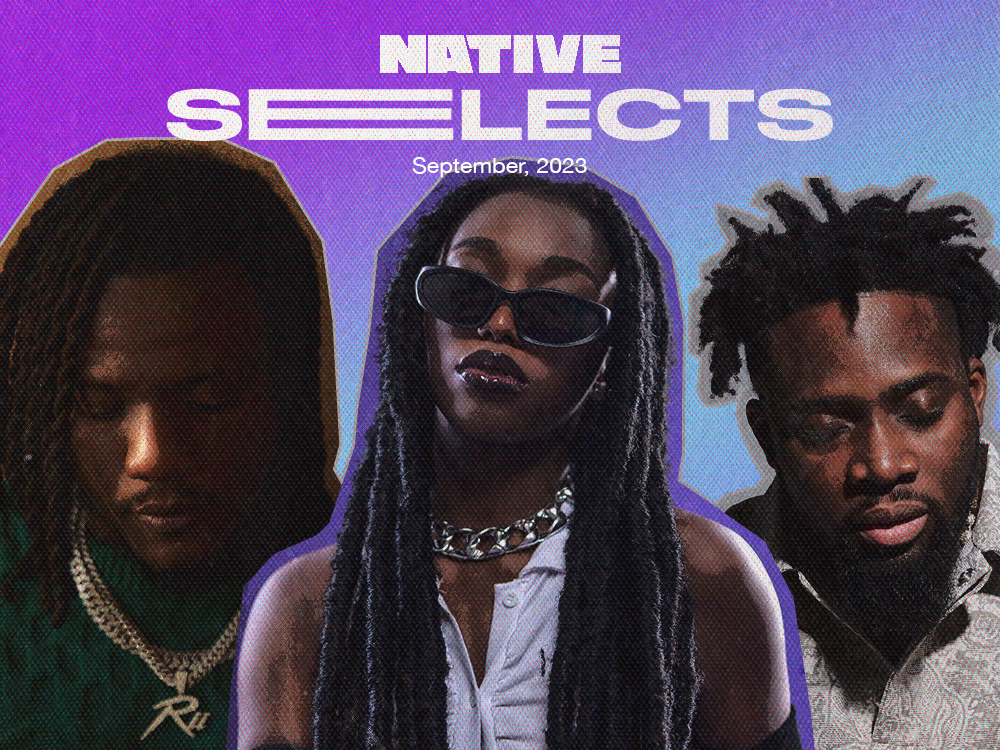 NATIVE Selects: New Music From Juls, Pheelz, Kold AF & More
new tracks to get into this mid week
Every week, new music shows up, sweeping fans and music lovers off their feet while artists gauge reactions to know the effect of their creativity. At the NATIVE, we are committed to keeping our ears on the pulse of the music scene and bringing the best sounds to your doorstep. In our last edition, we brought you new releases from Johnny Drille, Moonga K. and more. Today, we have songs that move from Afropop to Amapiano to R&B, with our select artists showcasing their unending talent and passion for creativity. Lock in!
JULS – "PALMWINE RIDDIM"
For those who know, Juls is the progenitor of the contemporary palmwine sound. A decade after collaborating with Show Dem Camp on the iconic "Feel Alright," the Ghanaian-born producer is building a rootsy world. "Palmwine Riddim" sets the tempo in that regard; a live-centric mellow groove whose progression imbibes a neo-Highlife flourish, while incorporating the bubble of everyday voices and conversation. It's a masterclass in mood and measure, and has us very excited for his forthcoming 'Palmwine Diaries, Vol. 1'. 
KOLD AF – "NOBODY 2 SOMEBODY"
One of the most distinct voices to emerge from Nigeria in recent times is newcomer Kold AF whose silky smooth vocals is every listener's dream. Her spirited lyricism finds the perfect accompaniment through her vocals, a full, embodied quality. On "Nobody 2 Somebody," she sings about the potential of her dreams, while centreing divine power as a spur behind them. Heartfelt and contemplative, it's the kind of song you want to wake up listening to. With records like this one, there's no doubt that Kold AF has a lot more to say. 
MAJOR LEAGUE DJZ, KOJEY RADICAL & MAGICSTICKS – "BAD FOR BUSINESS"
It's a heavyweight affair on "Bad For Business" as the producers Major League DJz and Magicsticks collaborate. All three have been some of the most inventive hands creating from the percussive roots of Amapiano. On here, their distinct adaptations of the genre bares in magical form. Earthy, fun and quirky, the British-Ghanaian artist Kojey Radical excites over the production, unfurling afro-inspired rhythms and just sounds so good having a great time. 
KRIZBEATZ FT. RAYBEKAH & LADE – "TIME WASTER"
On this emotive masterclass, producer Krizbeatz features the duo of Raybekah and Lade, who sings about the lack of intentionality from a love interest. With distinct but similarly affecting vocals, their stories are delivered with a humorous bent even as the song's message imbibes a lot of thoughtfulness. As always the brilliant hand of Krizbeatz is never far away, in this case supplying the effervescent production which the song benefits from. 
BALLORANKING FT. DYANI – "WE UP"
Primed to release a new album this week, Balloranking has shared a new promotional single titled "We Up." The artist operates a distinct plain in the Street Hop canon, his stories presented through an optimistic gaze, while his vocal inflections have been consistently evocative. That skill set is present on the mellow "We Up," a gracious recounting of the struggling days and how he wants to keep living the good life. A chilling feature verse from Dyani cements the record's celestial appeal. 
PHEELZ FT. YOUNG JONN – "JELO"
Inspiration is the theme of the song as two of Nigeria's most prominent producers-turn-musicians collaborate for the first time. There's a lot connecting Young Jonn and Pheelz but it's still a marvel how beautifully they both connect here, their distinct sensibilities melding into sonic warmth. A narrative style is used to depict the grass-to-grace theme, with specific places and memories brought up, while the vocalisations and 'Piano-inflected production builds around. 
IDAHAMS – "GOD BLESS AFRICA"
On the mellow record, the Port-Harcourt raised artist and producer sings about the beauty of Black women. The mood is however more celebratory than contemplative as he sweetly paints images of associative loves. Teasing an affectionate performance from him, the production mirrors the lyrical direction, in the sense that it's a fun and relaxed vibe. With its runtime going just over two minutes, it's a breezy record that should have you hitting replay.
ATTIFAYA & KEMUEL – "FRESH BOY RIDDIM" 
As the title suggests, there's a luxurious feeling permeating this record. Right from the glossy keys and laid-back drums to the deliveries, which range from the sing-songy hook of Kemuel to the rap zest of Attifaya, each part of the song is in purposeful alliance. "I too get style, I for dey sell style" is a line which does great at describing the flex that's the artist's mission, and crowd vocals brings the atmosphere together, establishing an outdoor party vibe. 
KOLABOY FT. TIMAYA – "KOLAPIANO (ISAKABA) [REMIX]" 
The Oja sound has been one of the distinct instruments soundtracking our musical year. Among its early adapters in the scene was Kolaboy, who blended its spiritual essence into charged drums to create the sound he described as Kolapiano. On this remix, he teams up with Timaya who contributes his golden voice to the song's well-established mythos. Singing about the desire to live the good life, with lyrics delivered in the Igbo language and Pidgin-English, the pair deliver a masterful remix. The song's video also relays the song's intentions with a fine depiction of its ascendant culture and its dramatic proportions. 
---