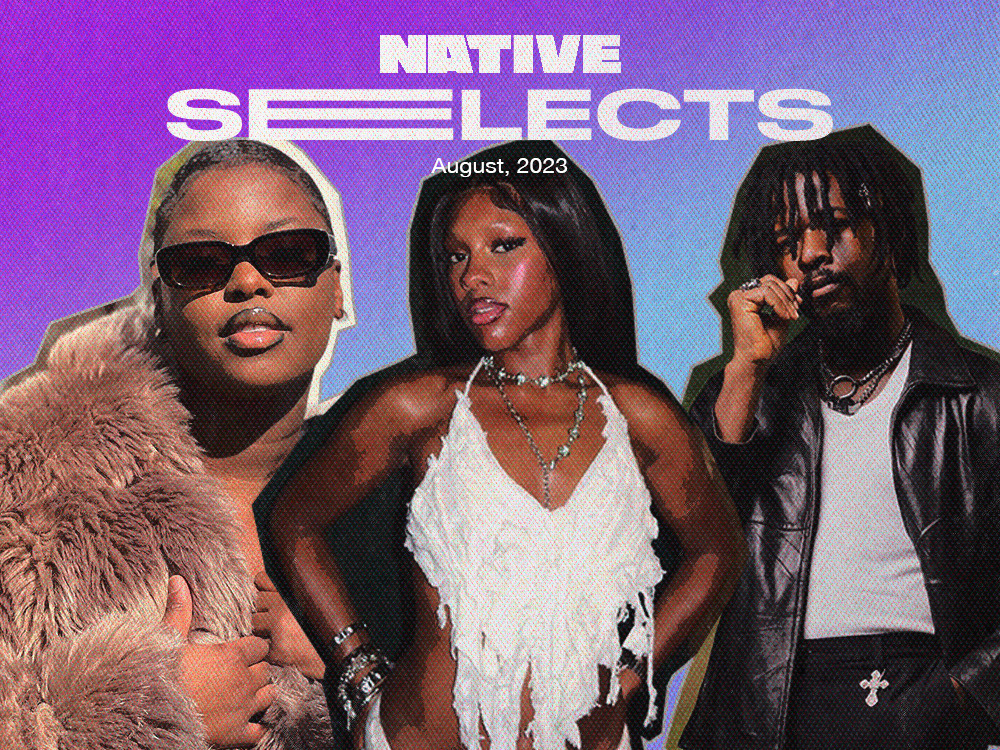 NATIVE Selects: New Music From Johnny Drille, Brazy, Phyno & More
new tunes for the weekend
Every week, new music shows up, sweeping fans and music lovers off their feet while artists gauge reactions to know the effect of their creativity. At the NATIVE, we are committed to keeping our ears on the pulse of the music scene and bringing the best sounds to your doorstep. In our last edition, we brought you new releases from Guchi, Diamond Platnumz and more. Today, we have songs that move from Afropop to Amapiano to R&B, with our select artists showcasing their unending talent and passion for creativity. Lock in!
JOHNNY DRILLE – "SPENDING" 
Johnny Drille ventures away from his usual mellow soundscape for an upbeat rendition on "Spending." Over a groovy Amapiano beat, Drille sings about spending his money on the woman he loves as his show of affection. He croons that while love is important, the material aspects are equally as important. Mavin Records' boss, Don Jazzy, also provides background vocals while reiterating Drille's message of spoiling your love interest.
BRAZY & DBN GOGO – "ATTENDS (DBN GOGO REMIX)"
Attends Shekeleva! Brazy's hit single, "Attends" takes on a refreshing perspective with the help of South African DJ-Producer, DBN Gogo. The initially fast-paced, high-tempo single spins into a slowed-down bass-heavy track with ominous piano chords. The Afro-House embellishments become evident mid-way through the track with the inclusion of brash log drums and barely audible shakers. As the track fades out, Brazy's vocals seep in and out to allow the instrumentals to take over.
AZANA – "SIFANELENE" 
Following her cheerful tune, "Shona Malanga," Azana draws us one step closer to her upcoming album with a mellow love story on "Sifanelele." The Mthunzi-assisted track leads in with daunting, low-tempo piano keys, followed shortly after by Azana's honeyed vocals and twinkling guitar keys. Backed by melodious chants, her heartfelt rendition tells the story of two lovers expressing gratitude for navigating life's tumultuous journey together.
PHYNO – "DO I" 
Jaysynths snags production creds on Phyno's latest Amapiano single, "Do I." In his typical fashion, the Eastern Nigerian rapper comes armed with sleek bars recited in Igbo and English. He directly poses rhetorical questions on the track's hook "Do I look like I give a fuck?" paired with a not-so-humble brag of his riches. He is addressing his naysayers, emphasising that he deserves everything in his possession.
KENZA & XXC LEGACY – "ALONE" 
South African DJ-Producer, Kenza taps XXC Legacy for a slow tempo EDM tune, "Alone." The beat contained the typically intoxicating synths of Deep House paired seamlessly with Legacy's mellifluous vocals. She embraces vulnerability as she addresses feelings go loneliness after a soiled relationship. "I smoke the pain away, drink it all away/I wish that I could stay, in the clouds today," she croons on the track's pre-hook, heavy with feelings of regret.
MR EAZI – "ADVICE" 
Mr Eazi is taking us to church on the intro of his recently released single, "Advice." Produced by M.O.G Beatz, the high-tempo single leads in with a beautifully sung choir rendition, followed by a direct address from Mr Eazi. He immediately establishes the mood of the track as he reminds onlookers to keep their unsolicited advice. The bass-heavy drum pattern is paired with lush piano chords, backed up by smooth harmonies by the choir. "I no need advice/ talk wey dam talk I no pay attention, them no be my size," he passionately croons on the tuneful hook.
UNA RAMS & MIKHALÉ JONES – "SOS"
Una Rams delivers a sultry new single dubbed "SOS," the artist's acronym for "Sex on Sunday." He taps South African R&B star, Mikhalé Jones for a soulful rendition, exploring themes of passion and sexual connection with their love interests. The track holds captivating rhythms and captivating melodies created by sweet-sounding saxophone chords and a steady drum pattern.
ANYTHING WITH YUSEF – "FERRARI"
Botswana-born Afropop artist, Anything with Yusef, unveils another layer of his artistry on his captivating new single dubbed "Ferrari." The track leads in with a velvety saxophone solo paired with a head-bopping beat and light shakers. He seamlessly rides the wave of the beat with charming harmonies and dulcet vocals as he addresses his love interest. He lovingly promises that he is capable of providing all her needs on the Jitotwe Tshombela-produced track.
MOONGA K. & NKOSILATHI – "BE MINE" 
Dreamy Piano chords and twinkling keys open MOONGA K.'s recently released melancholic single, "be mine." "Can I turn back, can I fix the damage of the past," he croons on the opening line, evidently filled with feelings go dread. The lush guitar strings heighten the track's ethereal atmosphere as he reminisces on a past relationship. Nkosilathi taps in mid-way through the track, posing rhetorical questions to her love interest as she expresses her fears of falling in love again.
---
Words By Nwanneamaka Igwe.
---
Featured Image Credits/The NATIVE