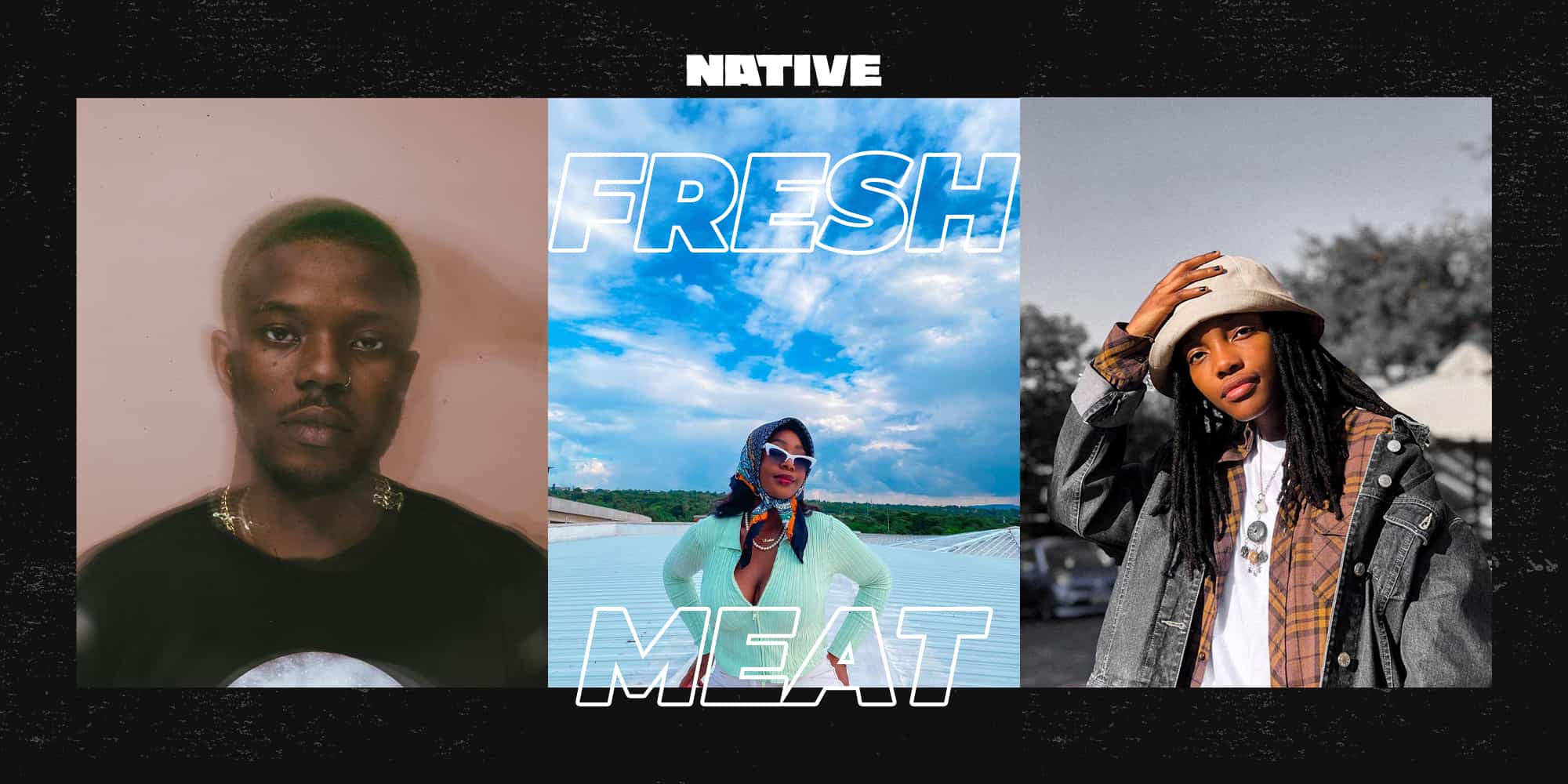 Fresh Meat: Best New Artists (June, 2021)
Dato Seiko, PRVNA, Mo$hpit Cindy & more
Staying True To Our Mission Reshape The Face Of African Popular Culture, The NATIVE Team Curates A Monthly List To Spotlight The Best And Most Exciting New Artists On The Continent. Some Of These Artists Have Dropped Songs To Some Regional Acclaim, While Others Are Brand New On The Block, Working Towards Their First Big Break. Tune In To What's Next. Click Here For May's Fresh Meat.
---
Music is the most accessible it's ever been. It might be trite to say, but the impact of streaming and social media can just not be overstated. In the era of tap/click to listen, the endless scroll, and multiple avenues for instant connectivity, there's an endless stream of new music always waiting for us. With this and the effect of the democratisation of music-making and distribution tools, there's an influx of young, exciting and rule-breaking artists to discover.
As a publication and community dedicated to championing the sounds of tomorrow, today, The NATIVE's editorial team always look forward to the end of each month where we share some of the best, nascent musicians we've become enamoured by over the last few weeks. On a perhaps more selfish note, our Fresh Meat column, now in its 16th consecutive month, is the team's consistent way of rededicating itself to music discovery, a tenet that's always been integral to The NATIVE even as we've improved and diversified how we cover music and youth culture. The column offers us a chance to intensify the spotlight on budding stars, and champion artists helping to redefine the perception of the music meant to be made by Africans.
This month's instalment is no different. As usual, the selection of artists don't cater to any stringent sonic rules, emboldening the diversity of the music being made by young Africans on the continent and in the diaspora. From PRVNA's lilting, Dance-meets-R&B melodies, to Skolleywood's unflappable raps, to the vulnerable Neo-Soul of Dato Seiko, and more, here are eight artists you should be paying attention to—if you haven't been already. (Check out last month's instalment here.)
Dato Seiko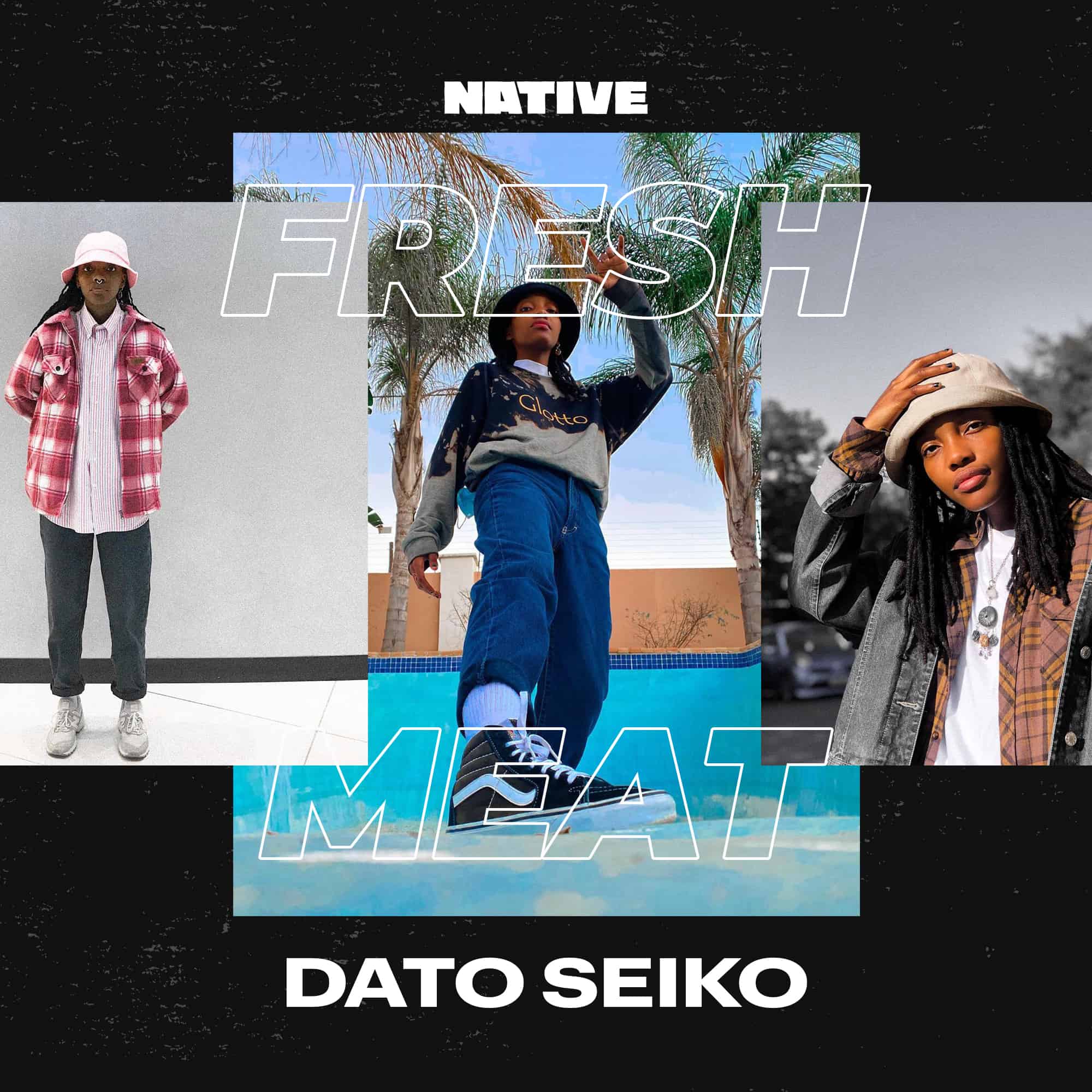 Dato Seiko took the scenic route to becoming Botswana's latest breakout star. The singer began to garner initial attention with moving, innovative covers, and acoustic live renditions of her own written material, establishing the efficacy of her sweetly-scented voice. If you scroll long enough on her Instagram page and go through her YouTube channel, these covers and acoustic performances date as far back as 2017. "I started singing since my consciousness, and I haven't stopped since," she said in an interview with Sunday Standard last December. "It has always been my way of expressing myself."
Last year, she made a wondrous guest appearance on "How It Feels," the emotional centrepiece on Botswanan rapper/comedian William Last KRM's debut album, Willian. On the song, Dato serves the anchor, singing the affecting chorus that perfectly accompanies the introspective gushing on William's verses. With the early year release of its equally moving music video, which has amassed respectable 800k-plus views and counting, "How It Feels" quickly became Dato's biggest star turn yet, setting the tone for a year that has seen the release of her long-awaited debut project.
Grace Effect, Dato's 5-track EP, is a superb presentation of the artist's inclination towards creating songs with intimacy and vulnerability at their core. Listening to the project is akin to gaining unfettered viewing as she fills out pages of her diary. The opener "The Wait (Gravity)" dramatizes the winding process of resolving a romantic situation where one party is hesitant. Similar to several other songs on the EP, her voice emotively stretches out over minimalist musical choices—usually just languid piano and/or guitar chords, and a little percussion. This inclination draws attention to her expressive writing and the way it impressively depicts the tensions in interpersonal relationships, like on "Lunathi," where a piano is the only instrument as she sings of being platonically enamoured.
Showcasing her versatility beyond acoustic/ballad sensibilities, Dato also turns in looser, more blue-eyed cuts. On "Kaone Kario," she slinks over a fleshy Neo-Soul groove, in her coy and sweet attempt to woo a love interest. Joined by Botswanan R&B star Mpho Sebina, she rues falling into an unsuccessful romantic situation on "Moonstone," the chill bounce of the contemporary R&B production helping to convey their optimism that next time will be better. With Grace Effect, Dato Seiko has created an atmosphere for listeners—especially Black women and Queer folks—to relate with the relationship woes and hopes she shares on wax. Already, there are loyal supporters singing Dato's songs faithfully, a fan-base that will continue to expand as her music enters more pairs of ears and connects with more hearts.
(Recommended if you like: Jazmine Sullivan, Elaine, Kehlani)
Skolleywood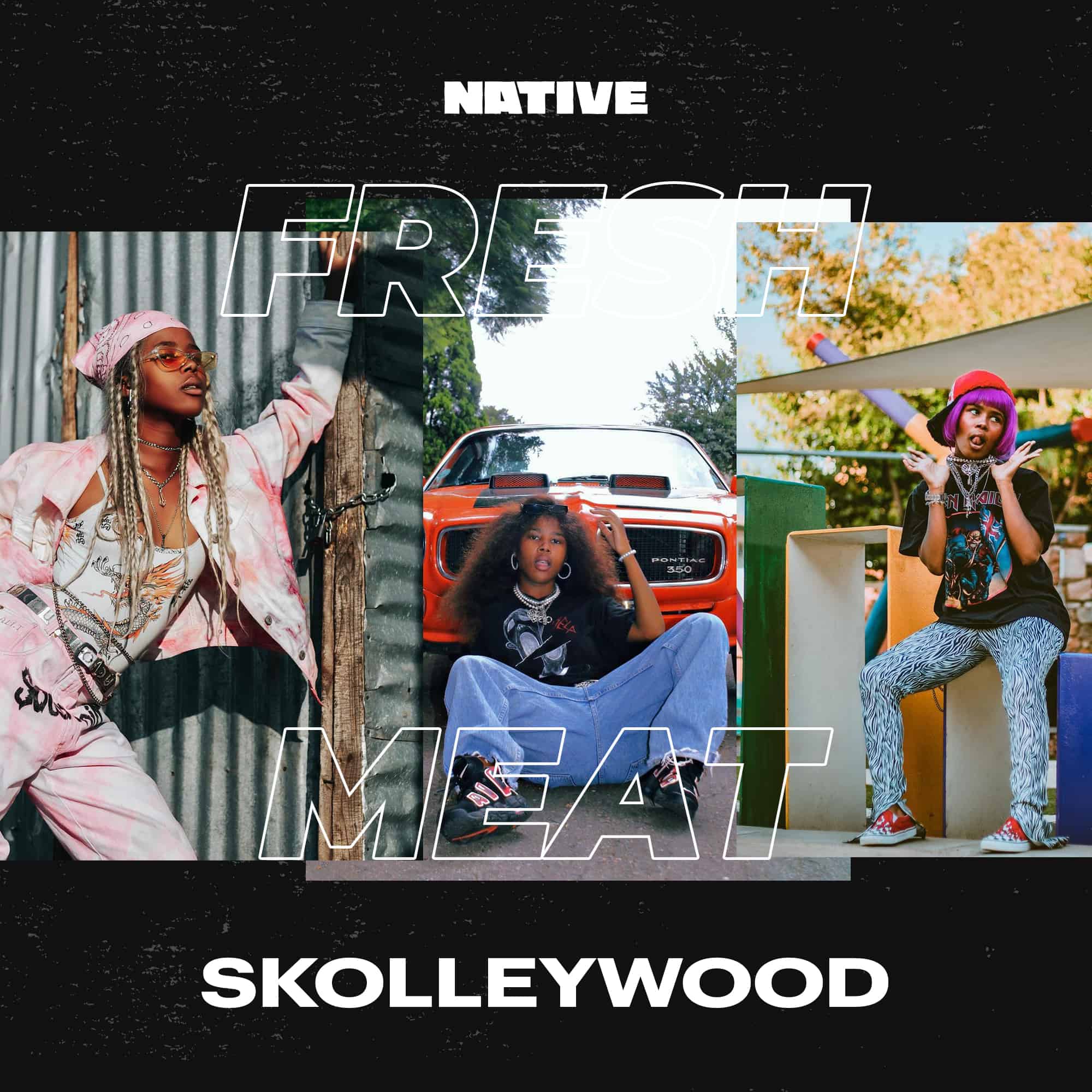 The first thing I noticed about Johannesburg-born rapper Skolleywood is the glaring portmanteau that makes up her stage name. In a recent interview released earlier this year on BreakRoom Africa, the rapper was faced with a very important, yet seemingly daunting question that would frighten any newcomer. Who was Skolleywood? However, her response made an excellent showcase for her unfiltered confidence in herself and her musical abilities. "I am a rapper who is just trying to show inspiration to other kids out there, by being unique and unapologetically expressing yourself by creating your own SKOLLEYWOOD (world)," she shared, admitting the secret ingredient behind her confidence was her remarkable worldview as a storyteller. With lyrics imagining shopping trips round to the Vivien Westwood store and dallying with the rich and famous in Hollywood, it was clear that this was an artist armed with all the tools within herself to fully immerse others into her vibrant world.
It's no surprise that Skolleywood has this innate sense of identity in herself given that the rapper has been making music for as long as she can remember. When Skolleywood was a young girl, she created an all-female band with her sisters but as she tells it, she was undeniably the main character in their dynamic. Bolstered by these experiences over the years, the newcomer released her debut single "Giddy Up!" last year April, just as the world around her descended into lockdowns and screeched to a standstill. In contrast, "Giddy Up!" was fast-paced, urgent and packed with sharp, clear raps that showed the rapper came into the game cocky, loud and ready for a good time. "Niggas out here pissed on facts that I'm spittin'/It's in my DNA, I'm a star player" she quipped over the bass-thumping beat produced by Redash as she delivers a glittering debut that in one breath curses out the competition and in another, stakes her claim in the South African rap scene.
By her sophomore release "Thanks For Nothing", released three months after her debut, it was clear that Skolleywood was just getting started. Once again, she linked up with close collaborator, producer Redash who delivered an uptempo hi-hat heavy beat with ample space for Skolleywood to fire off her menacing raps. "They thinkin' I'm countin' on their tips cause they asked for me/ Don't need your call cause I know what you gon' ask of me" she raps grimly, unafraid to mince her words and full of all the smoke for her last nigga. It's hard to imagine Skolleywood letting anything get in the way of where she wants to be and that applies with niggas and coons alike.
Although women rappers have always been an integral part of rap culture's fabric, they've often been shifted to the background as decoration for their male contemporaries or pitted against one another whereby only one can come out victorious, but this new generation of female emcees are changing the narrative. From the big-ticket names such as Doja Cat and Megan thee Stallion to new names arising on the continent including SGaWD, Lioness, Benzo, Brazy and more, it's clear that the female rap evolution is well underway and anyone still sleeping on them is sorely doing themselves a great disservice. Tap in before it's too late.
Jody

Jody makes music that is translucently confessional, subsuming desire, angst, and pain into smartly engineered mid-tempo songs that convey vivid messages. Born and raised in Lagos, the singer born Chukwuemeka Ugemba Emmanuel has always used music as an outlet for his feelings for as long as he can remember, drawing broad strokes with his pentatonic voice. Initially, he was drawn to hip-hop, joining his elder brother to rap over rudimentary beats as a secondary school student in the early 2000s before graduating to professionally recording a series of demos at the tail-end of his time in secondary school.
Beset by financial hindrances, Jody's path into the music industry was plotted via strategically-released covers and freestyles, with one such effort catching the attention of Jos-born producer, Chopstix, in 2018. Drawn to his emotion-laden delivery and nimble flow, the producer worked extensively with Jody before introducing him to Skales. A chance to work with Skales on his Mr. Love album was a part of Jody's development and, by the end of 2020, he appeared alongside Skales and Shegxz on a freestyle titled "Bounce On Beat" where his sing-rapping cameo was the highlight of the song.  Concurrently, Jody was working on a series of songs that'd form the bulk of his introductory project as the finer details of a record deal with Skales' OHK Entertainment were being smoothed over.
Set entirely with a minimalist palette, Waves, Jody's debut EP, features more of his rueful emoting set to simple beat patterns bolstered by his latitudinal voice. Mixing neo-soul and R&B with the skittering drums of Afropop, his project is rangey, introducing listeners to new planes of rhythmicity while keeping his lyrics light, memorable, and incisive. But the real highlight here is his voice and how he wields it to express his yearnings like on "Fling," where he expresses his fancy for a love interest over a light dancehall-influenced instrumental with the material troupe of Afropop without sounding cringey. The previously released single, "Non Stop," sees him glide over a spectral beat to detail his affection before switching up his cadence around the 1-minute mark to intently reveal the depths of his passion.
At other places within Waves, Jody is almost languid, stretching out his vocals over warm guitar riffs on "For Nobody" to chronicle how he wants to be loved, before flipping the song to how he enjoys a love interest's company. The back end of the project bears marks of an artist under Skales tutelage, with songs like "Moscow" and "Slide Slide" showing pop leanings, but, even then, Jody's lively vocals don't make these songs slapstick fodder, they are songs of elation taped unto songs of desire and want for those who choose to indulge. Not many can move through styles without diluting standards as Jody does here. On his debut, his voice emerges almost fully formed, breezily documenting his interests and dreams with grace and clear-mindedness.
Jaye IV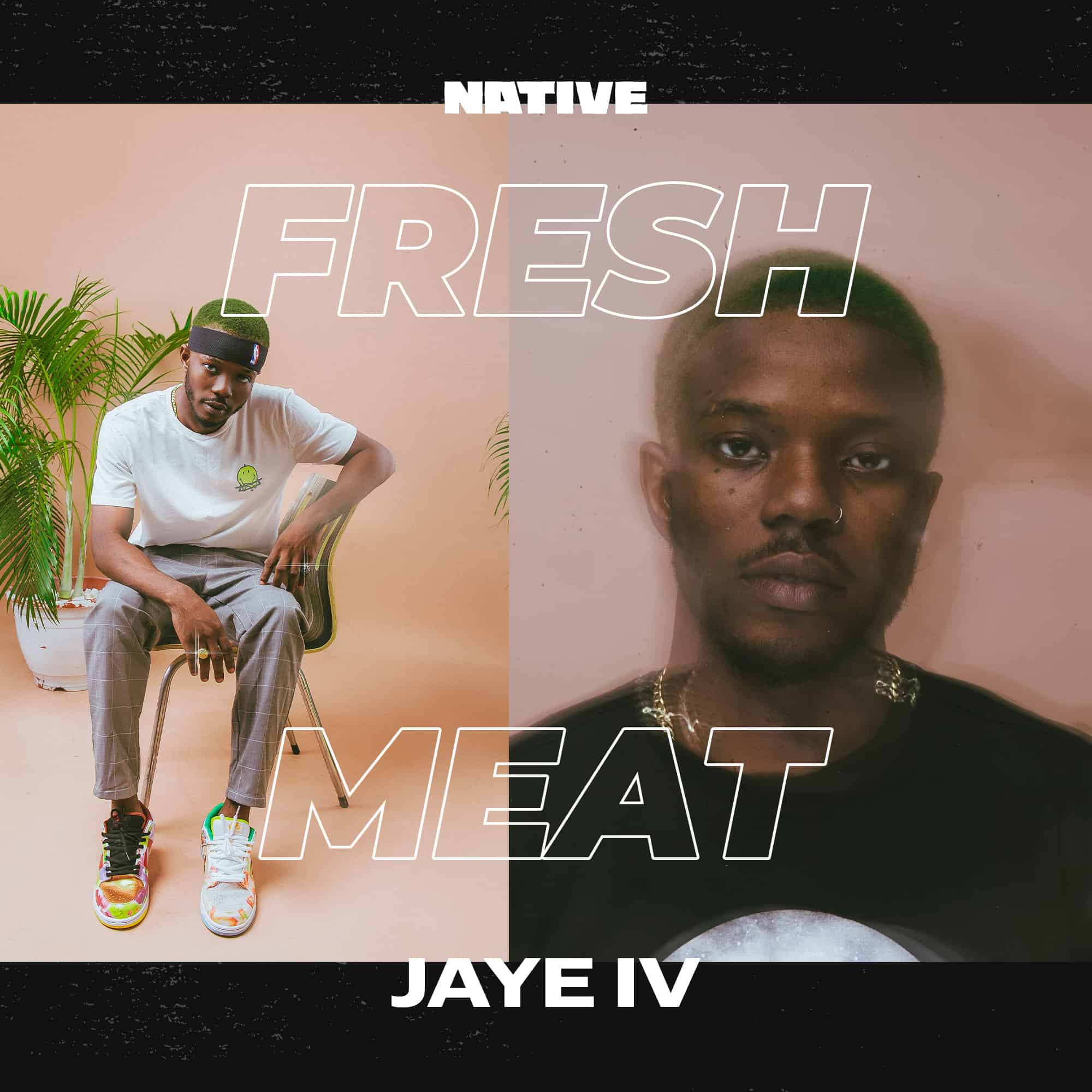 In Nigeria, indigenous rap has been a slow burn, as many people from Hip-Hop purists to music fans alike believe that the language barriers pose a challenge to the genre. However, over the years, rappers from Ruggedman to Olamide to Davolee and more, have shown through their success that their local tongue is not a hindrance to their rapping abilities. Cue in Alternative Hip-Hop/Afrobeat rapper Jaye IV who might just be taking the genre in a subtly different direction than his peers. Visiting his growing discography, you'd discover that the rapper's melodious delivery on every track he puts his mind to is refreshingly distinct from any other artist out today. There's definitely a thing or two to learn from an artist of his calibre.
The 24-year-old wunderkind from Lagos Nigeria makes sure that his melodies are front and centre on everything that he makes, as he takes advantage of the uniqueness of his sound to express pain and passion. In late 2019, he released his debut EP 'Pick A Side', a smooth 18-minute listen which he used to connect with the streets, telling his story as a hustler and painting a clear picture that visualises his journey to finding himself in the face of adversity. Barely a week ago, the rapper followed up this project with the release of his sophomore tape 'Pay The Price', a 7-tracker with the gritty number "DND" as the lead single off the project. The lyrical genius also uses songs such as "Messiah Complex" and "My Life" to walk listeners through his journey of pain and his hustle story to success; "Imma grind for the money now, it's my fight /put my mind on the game now it's alright". The songwriter, rapper and record producer has proven his versatility with this tape as he has successfully crafted what seems to be his own unique sound in every way. Jaye IV with his growing discography has proven that he has a lot more to offer and deserves to be on your radar this year. Watch this space.
Mo$hpit Cindy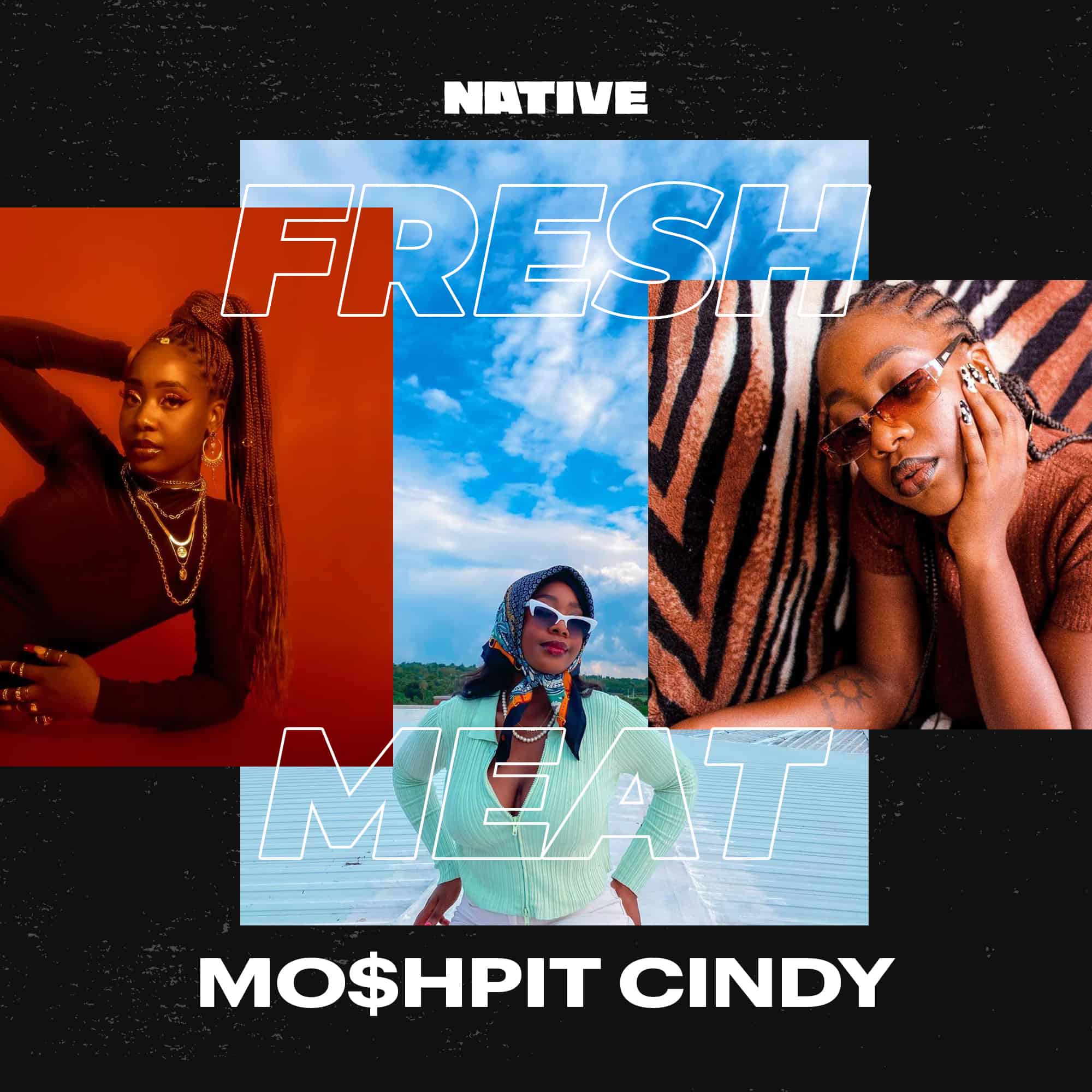 Stumbling upon the Instagram account of Mo$hpit Cindy, home to the singer's budding 2K following, you're likely to confuse her for your regular, down-to-earth 20-year-old with her quirky captions and distinct sartorial choices but the Zimbabwean-born singer is one of the past year's best discoveries. Armed with a timeless voice of gold, the singer, born Nono Madzi is a fresh face on the scene whose music constantly teeters the intersection between crisp R&B melodies and trap-leaning production.
Raised in Johannesburg, South Africa, Mo$hpit Cindy made her official musical debut last year during the lockdowns in May. Titled "You Thought", the smooth R&B number was filled with instant quotables on how women could treat these niggas exactly the same way they do them dirty. Mo$hpit Cindy then spent the rest of the year releasing a string of loose singles including "Post Club Depression", "Karma" and "Alter Ego", each number widening the scope of her ability and the depth of her lyricism. While the singer may be considered a rookie by most veterans, there's no denying the potential star quality she exudes through music. Her songs are best described as coming-of-age numbers that chronicle the love trysts and life experiences of Gen Z Africans in a rhythmically captivating way that appeals to anyone who has been through similar moments in their lives. In the past month, Mo$hpit Cindy has released her biggest effort yet, her debut EP '21st Century Luv', a title that aptly describes the project's subject matter which never strays far from her own worldview as a young Black African woman.
It follows Cindy's journey to loving herself and others around her. Intro track "Indifferent" is a bold assertion of her confidence as she finds the courage to move on from an undeserving lover. "Nothing seems to faze, haven't felt things lately/I'm kinda suffocating/I told you baby there's no fixing me", she sings over the song's bass-thumping production. While she's focused on talking about love, she uses it as an opportunity to talk about the state of her mental health. This theme follows through into the next track "Daily Affirmation", where she delivers affirming words for women like her "Loving who I am and I'm trying, I'm evolving/I am a work of art/Cup runneth over, I don't know famished". On "Therapist", she gives listeners a further purview of her mental state and her tendency to overthink every situation. Her lyrics are deeply thought out and straightforward but also far beyond her years as she quips "to know me is to leave me", a line that perfectly encapsulates her skilled lyricism. She showcases a unique mixture of versatility and style over the project, at one moment skating over different productions with ease and at another, adopting the jaded detachment of a rapper. '21st Century Luv' is a 23-minute melancholic confessional from a fresh face on the scene whose inspiringly firm sense of identity is welcome and should be encouraged in young African women just like her. If you're looking for a little release this month, check out Mo$hpit Cindy.
PRVNA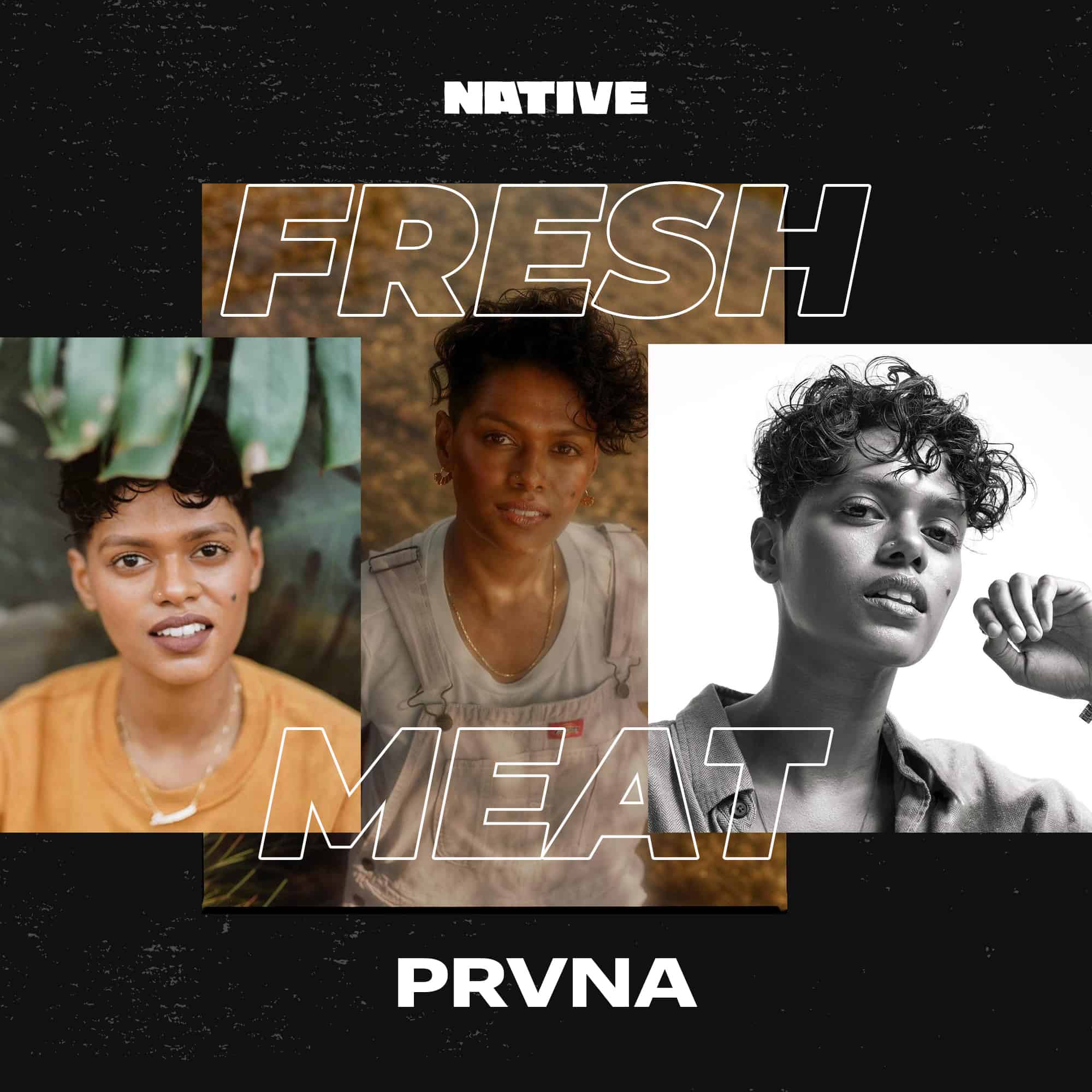 South London-based, Mauritian-born singer, PRVNA, has a voice that sounds like melted butter, flowing stickily over thrashing electro-inspired beats with a calm certitude. Since starting music a little over five years ago, her range has expanded from the party-starting rawness of jungle music to incorporate alternative R&B as well as funky House, seeing her sing over genre-melding instrumentals that retain the heart of her Londoner origin in them. In a dreary world beclouded by sadness and negatives, PRVNA envisions her music as something to help people feel better. "The music I create needs to be the right cocktail of relatability and release," she says. "Making music that people can dance to and also find a bit of hope in too."
It is a testament to the sense of hope that she hopes to inspire that there is such a steering sense of warmth within her small catalogue, primarily composed of singles from the very beginning of her career in 2017. "Homework," a lilting ballad is her most morose song, mourning the complexities of opening up intimate aspects of one's life to the wrong person; while her voice quite intently mourns the loss of what could have been, there is a sense of letting go within the pulse of the song. Another standout from her catalogue, "Fever," sees him luxuriate in the melodrama of past bad relationships.
If PRVNA's music from that age can be characterized as her nostalgic period, the music she is making presently is hopeful, playful even, seeing her dance across genres to create experimental melodies bolstered by a scenic songwriting skill that recalls details in warm fashion. On "Get Down," PRVNA urges her listeners to take control of their lives with the song flatlining into "get it, get it, get it together," while her distinctive, poignant voice gives soul to the record. Her latest song, "Believe," is even more buoyant as she asks a love interest to believe that their affections can take care of any obstacle in the way of their romance; the song sounds sentimental and capable of powering a party, hinting at PRVNA's evolving of the mystery of both emotions are dual sides of one cohesive story.
T3agray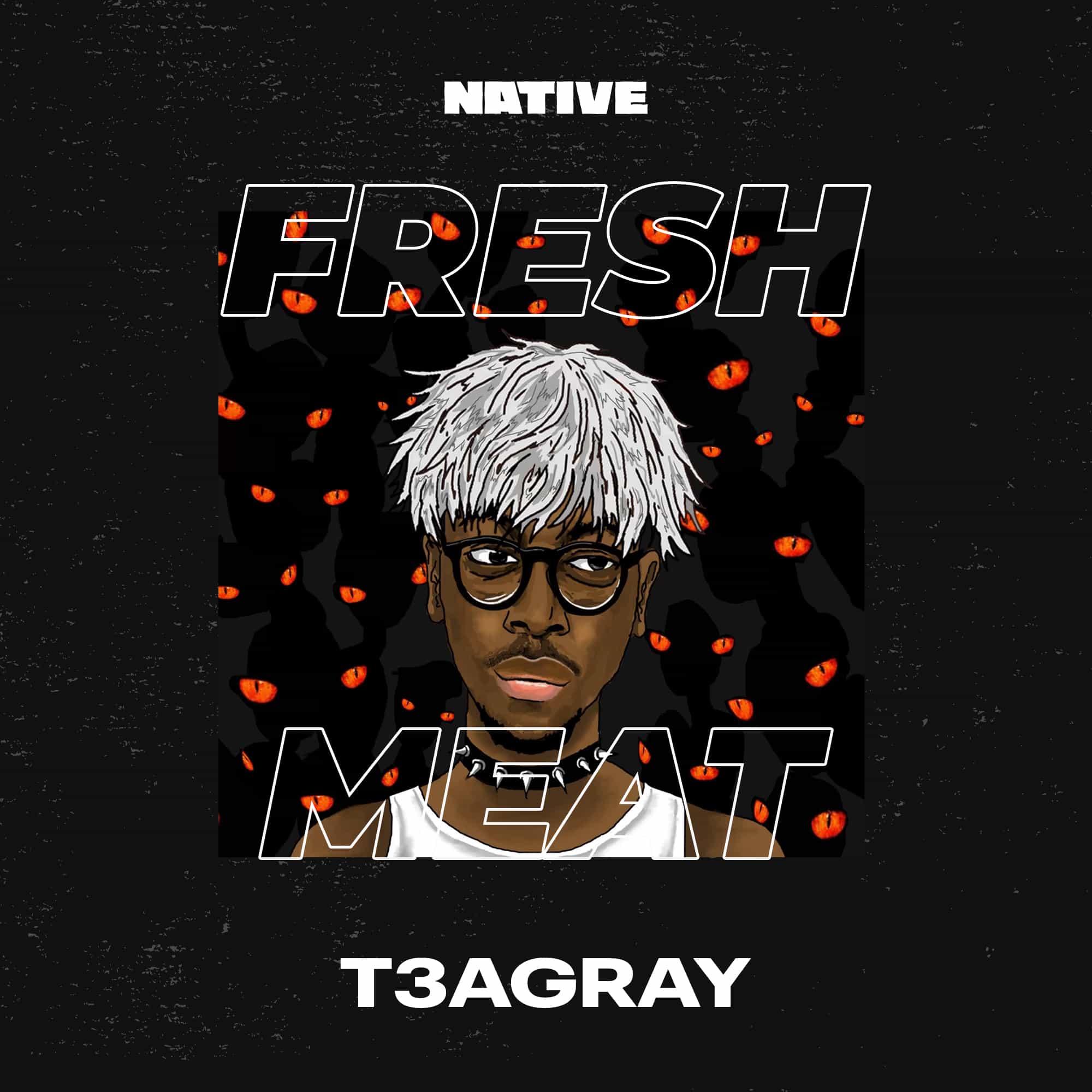 Beyond music-related information, there isn't really anything on the internet by way of personal details on T3agray. His Instagram page is sparsely populated, with the only post not related to a music release being a short gaming video. It seems to be on purpose, directing every ounce of focus from both familiar and new listeners to his music, which makes sense since his songs are evidently, deeply personal. These are vignettes from his life, raw emotions distilled into a catalogue portraying a teenager dealing with classic teenage issues.
With Punk Rock, and the offshoot Emo Rap, as his primary sounds, the U.S.-based singer has a long list of forebears who've defined the (sub)genres' musical thrash and thematic, self-exploratory tropes. T3agray follows in that tradition, and it's his willingness to be unabashedly open with his own experiences that make his songs affecting—or worthwhile, at the very least. There's very little novelty to what he sings about since his music mostly centres on the quest to establishing a personal identity and the rollercoaster of falling in and out of young love, but there's an intensity and conversational depth to his voice and writing that positively heightens how it all lands.
On "Crawl Back," the intro to his late 2020 project Altruism, he adopts a lethargic flow to deliver a toxic kiss-off to a previous love interest, dismissing the idea of calling back and promising to make them double back simply because he's all that and more. It's a place most of us have been, swearing off someone and posturing even though there's more to the situation. By the very next track, "3Xoneration," he admits to missing the same person. In a way, Altruism is an admission that life isn't exactly linear, especially when it comes to figuring one's self out and how to approach interpersonal connections.
Between his SoundCloud and Apple Music pages, it appears T3agray has only been making music for little more than a year, but his commitment is represented in his already prolific streak. Chamomile, his project released earlier this year, is a collection of emotional exhales. On the 6-track EP, he's as open as ever, wondering out loud about his place in the world ("Home"), groaning about his wounded heart ("Obliviate"), and ranting about being grounded for watching "Adult Cartoons." By definition, T3agray's music isn't catchy, but it's set to draw more people in due to its intensely personal tilt, especially amongst those of the same age range going through similar motions.
(Recommended if you like: Lil Peep, JELEEL!, Santi)
---
Written by Wonu Osikoya, Tami Makinde, Dennis Ade Peter & Wale Oloworekende
---