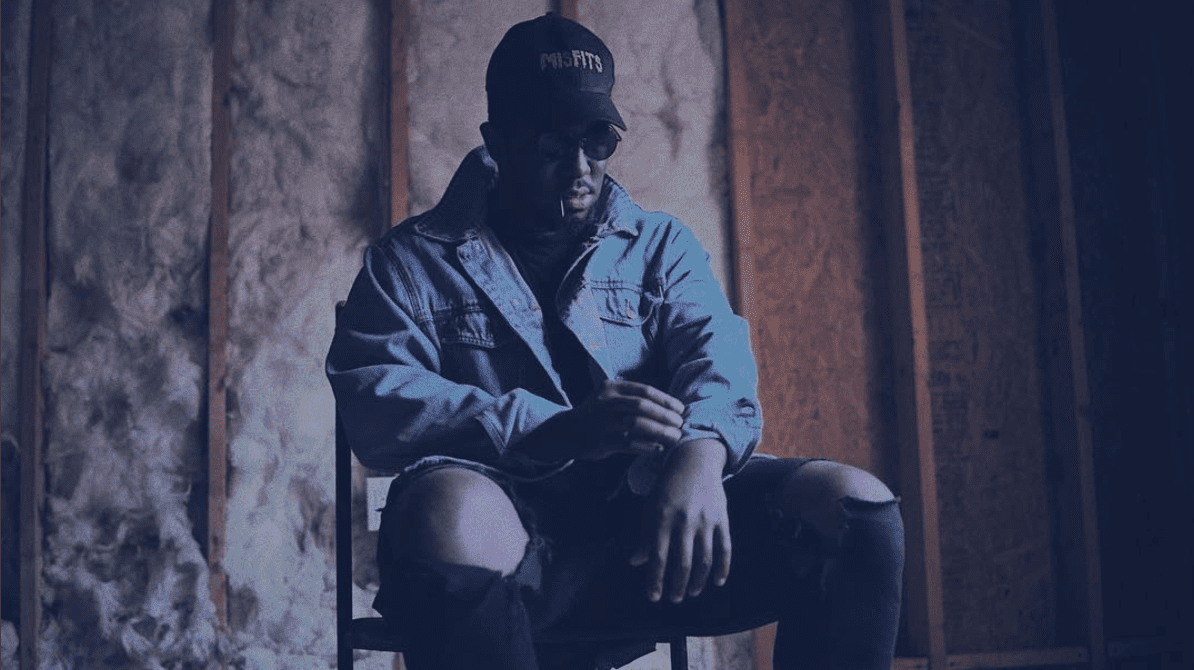 Dáramólá's special kind of heartbreak melancholy
It's not his ultimate hide. It's a piece of his art
If you view an artist's voice as a bearer of the heart and mind, then Dáramólá has always been perfect. When we first meet Dáramólá early this year, he is coming off the release of "Lotto" , the lead single off his upcoming The Last Time I Tried album. "Lotto" opens with a unique strength of personality that hovers incessantly through its 4 minutes. The Last Time I Tried is certainly built around a deep affection. But Dáramólá's grasp of pain, emotions and feelings are vehicles of his own development.
On the album, Dáramólá lays bare his emotions so compellingly, you'll easily appreciate him for that. He had just taken the conscious decision to pen down pieces of his life into music notes for the first time in over ten years, in August last year. See each of his projects as a documentary of a particular phase he has been through or he's in.  He deconstructs his experiences in the stories he tells through music, whilst using faintly distributed lines of African vocabulary as a remarkable feature. "Ko ma si oro ti eni body o le so", he trolls in Yoruba on "Fight For You". Expressions like this on the track show how profound the Miami-based singer and producer holds true to his Nigerian roots. The last moment of "Fake Friends" features a deeply personal Yoruba prayer session uttered by an elderly female voice.
But it only takes Dáramólá roughly 44 minutes to give you the impression that an air of melancholy surrounds his music. After listening to a number of his tracks, it starts to seem like Dáramólá will join the class of artists who have managed to balance melancholy and pop. Every angle he creates is informed by an affair of the heart or mind. On "Palm groove" he sings, "mama said don't play with fire"; on "Traffic", "death came knocking on my door the last time I tried", vulnerably making allusions to the blues without losing touch with melody.
His thoughtfulness reflects when he speaks of the correlation between pain and emotion in music too, "Pain is the one emotion that people, in a certain way gravitate towards. And then it's too extreme". Music, according to Daramola  "is like the sounds of how you feel. Even up to the sound of your voice, or the way you pronounce certain words when you're angry. The feelings of emotions are just so interesting, the correlation between pain, emotion and music is the unfiltered truth that it presents for the listener."
Although, Dáramólá also recognizes that pain is universal, he is also aware that feelings aren't static since they are derived from circumstances and we journey through a sundry of them in life. For every space he's in, it can't be deigned permanent "because obviously, through life, you go through certain things and emotions. And as an artist, it's going to tell." Eminem, one of his cited comparisons, gives strident performances about his personal life in his songs, "through the way Eminem talks of his mum, you can tell that dude is angry and channelling a lot of his pain into that. And then you flip over to heartbreak people, like Drake and you see what they do with the sound, with the voices. Perfect example is Keisha Cole."
Some of this emotion Daramola accesses for themes are also translated in his composition as a producer.  In this regard, Dáramólá places importance on mood-setting, "For the pads that I use, to the drums, to the snare, to the kick, to the hi-hat; everything has to do with how I'm feeling in the moment. If I feel sad…there's like sad anger and there's sad sombre". This in turn effects the composition of the track.
What you may not know is although The Last Time I Tried serves as his album debut (publicly), he had worked on a previous one, Nothing Really Matters, released in the early weeks of 2016. He produces music as his day job and worked on 5 albums last year. So The Last Time I Tried serves as the fifth one. Through Nothing Really Matters and The Last Time I Tried, most of his feelings have been consistent. But Dáramólá does evolve into other versions of himself. It's reflected in the happy music he released last week, "So Good".
Above all else, Melancholy is not Dáramólá's ultimate hide. It's a sheath he uses to conserve the pain at the core of his art.
Check out a recent playlist curated by Daramola, featuring some of his defining sounds via soundcloud below.
Feature Image Credit: Instagram/@itsdaramola
---
Fisayo is a journalist who thinks writing is hard and reading too. But her journey somewhere reveals, words are like pawns on chessboard when writing. She wants to see, create and share with the world, experience & communicate these experiences. Tweet at her @fisvyo
---