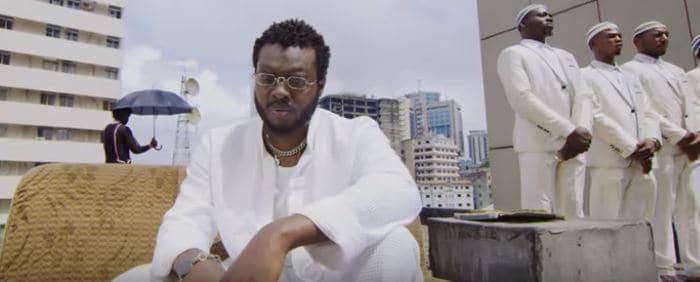 Yung L Releases Music Video For Philosophical "Aye"
Captures the song's meditative sentiments
This past April, Afropop artist Yung L followed up his 'Better Late Than Never' debut from 2017, with 'Jollification', a 6-song EP that consolidates on his abilities to make widely enjoyable songs. In support of the recent project, the singer has just released the music video for the intro song, "Aye", on which he deviates from his overt dancefloor influences for a meditative song on the paradox of purpose and the seeming futility of life.
Pimping his lyrics with a positive outlook and sauntering melodies, as well as the rolling, folksy beat AY. Zed produces, "Aye" ultimately makes for easy listening. Capturing the juxtaposition of his weighty concerns and his endearing performance, the TG Omori-directed video features pallbearers dancing with a coffin, boxers going at each other, and Yung L performing in gritty locations.
Watch the video for Yung L's "Aye" here.
Featured Image Credits: Youtube/YUNGL MRMARLEY
[mc4wp_form id="26074″]
---
Dennis is not an interesting person. Tweet Your Favourite Playboi Carti Songs at him @dennisadepeter
---