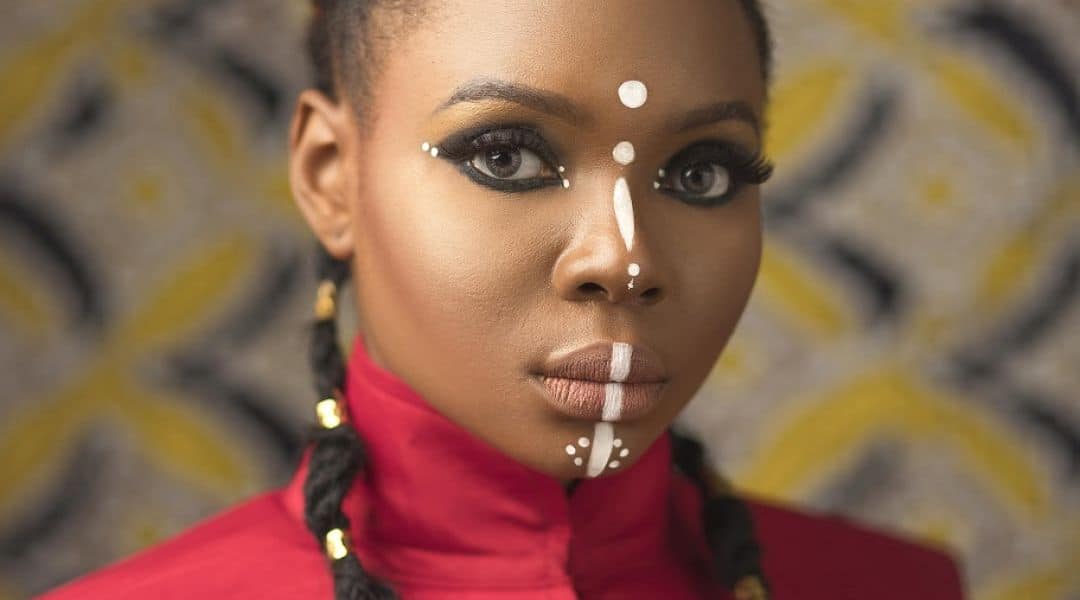 Shaking Yemi Alade's unshakable table and Afropop's global take over
Mama Africa is in top-flight, but on what grounds?
Nobody knows better than a pop star at the top of their food chain that the art of success is like being a gymnast on a tightrope. Yemi Alade, for example, has toured the world consistently over the last three years, yet social media reactions following her recent comments about her place in African music proves even elite modern African musicians are still subject to some level of validation on home turf, no matter how biased the grounds.
During a 40-minute long sit down with the Koffee Gang (Misi and Sensei Uche) at Hot FM Lagos, Yemi Alade enthusiastically spoke on a range of issues from Nigerian politics to the ease of touring in better-developed economies. Though the interview has been online for over a week, a contentious clip of Yemi Alade laying seemingly factual claims to doing just as many show numbers as contemporaries like Wizkid and Davido surfaced online during the week. In response to a question about the habit of fans to compare artists, Yemi said: "The same capacity Wizkid holds down in Africa, I hold it down, the same capacity Davido holds down in Africa, I hold it down, the same venues, we all shut it down". The popularity of the clip cascaded into a long debate about Yemi Alade's artistry, praising her strengths but decrying her poor songwriting.
https://twitter.com/iSlimfit/status/1017437057466159106
If Yemi Alade was a man, she won't face half the criticism she faces now.

You can't be bashing tumbum tumbum, because you favorite type of bad lyrics is 'manya' or 'banana fall on you'.

— SF (@segunfamisa) July 15, 2018
https://twitter.com/SirOlumide/status/1017848441433706497
Yemi Alade is a fully-made pop powerhouse who embodies the full ideal of an African performer. Yemi's eclectic dance moves and a consistent yet distinct sense of style is her biggest strength as an artist on her continent where a lot of women don't thrive in music. In the last five years, her trajectory from local talent show winner to an international performer who recently concluded a 13-city European tour makes her career a testament to Afropop's quality control. Without a doubt, Yemi Alade is firmly within the class of the most successful African acts today, and she's very aware of that fact. "There is no number one, and that is the truth but not everybody will agree to that" she says with conviction. "People will say Yemi shut up but that is the truth. Why don't we go ask the promoters, the people who know the numbers?"
Looking beyond equating her growth with her relatively much-talked about counterparts, Yemi's story also paints a clear portrait of Afropop a global mainstage. In other parts of Africa, South African DJ Black Coffee, DRC's Fally Ipupa, Ghanaian rapper, M.anifest, Malian songbird, Fatoumata Diawara, and many more, blend electronic callisthenics, acoustics and tacks of conventional pop to make music that makes it to the Billboard. Here in Nigeria, D'banj became a viral sensation with "Oliver Twist" six years ago; it's already been a year since the release of Wizkid's Sounds From the Other Side with RCA records; Davido had the crowd begging for an encore at Wireless Music Festival, UK, less than two weeks ago.
Interestingly, the same could be said of Hip-Hop, a genre that has expanded over the last thirty years or so—in the last decade, even more rapidly. From the street corners of Bronx New York to the shores of Africa, Hip-hop has culminated in the infusion of jazz, rock, R&B, Afrobeat, electronic music and Carribean music amongst others; these days it's hard to tell what's what. In recent times, rappers have opted for melody over lyrical density and the Drake, Kendrick, J.Cole generation of rappers often show a general disinterest in the 'the throne' of hip-hop. Some of these and more are indicators of a culture constantly accommodating shifts.
Yemi Alade is a cautionary tale in the evolution of African music, from the soulful Afrojuju King of Sunny Ade to the occasionally garish Afropop of Wizkid—who has also been accused of lazy songwriting in the past. The gradual decline of traditional pop music has tilted music fans towards fringe sounds. Yemi Alade's style incorporates a lot of mannerisms from traditional pop with an African bent, that still serves a much-needed freshness from the fatigue for conventional popular music that has been enveloping the rest of the world. The result of that so far, has been Beyonce trapping  "Flawless"-ly, Justin Beiber singing Spanish on Billboard Number 1, "Despacito", and Drake, a rapper and R&B hybrid artist—who borrows several styles from around the world—the biggest artist on the planet.
Indeed, Yemi can hold her breath atop her throne, for now. The digitally-aided expansion for Afro-Carribean music in recent years has led to increased coverage and reach for the culture as a whole, so Yemi shares a spotlight much bigger than her. Perhaps, in the light of the recent critique of her songwriting, the only caveat for Yemi Alade and any artist in top flight today is consistency and growth; we can all expect better days for African music as a whole anyway.
[mc4wp_form id="26074″]
---
Toye is the Team lead at Native Nigeria. Tweet at him @ToyeSokunbi
---