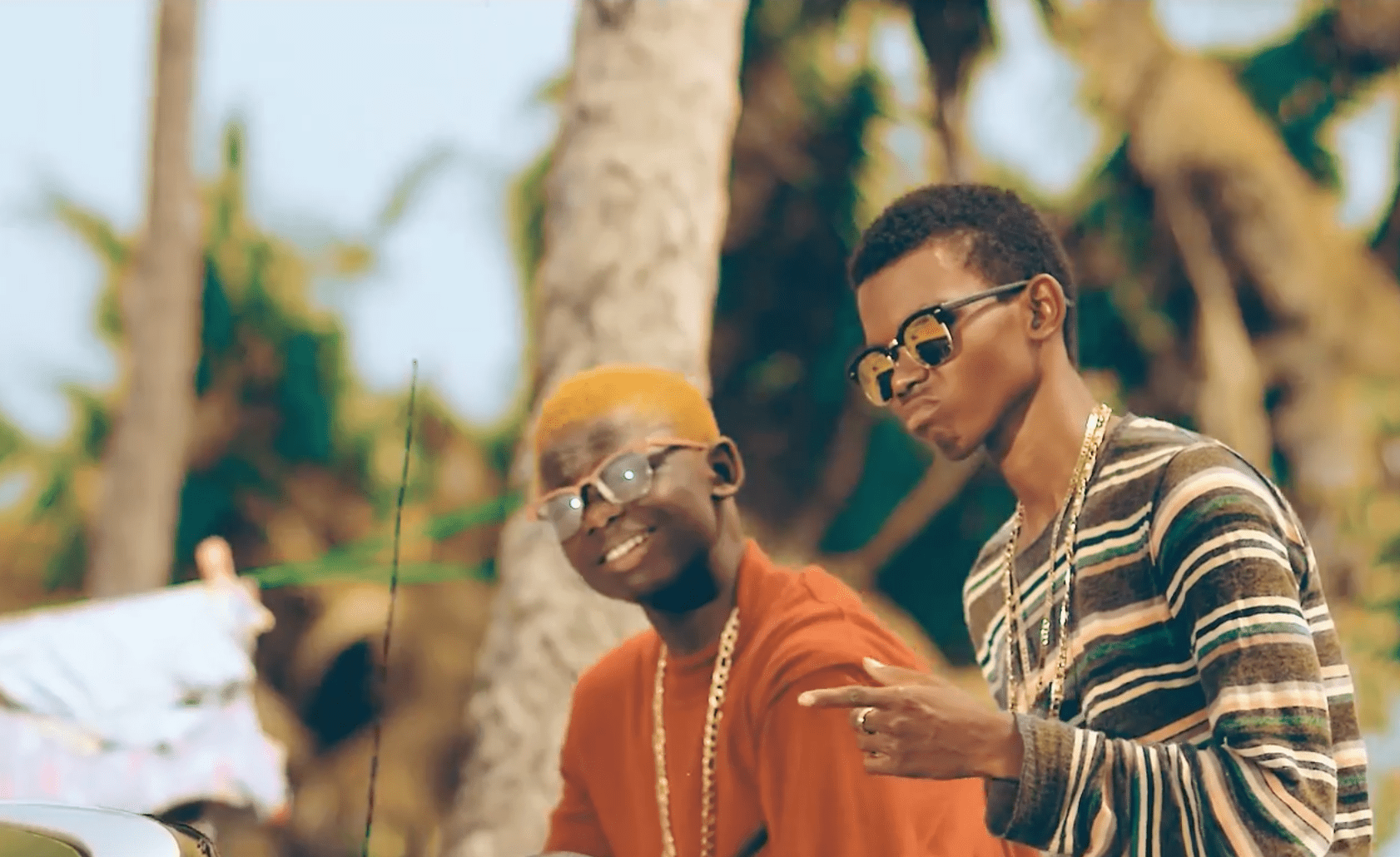 Patoranking and Wizkid for Social Justice in "This Kind Love" Video
Starring their Alias
Off Patoranking's acclaimed God Over Everything 2016 Album (Which turned 1 yesterday, August 1st) is "This Kind Love" an Afro-carribean jam featuring the artist whose recent music releases has been largely influenced by the genre, Wizkid. "This Kind Love" has been a jam on our playlists for the longest time and it's taken forever for Patoranking to release visuals for it. This is presumably because the two have had projects on their plates back to back and Wizkid is barely even in the country. The two scarcely appear in the song's video too, except for a poster of them being pasted by their alias.
Patoranking has now been on some other shit teasing and releasing new music and videos back to back (not features). We still have his video for "Hale Hale",  released last week, on replay and the man has 2 new ones for us already –the second is "Mama Aboyo" featuring Olamide. While this second video is a leak –hasn't been officially released to Patoranking's vevo account and neither has he made mention of it so far, we'll speak of "This Kind Love".
https://www.instagram.com/p/BXPr0g1hFcL/?taken-by=patorankingfire
Shot by Clarence Peters, "This Kind Love" is set in Jamaica. The video takes off with young replicas of the artists who don outfits similar to what we've seen Wizkid and Patoranking wear. But this is besides the video's point. Each shot takes us on a cautionary tale, explicitly telling the world to say no to domestic violence and yes to treating people (predominantly your spouse and lover) well. It wouldn't be a first from Patoranking whose sleeper hit "No Kissing Baby" hints on a similar notion too.
We've seen artist make the turn to more socially conscious themes recently, Orezi's "Cooking Pot" release is one in a number, where we saw him brilliantly channel Fela to talk sex abuse, rape and consent. For Patoranking, even when he expertly makes dancehall music, he still has a strong message to tell.
Here is Patoranking's "This Kind Love" produced by longtime Wizkid associate, Sarz. Have a go at it below.
Featured Image Credit: Youtube/PatorankingVevo
---
Fisayo is a journalist who thinks writing is hard and reading too. But her journey somewhere reveals, words are like pawns on chessboard when writing. She wants to see, create and share with the world, experience & communicate these experiences. Tweet at her @fisvyo
---