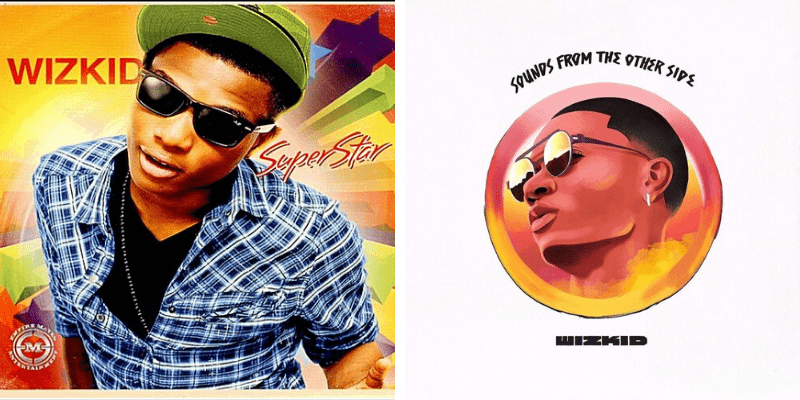 Listen to Ycee's new 2-single pack, 'Quarantunes'
The conclusion to the 'Ycee vs Zaheer' Saga
Ycee clearly dictated his artistic narrative as an artist who won't be boxed into one particular medium of vocal delivery on his debut album, 'Ycee vs Zaheer', by splitting the project into two near-equal halves of rap songs and melody-based, afropop songs. Reiterating that ideal, in case anyone missed it, he's just dropped 'Quarantunes', a 2-single pack which he describes as "the conclusion to the 'Ycee vs Zaheer' saga," featuring one rap song and one afropop song.
For "MIDF (Money I Dey Find)", the rap half of the drop, Ycee is talking his boastful shit and bringing all the smoke to perceived competition and detractors. "All that piss talk, e don dey reach here/bruh you're just a Naija rapper you ain't rich yet/you ain't been to places I been bruh/you gon make me come Idi Amin y'all", Ycee bellows over Wxla's rumbling production, matching his cutthroat raps with a ferocious cadence that ensures his intentions are executed with high impact.
On "Tell Nobody", he softens his approach considerably for a romantic cut, where he seeks reciprocity from a love interest and promises to keep their affairs on the low if that's what she wants. "Gimme love and I won't tell nobody/this kind love dey sweeti my body", he intones on the bright hook, making his amorous intentions plain over the Brym's thumping, Igbo Folk-inspired production.
Listen to 'Quarantunes' here.
[mc4wp_form id="26074″]
---
Dennis is not an interesting person. Tweet Your Favourite Playboi Carti Songs at him @dennisadepeter
---