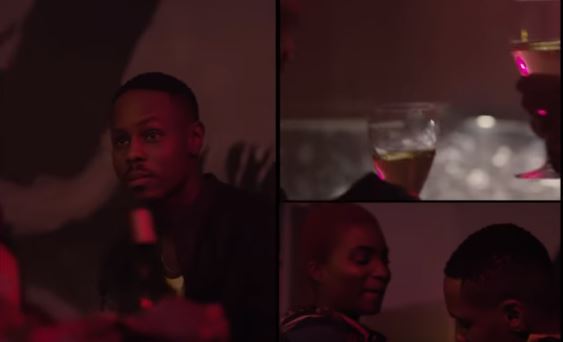 See Ladipoe in video for Crayon-assisted single, "Based On Kpa"
We can now confirm that Ladipoe's pop revolution is afoot
Ladipoe's pop revolution is afoot. Doubling down on the more melodic stylings of his "Jaiye" single, the rapper's latest release, "Based On Kpa" is more explicit in its intention to fit into the same playlist as Afropop's biggest party starters. Altims produces the ambient beat, comprising clanging percussions and a soft piano riff, while Ladipoe waxes poetic concerning his love interest in a melodic cadence, sing-rapping trademark, impressionable lines like "Love at first sight gets old, but you know it's for life when the attraction grows". Latest Mavin signee, Crayon joins Ladipoe, delivering the song's hook detailing his more lusty intentions.
For its accompanying music video, Ademola Falomo directs a set of visuals that captures the song's mood, with an interesting twist that personifies the phrase: fatal attraction. Detailing a sinister side of the celebrity-fan relationship, Ladipoe is seen building up relations with a female fan via social media, until things go sideways after she drugs him during one of their physical meetups, probably to take advantage of him. By the end of the video, Crayon looks to be her next target.
You can watch the video for "Based On Kpa" below.
Featured Image Credits: YouTube/MavinRecords
[mc4wp_form id="26074″]
---