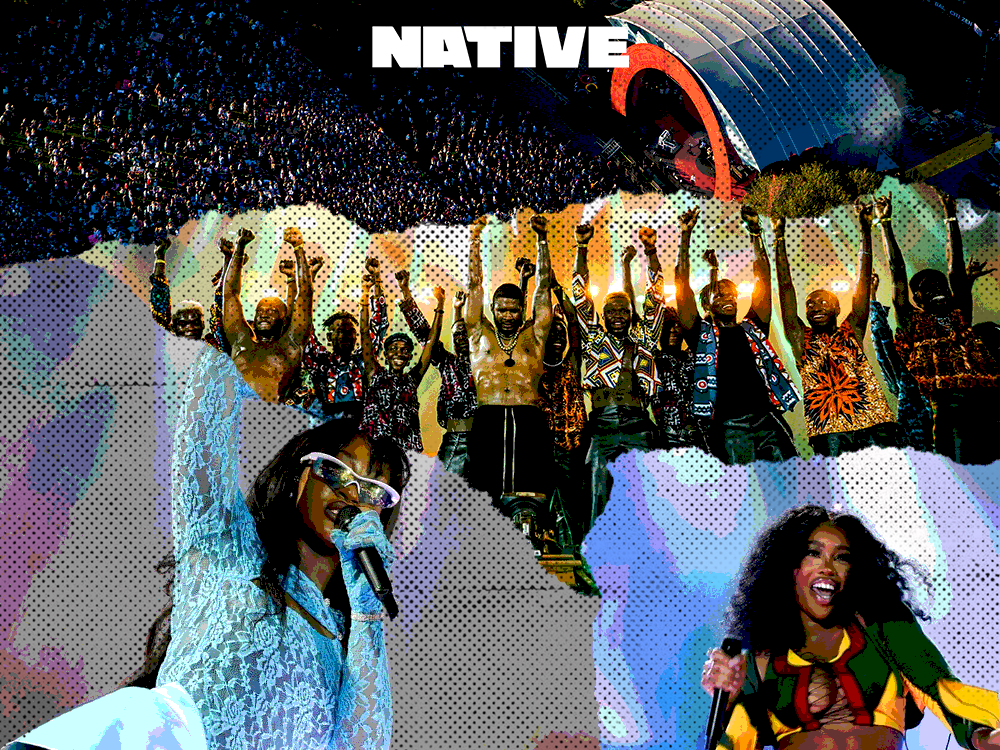 Where Were You: Ghana's Global Citizen Festival Was An Unforgettable Night
Tems, Sza and more bring magic to Accra
The easiest thing to remember, for those who arrived early, about the Global Citizen Festival that took place on the 24th of September in Accra, Ghana, is the sun beating down on the open arena at the historic Black Star Square. Harsh and unforgiving, the monuments from the Black Star itself to the statue of a soldier in arms, just off to your right as you enter the Black Star arena – took on a glistening shine of their own. Swarms of people who had just begun to pool around the main concert area, donning shorts, barely-there tops, squeaky sneakers with socks past their ankles, custom outfits leaning towards the avant-garde and populated by bright colours, all gained a radiance about them as well.
Watch @temsbaby's stellar performance at Global Citizen Festival in Accra🇬🇭🔥 pic.twitter.com/hxKF2S9AA9

— The NATIVE (@NativeMag) September 25, 2022
The show was slated to begin at 5pm, however, for several hours after the gates were opened at 3pm, people milled around, roaming the food stands and made up haphazard queues as they went along. Media personnel snapped away, friends hugged away, screamed at a face they hadn't seen in a long time, and sighed when an expectant look finally reached the location. This went on until 7 p.m, when the sky had begun to close in on itself and the hypeman, Kojo Manuel  had finished pumping up the people's energy assisted by DJ Mic Smith whose set list included everything from Nigerian music to Hip-hop.
As the main host, American-Zimbabwean actor and Black Panther star, Danai Gurira welcomed the over 20,000 global citizens at the event. The Global Citizen Festival, held in different parts of the world, is an ongoing effort designed to charge people to action in fighting for climate change and empowering women and girls. Through concerts featuring highly billed artists from around the world, Global Citizens from around the world are sensitised and encouraged to contribute meaningfully to the advancement of the world's most pressing socio-economic concerns.
After a short but rousing welcome address, Ghanaian superstar Stonebwoy hit the stage with the reggae track "Run Go," which seamlessly ushered the already anxious crowd into groovy, well-paced concert energy. With stunning backup vocalists enlivening his performances and dancers stunting and flipping behind him, he would go on to perform "Ever Lasting," a bouncy Afro-pop number that took the already hyped energy up many notches. If the air hadn't begun to crackle with excitement, Tems' arrival, following behind Stonebwoy, definitely ignited it.
View this post on Instagram
With this being her first performance in Africa this year, the rising Afrobeats star performed a selection of crowd favourites including "Free Mind," "Essence," "Damages" and the absolute crowd pleaser, "Crazy Tings." With her career on a steady ascent, Tems' performance, expressive and electrifying, sees her at her most unbridled; dancing in between sets, and even going into rockstar mode, as she danced on stage close to her bassist. As with Stonebwoy's set, the backup vocalists carried the energy long after she had left the stage and gave Global Citizen attendees an unshakeable sense that this was the beginning of an unforgettable night.
That sentiment would be solidified by each performance to come. Stormzy, who performed the Burna Boy-assisted "Own It" sent the crowd into a wild spin when he brought Yaw Tog and Kwesi Arthur to perform the remix of "Sore." As an artist who is proud of his origins, Stormzy occasionally interrupted his sets by sharing his feelings about performing in his home country. Considered altogether, his set was heartfelt and electrifying, although not everyone – to an understandable degree – could sing along to all of his numbers. Without dropping the baton, Ghanaian rap legend Sarkodie set the stage ablaze in the most metaphorical sense, running through bangers like "Original," "Adonai," "Can't Let You Go," and "Hope (Brighter Day)." With a magnetic candour and an irresistible charm, Sakordie delivered one of the top three best performances of the night; while illustrating the power of well-grounded artistry. The only slight letdown was Gyakie's performances, whose set included songs too slow to carry the intensely high energy that had been established, she would however go on to redeem herself with a rendition of "Something," which made for an indelible closing number.
Then there was R&B Sza, one of the most anticipated performances of the night. Donning a two-piece set in the colours of the Ghanaian flag, the American artist gave a spirited performance lined with dance breaks and strong, uncompromising vocals. For the crowd pleaser, she went with "Kiss Me More," "Good Days," and "All The Stars," she even managed to sneak in her TikTok-famous "I Hate U" towards the end of her set. At the end of her run though, her fears that the mostly Ghanain crowd wouldn't know any of her songs – even though as many would admit, she was the reason they were at the festival to begin with – was sufficiently vanquished.
View this post on Instagram
To round off an incredible night, Usher came in with a sensual performance amped up when he brought out Oxlade to perform his TikTok-hit "Ku Lo Sa," Tiwa Savage for "Somebody's Son," and Pheelz for "Finesse." Many have described that night in many ways; iconic, wonderful, insane, yet it doesn't even scratch the surface of how good of a show it was. The Global Citizen Festival did so well because it marries the eclectic musical interests of Africans by inviting artists with whom we have allegiances at different stages of our lives. This also confirms the cosmopolitan taste of an average African music lover. Someone who can sing along to an Afrobeats track just as well as they can to Drew Barrymore. And although it might be a tired word to use at this point, but the Global Citizen Festival in Accra is quite simply unforgettable.
Featured image credits/IsraelAjayi