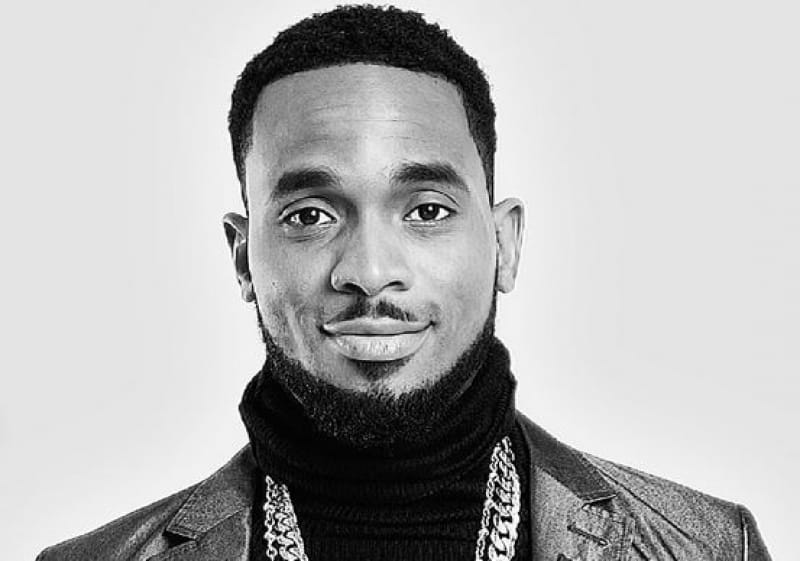 Breaking down Dbanj's Game of Thrones inspired album art
Dbanj might just be in love with Game of Thrones
Words by Ehimenim Agweh
As the penultimate season of Game Of Thrones approaches, we must look back at how much the award-winning tv series has influenced pop culture. From baby names to European elections, the books and show series are consistently turning the world on its head. Now D'banj is resurrecting classic Game of Thrones imagery in the art for his upcoming King Don Come album.
#KingdonCome 7-7-17 👑 pic.twitter.com/MPA9bETrXN

— D'banj D Kokomaster (@iamdbanj) June 27, 2017
Let's set the scene: a befurred Dbanj is seated on a throne with dragon headed armrests, a spiky crown on his head and a dragon on his arm. He is laughing, surrounded by dragons flying about him while the sigil of House DKM blows in the wind on a tattered flag in an ashy battle field. In the top right corner are the words, 'KING DON COME' written in Game of Thrones font style. The middle word is pierced by a sword resembling Jon Snow's Longclaw.
Either this is a shade or Dbanj is just really in love with G.R.R.M.'s epic saga.
Game of Thrones readers and viewers would recognize the dragons and ashy landscape as something out of a Daenerys fantasy. Lots of burning involved and only her Targaryen sigil left to rule the land. Even Dbanj's laughter follows the signature description of Daenerys' father, Aerys the Mad King. He's just laughing away, at his enemies maybe but we can only guess. The crown on his head aligns with Aerys' rippling dragon motif crown. His might resemble the spikes on a dragon's back but it is clearly a theme of domination all through.
The swords and battleground are reminiscent of Season 6, episode 9 of the show. The Battle of the Bastards which ended in a critical win for Jon Snow and the Starks. Dbanj is fighting for something and he is unleashing all his forces to get it. But the real kicker comes in the way the sword goes right through the DON in the title. It's suspicious and brings a hint of coming battles between him and his former friend, Don Jazzy.
It is, however, no surprise if the pointy end is aimed at Don Jazzy. Dbanj this weekend, was up and at it in a reply to a fan on Twitter. Calling out to Don Jazzy and implying that Don Jazzy regrets their split, faith in House Dbanj was coasting away like Gendry in season three. It was a call to arms of a sort and it seems now that Dbanj might be heading to knock on the gates of House Mavin for a Lannister vs Stark style showdown.
King Don Come comes out on the 7th of July, 2017.
Feature Image Credit: Twitter/iambangalee
---
A journalist by training, Ehimenim is a lover of history, good books and Game of Thrones. For her, the real world is just another Westeros and everyone is a supporting character. Read and repeat is her motto. Give her a wave on Twitter @EAgweh.
---