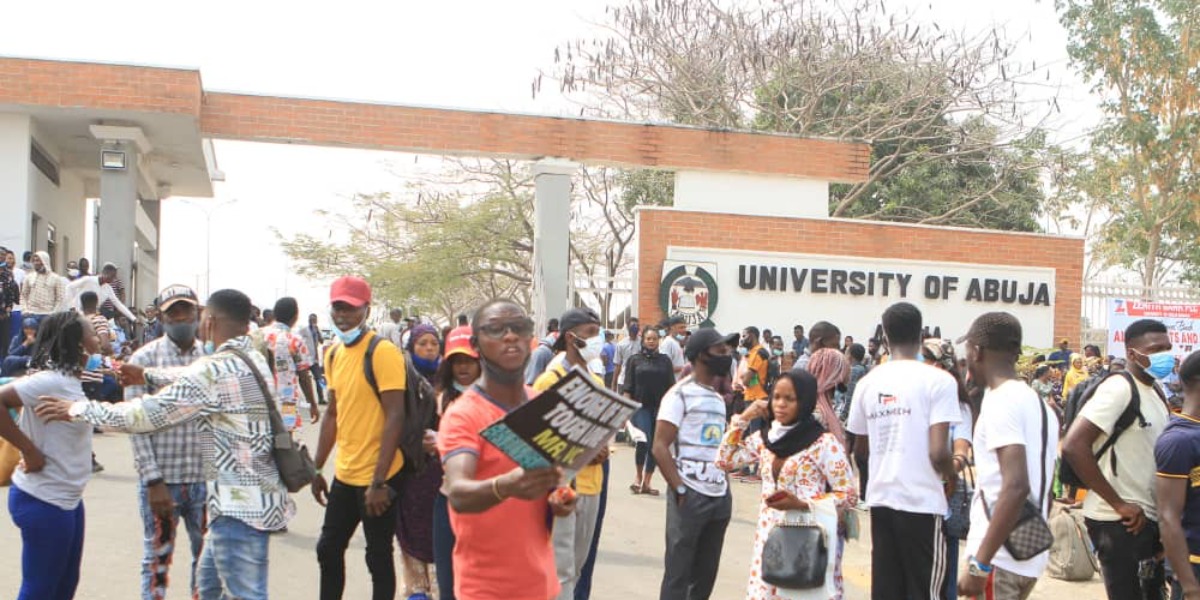 What's Going On: ASUU Strike In Nigeria, Xenophobia in South Africa & More
notable headlines from around the continent
"What's Going On" Tallies Notable News Headlines From Across The Continent — The Good, The Bad, And The Horrible — As A Way Of Ensuring That We All Become A More Sagacious African Generation. With This Column, We're Hoping To Disseminate The Latest Happenings In Our Socio-Political Climate From Across The Continent, Whilst Starting A Conversation About What's Important For Us To All Discuss. From Political Affairs To Socio-Economic Issues, 'What's Going On' Will Discuss Just That.
---
Ever so often, we have to remind developed parts of the world that Africa is not a country. It's not just because a significant portion of people in those parts are unenlightened, but also because of the continent-wide similarities when it comes to social, political, and economic issues. For one, Africa is teeming with corrupt and inept leaders—many of them dictators— who have failed to invest in meaningful infrastructure, all while derailing and rejecting systemic change through violent means if necessary. In addition to this, they are fully aided by deeply patriarchal, religion deferring, and ultra-conservative social constructs.
At the same time across the continent, the current generation of African youth are pushing against these systemic boundaries, in order to continue the arduous work of rewriting the narrative. Even with all of the endeavours, talent and records being witnessed from music to tech, the limitations put in place by the continent's political landscape still looms large. Every week, disparaging headlines from around Africa make their way to the news, reminding us of the bumps affecting these perceived stripes, and the roadblocks which delay our growth towards more wholesome and enabling societies for all Africans. Below are few news bits of what's been going in on in the past few days.
Nigeria's ASUU embark on one-month warning strike
Earlier today, the Academic Staff Union of Universities (ASUU) declared the immediate start of a month-long strike. Going back to November last year, unconfirmed reports in the media suggested that ASUU were planning on embarking on a strike. Today, the union's head confirmed a "comprehensive and total strike."
The announcement was made by the President of ASUU, Prof. Emmanuel Osodeke, following meetings from the union's National Executive council being held at the University of Lagos since Saturday. "We don't like to see our students at home," he said. "We don't want our academic calendars disrupted but our demands are not met."
Since 2009, the Nigerian government and the premier university association have been at loggerheads over the support owed to public universities around the country. ASUU's demands have barely changed over that duration: funding to improve the standards of universities, University Transparency Accountability Solution, academic allowances and inconsistencies in the association's preferred Integrated Payroll and Personnel Information System Payment (ISPIS).
Almost two years ago, the association embarked on an indefinite strike which eventually ended in December 2020, nine long months after. Led by the Minister of Labour and Employment, Dr. Chris Ngige, the government agreed to meet the association's demands. This strike A apparently confirms they haven't done so. A number of undergrads and individuals have criticised both the government and ASUU for their inconsideration towards the plight of the nation's undergraduates.
1) Breaking: ASUU to go on one-month warning strike

After serious deliberations that dragged into the early hours of Monday, the National Executive Council, NEC, of the Academic Staff Union of Universities, ASUU, pic.twitter.com/YuSyXTar4n

— Vanguard Newspapers (@vanguardngrnews) February 14, 2022
The International Court of Justice rules against Uganda
Last week the International Court of Justice (ICJ) ruled against Uganda in a case involving them and the Democratic Republic of Congo (DRC). The ICJ in its ruling specified the sum of $325million as compensation for Uganda's invasion and forceful occupation of the Ituri province between 1998 and 2003, during the Second Congo War. During this period, Uganda's activities provoked a swathe of actions which went against international law: the killing of civilians, recruiting child soldiers, rape and all other sorts of harassment.
Reading the verdict, Judge Joan Donoghue of the ICJ said: "This global sum includes 225million U.S. dollars for damage to persons, 40 million U.S. dollars for damage to property, and 60 million U.S. dollars for damage related to natural resources."
Seven years ago, the DRC asked for $11billion in damages which Uganda refused to pay, arguing it was "disproportionate and economically ruinous". "It essentially seeks to make Uganda responsible for everything that happened in the conflict," said Uganda's Attorney General William Byaruhanga.
Congolese personalities were partly satisfied by the ruling. "It was a reason for pride for us because this condemnation goes in the direction of dissuading any other state that would try to carry out military activities on another independent state without its agreement," said Christian Uteki, a Congolese jurist. "But there's dismay, because the amount for which Uganda was condemned, $325 million, is a very small amount. This amount cannot cover the reparation as expected by the Congolese people." The total sum is to be paid in annual instalments of $65 million, due in September each year from 2022 to 2026.
The International Court of Justice (ICJ) has ruled that Uganda must pay the Democratic Republic of Congo $325m (£240m) in compensation for invading and occupying Ituri province between 1998 and 2003.https://t.co/6FSJ6QYF1K pic.twitter.com/sYH0Hx0snh

— BBC News Africa (@BBCAfrica) February 9, 2022
Ghanaian citizens protest unfavourable bill
The residents of Ghana are protesting against the government-proposed e-levy bill. As announced by the Finance Minister Ken Ofori-Atta during the budget statement for 2022, the bill would place a 1.75% tax on all mobile money transactions exceeding 100 Ghana Cedis.
The majority leader of the Ghanaian parliament, Osei Kyei-Mensah-Bonsu, suggested that the bill was necessary for providing funds for the 2022 budget and would deliver crucial services and improve infrastructure.
However, for Ghanaians who have been acting against the bill since last year, it would surely contribute to the country's growing inefficiencies, which includes rise in fuel prices, corruption and the skyrocketing cost of living generally. Members of the Coalition of Concerned Ghanaians (CCG) led the "Yentua demo" in the streets of Accra. Joining the protests were civil society organisations, other political parties and the National Democratic Congress (NDC), Ghana's opposition party which was founded by former president Jerry Rawlings in 1992.
Ghana Parliament breaks out into fight over the passing of the controversial E levy Bill pic.twitter.com/XnEwa901EM

— #TV3GH (@tv3_ghana) December 21, 2021
South Africa stokes the flame of Xenophobia, Again
Since 1994 when all-race elections began in South Africa, no other political party has been more successful than the African National Congress (ANC), whose first president was none other than Nelson Mandela.
However, last year's local elections saw the party perform poorly, especially in Johannesburg and Pretoria where a number of groups carried out anti-foreigner campaigns. Concerns about the 2024 national elections have led analysts to predict that the party will win less than half the votes, the first time that would be happening since 1994.
As a result, the South African cabinet have moved in place to introduce xenophobic policies. One of those is to send almost 200,000 Zimbabweans back home after their residence in South Africa since 2009. Another policy seeks to introduce employment quotas for foreign nationals. According to Home Affairs Minister Aaron Motsoaledi, a law is being finalized that will cap the number of foreigners that businesses owned by locals can hire. "If you are a South African business person who opens a restaurant or a factory, there is no law that tells you what to do, you can bring 100% foreign nationals or 100% South Africans," Motsoaledi said in an interview. "We are saying there is an issue with unemployment and the absence of those quotas."
South Africa has had a history of anti-migrant attacks. Although 3million of SA's 60million population are migrants (according to the national statistics agency), jobs for unskilled persons are remarkably low. That hasn't stopped the resentment among South African nationals for what they perceive as competition for limited opportunities, housing and other services.
In 2008, attacks on migrants left at least 67 people dead and about 6,000 people fled the country. Another outbreak of xenophobic violence in 2015 left dozens dead and saw hundreds of shops plundered and looted, as goverments tried to repatriate their citizens.
Foreigners are not responsible for the job crisis in South Africa, trade union @Numsa_Media said.

It said there is no evidence to back that up because foreigners constitute 4%.
NUMSA said only Africans are being targeted creating xenophobia according to its spokesperson @phakxx pic.twitter.com/WnqnaagoaW

— Hopewell Chin'ono (@daddyhope) January 29, 2022
Featured image credits/