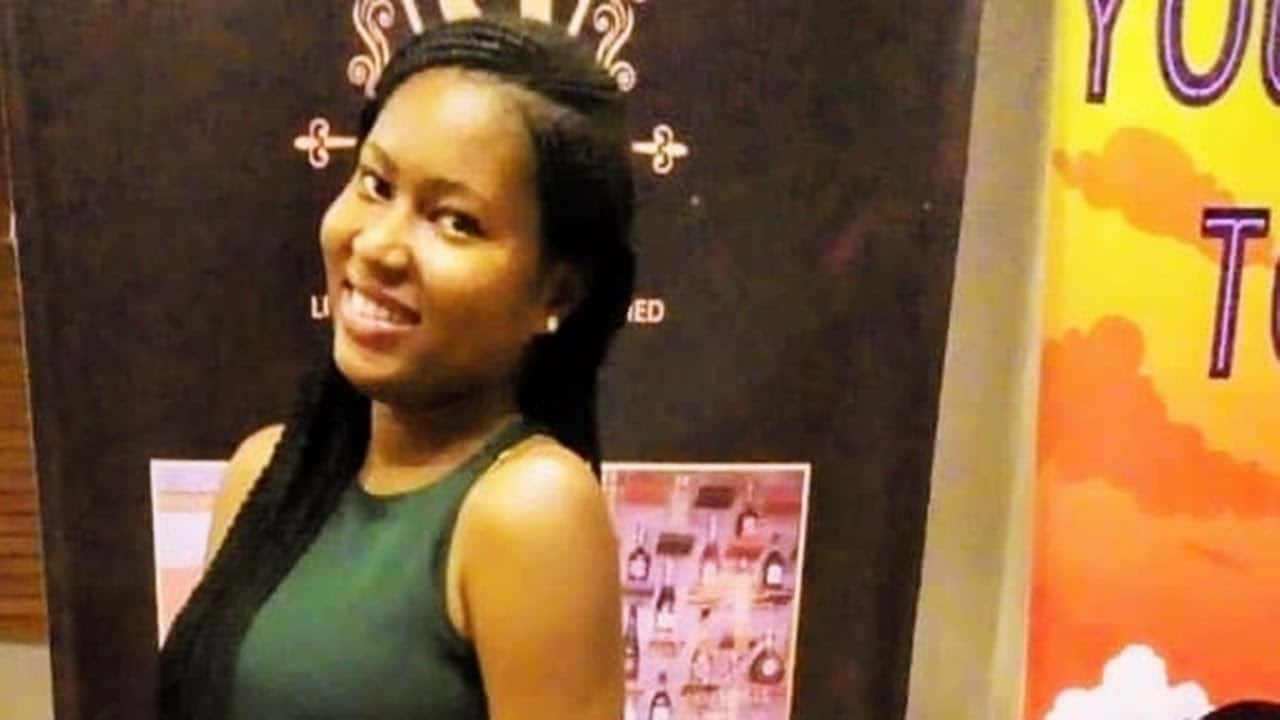 Here's how to support the family of late Uwaila Omozuwa
You can now make donations to the family of Uwa
This week has been one of the toughest we've had all year, and every corner of the internet is filled with reports of people dying from the grave and perverse injustices. Here at home, we're waging war against those who wish to rid women of their bodily autonomy and render them lifeless over their wicked and selfish desires. Over the weekend, we heard about the brutal assault and murder of two women: twelve-year-old Farishina and twenty-two-year-old UNIBEN student, Uwaila Omozuwa.
View this post on Instagram
In the wake of this news, we have all taken to social media to bring to light the rapists and assaulters, in our midst, across a range of industries in Nigeria. Like clockwork, the victim-blamers were ever ready to derail the conversations and dissect these women baring out their traumatic stories. Not only is the belief that women's lived experiences can be debated, analysed, and questioned pervasive but it is also counter-productive as no efforts are being made to offer any working help to the survivors in question.
Well, not today, gender equality and sexual-based violence organisation, Stand to End Rape Initiative is saying. The youth-led movement founded by Ayodeji Oluwaseun Osowobi is currently accepting donations for the family of late Uwaila Omozuwa led by her sister, Judith Omozuwa. Donated funds will go towards a funeral for Uwaila and will be sent directly to her sister in order to support the family through this incredibly trying period.
This is an incredibly worthy cause to donate to, alongside the fund set up for Farishina. Creating awareness and educating the masses on enthusiastic consent and respecting bodily autonomy is a great step, but so is putting your money where your mouth is and donating to notable causes like this, as even though it can never fill the void for them, it makes life a bit more bearable for them at the moment.
You can make online donations here.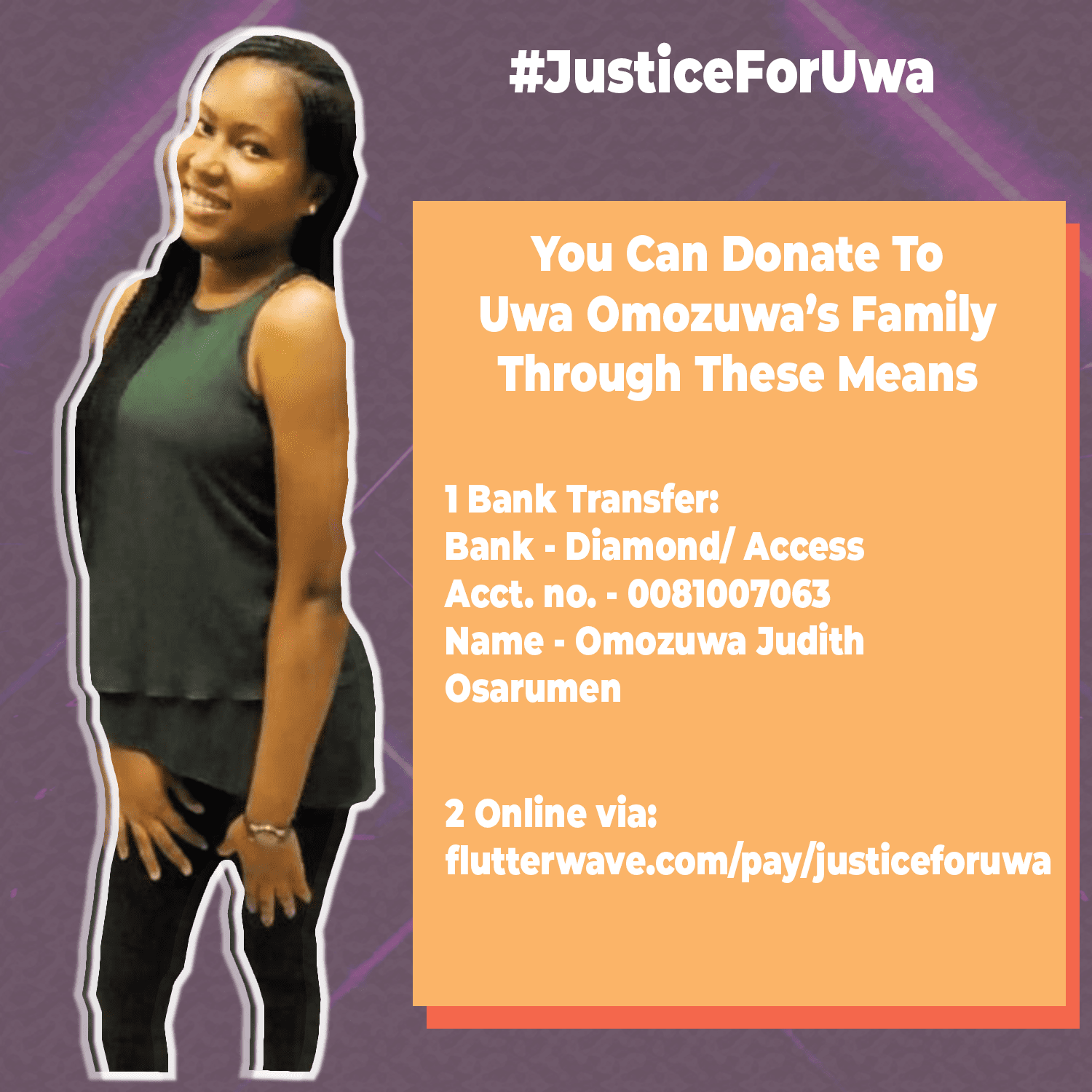 Featured image credits/
---
Tami is living in a black mirror episode and can't seem to wake up. Tweet your fave female artistes at her @tamimak_
---