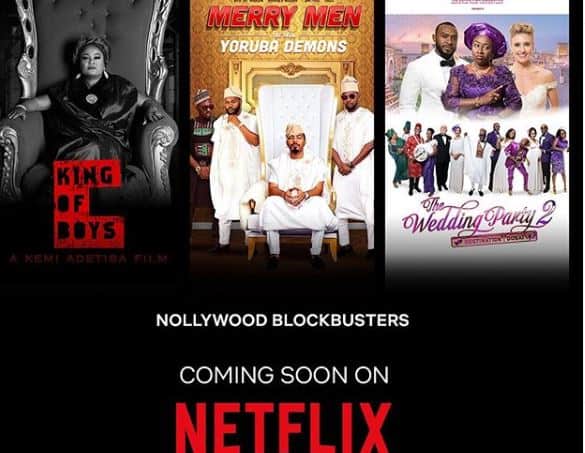 'The Wedding Party 2', 'King of Boys' & 'Merry Men' are coming to Netflix soon
Nollywood to the world
The steep prices of internet data in Nigeria currently limits the average Nigerian's possibilities of endlessly streaming content, but there is still a global audiences still up for grabs. With that outlook, streaming companies have been able to see the potentials of investing in and exporting the myriad of enjoyable and compelling content, made in Nigeria. A few weeks ago, YouTube announced their partnership with the Mr Eazi-led Empawa initiative, for a program that will assist ten upcoming Nigerian artists. Visual streaming giant Netflix are currently developing a library of Nigerian movies, from Abba Makama's 'Green White Green' debut feature to Genevieve Nnaji's directorial debut, 'Lionheart'.
Adding to their list of new school Nollywood blockbusters, Netflix will be bringing 'The Wedding Party 2', 'King of Boys', and 'Merry Men' to ubiquitous electronic devices around the world. By acquiring the rights of these three movies, Netflix will be showcasing the variedness of Nollywood to a wide array of viewers. Comedian Ayo Makun's 'Merry Men' and the Niyi Akomolayan-directed 'The Wedding Party 2' lean into humour-filled plots, while Kemi Adetiba's 'King of Boys' was praised for its ambitious and timely storytelling upon last year's original big screen release.
https://www.instagram.com/p/B1gc-9BBrqY/
There is no set date for their Netflix arrival yet, but going by the announcement made by FilmOne Productions, the distributor of all three films, they will be available on the prominent streaming platform "soon".
Featured Image Credits: Instagram/filmoneng