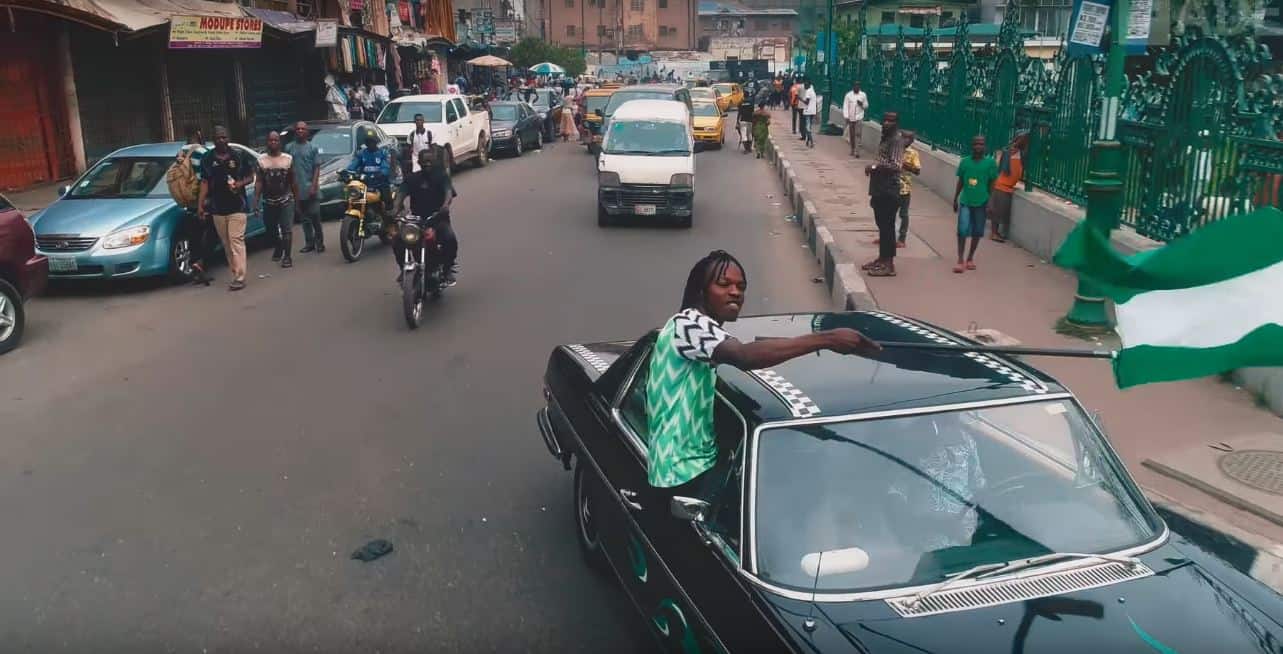 Watch the video for Naira Marley's "Issa Goal" featuring Olamide and Lil Kesh
'The Official-unofficial anthem for Nigeria's soccer team'
Anyone who knows how to dance the 'Shaku Shaku' will tell you it's just the Step over soccer move with some extra finesse to it. But if it's a coincidence the dance got popular just months before the World Cup, no one can say for sure. Conspiracy theory or not, you can look forward to some interesting celebrations from the super eagles team when they score at the world cup starting in a few weeks. If nothing else, Naira Marley's latest single, "Issa Goal", featuring Olamide and Lil Kesh all but guarantees it.
Using a catchy line by line writing technique similar to hits like Jabless "Jooor" and Eldee's "Wash", "Issa Goal" is cheerful dancehall song celebrating the football session while also highlighting Nigeria's vibrant festive culture. The layered backup vocal harmony adds a nice pseudo-spiritual touch to the verses from all three artists who juxtapose sentiments from scoring in football to everyday accomplishments; "So What If It's A Penalty; It's A Goal".
The video for "Issa Goal" was premiered on Fader's YouTube as the 'official-unofficial anthem for Nigeria's soccer team'. Featuring shots of the artists performing their verses, dancers doing the Shaku shaku, jubilation at football viewing centers, panned shots of Lagos scenery and lots of national jersey merchs, it's certainly what the director, Crackstevens was going for.
Watch the video for Naira Marley's "Issa Goal" featuring Olamide and Lil Kesh here.
Featured Image Credits: YouTube/The Fader
---
You are meeting Debola at a strange time in his life. He wandered into a dream and lost his way back. Tweet at him @debola_abimbolu
---