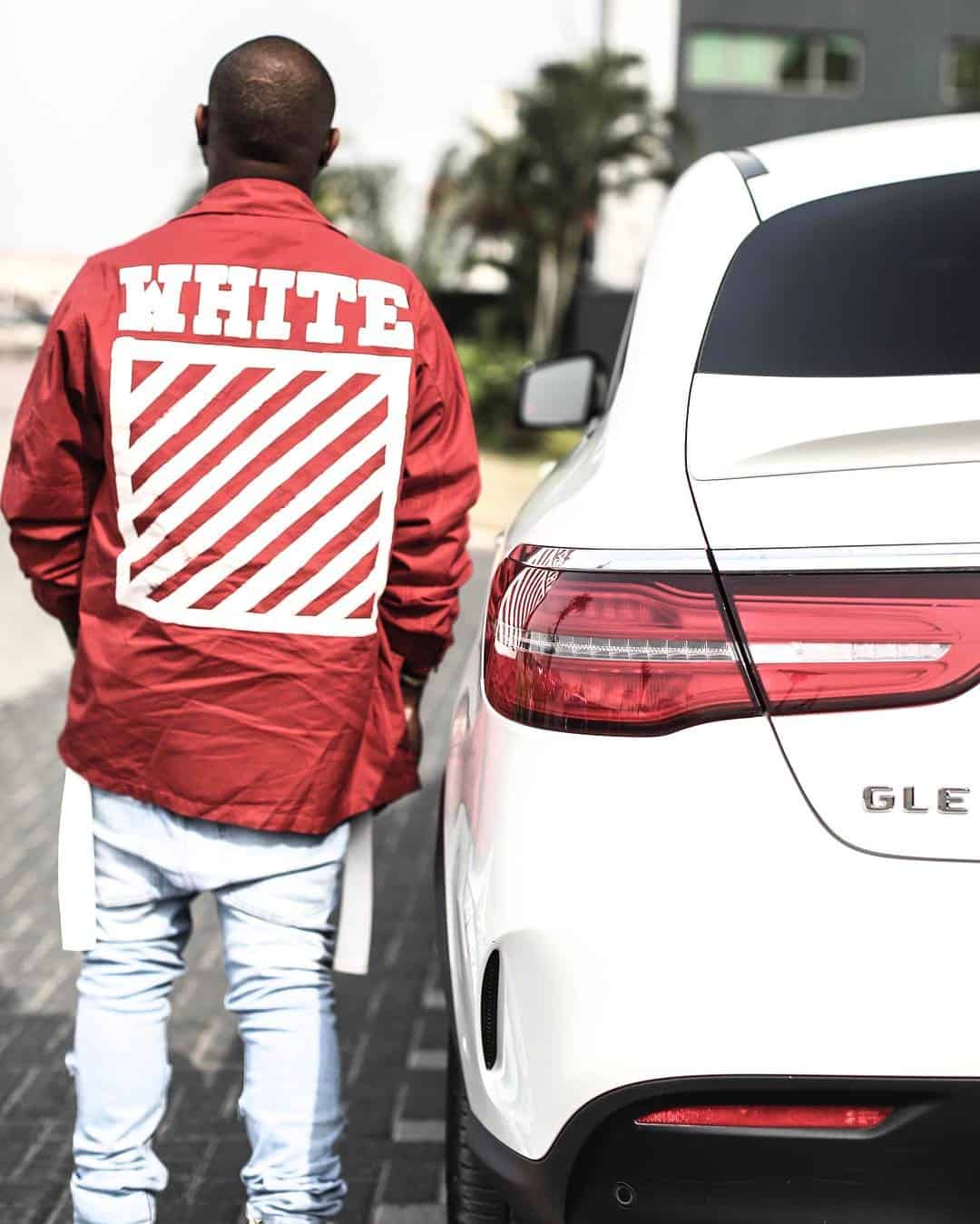 These are 7 of the best Davido guest features
The most fire verses from the 'baddest' to ever do it.
Everyone knows Davido is a hit making monster. Every song he's put out has enjoyed some level of major success, locally and internationally and Davido has defied all the odds nearly a decade later in an industry that chews and spits out its best to stay relevant. But even when he wasn't releasing personal projects he stayed in our radar through his numerous features. We've trawled through the archives put a who's who list of Davido's very best guest appearances.
Carolina – Sauce Kid x Davido
Davido's chorus on "Carolina" is a great example of the catchy energy Davido brings to every feature he does. The song was released back when Davido had just started getting airplay after his massive hit singles, "Damiduro" and "Back When". Sauce Kid had just parted ways with his former record label and Davido was just the right guy to feature to prove he could still pull the best if he needed to. "Carolina" went on to win the best collabo of Nigerian Entertainment Awards that year.

Package (feat. Del B) – DJ Spinall
There is some history to DJ Spinall and Davido working together, but producer Del B—who is also featured on the track—and the OBO first made their collaborative debut a few years before on DJ Neptune's "So Nice". Spinall's "Package" is layered on Afro-house instrumentals, ready with a heated dancefloor tempo for Davido to bounce auto-tuned vocals off, he runs with the punches in his atypical simple but fast-paced flow; matching melody after melody, kick after kick, without missing a note or beat. Davido doesn't do more than he's needed to, but it's more than enough.
Osinachi – Humblesmith
Until last year, we'd always known Davido as the guy who makes near-bizzare analogies about the size of wealth and extent of his influence as a leader of the African new school. But after a tabloid headline made the OBO and his baby mama drama their centre of attention in early 2016, the singer switched things up. Davido made defining statements and turned the conventional media on its head—starting with loud shots at veteran journalist and PR mogul Dele Momodu. Davido's statements on Humblesmith's "Osinachi" is a prequel to his infamous iteration on "Bhad, Baddoo, Baddest" but the shade is effortlessly sly and just as poignant. But controversy aside, Davido is always a class act on high-life inspired acoustics ("Dodo", "Aye", "The Money") and Humblesmith could not have chosen a better A-Lister to springboard him into the mainstream.
Bahd Baddo Baddest – Falz
Davido's controversial reputation earns him his place as the "Baddest" on Falz's "Bahd Baddo Baddest". The bar of the year earns this verse its place on this list.
"Mr Dele na my boy// Dele na my boy// If you come into my house// You go see my Toys"
Izzue – Dammy Krane
We don't get a lot of songs like Dammy Krane and Davido's "Izzue". Lack of chemistry between artists and the sheer inability of song owners to contain brands like Davido on a duet without ultimately sacrificing their own presence are two of many reasons. But "Izzue" is a surprising exception from the lot. Davido and Dammy Krane cream this Shizzi produced track with energetic vocals, trading tough-to-beat brags on bouncy synths and soft kicks. This may be a list about Davido, but a look at his past collaboration with Dammy Krane on "Incase Of Incasity", indicates the duo are onto something that should not be slept on. We're not saying there are no other iconic Afropop duos, we're just waiting for you to name anyone that comes close to these guys.
Biko – Lola Rae
Lola Rae may be DMW's First Lady and latest label signing, but it didn't stop Davido from bodying her on this reggeaton-inspired club jam. For starters anybody should know better than to give the OBO master opening statements on a song where he sings the hook and a guest verse. But Lola Rae's literal rookie move is rewarded by Davido's ability to transform any song. His gruff contra-alto intertwined with hers, a union that titillates in the style of dancehall greats like Shaggy and Patra. Granted, after a couple of replays "Biko" still listens like a Davido song that was gifted to Rae, but it's times like this that remind us how much of a distinctive artist her co-star is.
Gallardo – Runtown
Davido bagged a second Nigerian Entertainment Award for best collabo of the year in 2014 on the Runtown "Gallardo". The song was released in 2014 when Davido had already cemented his place in the heart of Nigerians. Runtown was able to take advantage of Davido's talent and massive fan base to create this party anthem.
It's a lot harder to get a Davido feature on your music, since he signed a distribution deal with Sony and restructured his label, but when the unthinkable happens, you're sure to have a hit on your hands.