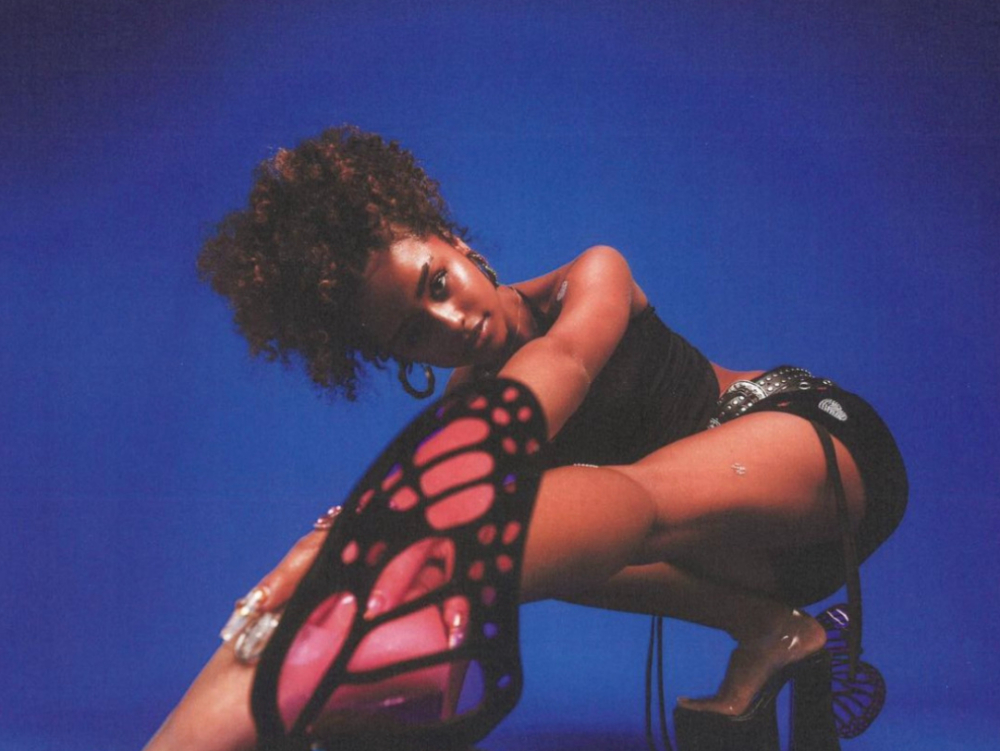 NATIVE Selects: A List Of The Best Songs This Week
Featuring cuts from Tyla, WeTalkSound & more
In 2023, music from the African continent is advancing at a breakneck pace. The past decade has witnessed the rise of new players, from veterans such as Wizkid, Olamide, Burna Boy, and new frontrunners such as Tems, Rema, Cruel Santino, who are stretching the genre beyond its boundaries and adapting to changing times.
For the past five years, we've been resolved in our mission to champion the sounds of tomorrow: today. This is no easy feat and it's easy for new music to get slept on in the process, due to the milieu of new music in rotation from our favourite artists. As such, every Tuesday and Friday, the NATIVE will compile a list detailing the best and most enjoyable songs released during the week. Earlier this week, we covered releases from Minz, Shatta Wale and more, this new music Friday, get into new cuts from South Africa's Tyla, Jeriq, Bongeziwe Mabandla and more.
TYLA – "BEEN THINKING"
South Africa's Tyla is always pushing the boundaries of her musical ability. Following strong releases such as the Kooldrink-assisted "Getting Late," and "To Last," the singer has now shared new single, "Been Thinking." Over twinkling keys and shimmering percussive patterns, Tyla sings about a love interest who she can't seem to get off her mind. Released alongside a brand new video, "Been Thinking" is a strong contender for our best release this week.
BONGEZIWE MABANDLA – "NOBA BANGATHINI"
Bongeziwe Mabandla is one of the most exciting and innovative artists cropping from South Africa. His unique style fuses traditional Xhosa folk music with modern influences such as R&B, soul, and electronic production. His first offering of the year  'Noba Bangathini'  sees him exploring love's frontiers in exquisite and moving depth that reveals his continuously blooming artistic expression. Collaborating with long-time producer Tiago Correia-Paulo the song tells a tale about accepting one's imperfections and loving them despite their flaws.
WETALKSOUND, PDSTRN & VADER THE WILDCARD FT. KAEY — "SHOW ME SOMETHING"
Over the years WeTalkSound has embodied the pristine values of the community. They're now an unmissable imprint in the fabric of African culture, and the new year comes with a lot of promise. Starting out 2023, they've released this new song with a trio of talented acts. Over stripped, scintillating production, the musicians croon sweetly about desire, a woman's sensual allure forming the song's irresistible chorus and its similarly brilliant parts. 
1DA BANTON — "CALL JEHOVA"
Since gaining TikTok virality with "No Wahala," the Port Harcourt-repping 1Da Banton has grown his musical stock around the world. From collaborations with continental icons such as Kizz Daniel to working with French-Algerian producer Moh Green and US rap star French Montana, Banton is moving intentionally. On new single, "Call Jehova," he turns inward and delivers a reflective number that finds him singing about the ethereal presence of God in his life. With breezy cadences floating over the chill beat, he comes across as introspective and fulfilled, a combination that builds the song's warm allure. 
KHAID – "JOLIE"
At the beginning of 2022, Neville Records announced Khaid as a new signee, a move which has set him on the path to further stardom and virality. A year later Khaid continues to make astronomical steps with the Afro Classic song filled with themes of love, "Jolie" is full of smooth melodies and lyrics, dedicated to the girl he desires but can't seem to pin down. He expresses his love to her, describing his attempts and persistence over a track drenched with an infectious hook, drumbeats, and Khaid's infectious vocals.
KENDICKSON — "KEYHOLDER"
Holding a guitar on the cover of his 'Love Series' tape, Kendickson is a soulful musician. Across the 4-track tape, the affecting writer sets out to display his romantic intentions which are perfectly encapsulated on standout track, "Keyholder." A warm record that highlights the sweet essence of his vocals, it's buoyed by rich percussion and violin-tinged production that drive its message home. With Valentine SZN not too far off, this deserves to be on your playlists.
OGC – "BLESSED BOY" ft. ODUMODUBLVCK
Following the enormous success of his debut EP, 'Epiphany,' Emo-Afrobeats star OGC shares his latest offering, "Blessed Boy," featuring Abuja-based rapper, ODUMODUBLVCK. With gruff-talking rap style and scanty singing, the pair trade bars about getting their shit popping and their unending blessings. The Grey Beatz-produced track gives fans a taste of what to expect on OGC's new album, 'The Maraji Experience' which is set for release later this year.
PHEELZ – "STAND BY YOU"
Pheelz is having a moment. Following the success of his recent singles "Ballin" and Davido-assisted "Electricity", the Nigerian artist, songwriter and producer Pheelz makes his returns with his new single  "Stand By You." Over smooth keys, Pheelz seals the deal with his dreamy, whispered lyrics: "I put nothing above you," he sings. "I'm so proud to call you my boo." The stirring, Afropop anthem is the latest single from Pheelz's forthcoming 'Pheelz Good EP', which is to be released on February 9th.
BOY SPYCE – "FOLAKE"
It's only been a year since Boy Spyce's debut on the scene but already, he's recorded several wins. From the release of his debut EP to his strong features on the Mavin All-Star album, 'Chapter X,' he's been determined to showcase his dexterity and stellar penmanship. For his first release this year, Boy Spyce shares "Folake," a romantic number tailor-made for constant radio play. Produced by Sparqq, the earworm track tells the story of a young boy who is hopelessly in love with a girl who has garnered a reputation from rejecting all the boys. 
DJ MURA K.E – "LOVING" ft. NJERAE
Following the release of 'Murastar 1', DJ Mura has released its follow-up tape, furthering the music series which reflects on experimentation. 'Murastar 2' unveils a new side to the electrifying DJ as he teams up with Kenyan songbirds and collaborated with artists Njerae, Udulele John, and Polaris. The standout track "Loving" featuring Njerae shows a new side of Mura as he reveals his artistic journey and growth as an artist.
Featured image credits/