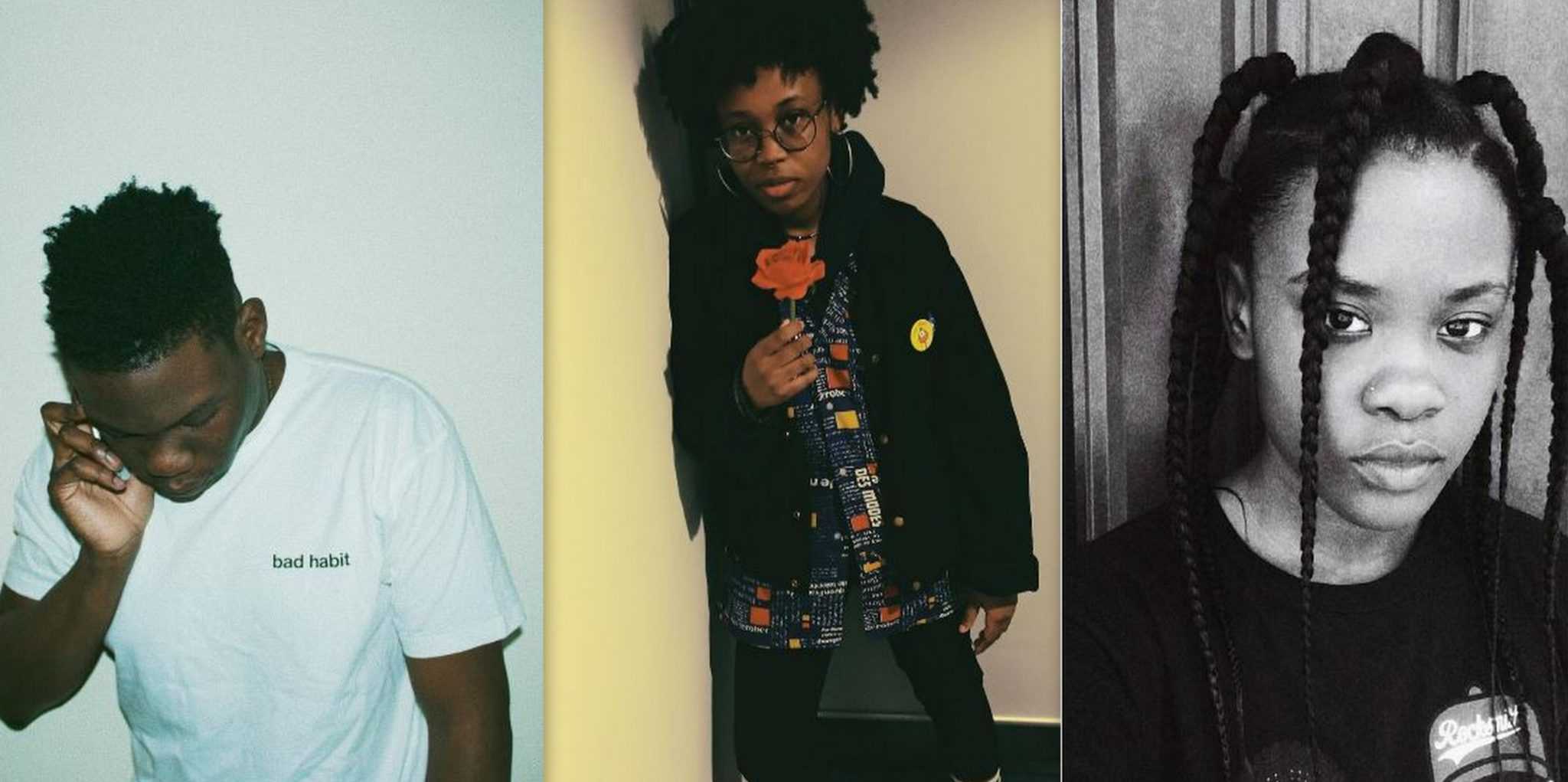 5 Artists Who Are Making the Jump from Soundcloud to Mainstream
These artists are about to make serious waves IRL
2016 was a great year for underground music. Especially for the upcoming artists who chose Soundcloud as their primary medium for sharing their work. With the collective might and interest of record labels behind them, Soundcloud was able to overhaul it's distribution format, reworking them to make the platform more financially viable for artists. With the likes of Nonso Amadi ("Radio"), OdunsiTheEngine ("Happy Hour") and Tay Iwar ("The Box") already edging out of the underground, here are five, even more unique artists that deserve a spot on your playlist.
AT
https://www.instagram.com/p/BPcx0fGA3iC/?taken-by=thisisat&hl=en
AT has been sailing the underground waters for a couple years.  In 2012, her debut mixtape, The Climb,  garnered her enough attention to score a cosign from BellaNaija's music critic Onos. YNaija curators have also described her flow and lyrical ability as a fusion of ASAP Rocky's swagger, Azeila Banks' brazen boldness and Wiz Khalifa's chill. Just last year, Chocolate City boss, M.I commended her skill, dubbing her "a star and one of the most vicious rappers out right now". The rapper recently returned to the spotlight after getting featured on "Pensive", a track off Bankyondbeatz' acclaimed Fuego Senoras mixtape, but you can follow up this short introduction by burying your ears into the gems on her SoundCloud page.
https://soundcloud.com/thisisat
Mafeni
20-year-old Mafeni was a child poet who started writing rap lyrics at the age of 14, but the internet didn't start buzzing about him until last year, following the release of single, Gold Grillz. Mafeni is a newbie with the cheeky confidence and flow of a veteran. His debut EP, enjoy as the name implies, is a light-weight project but its dedicated crafting and composition sets its apart from the numerous underground projects released last year. Mafeni's identity as an artist might not have fully coalesced, but this wunderkind is definitely onto something. Listen to enjoy below.
Tunji Ige
https://www.instagram.com/p/BONu3DOgBPB/?taken-by=tunjiige&hl=en
Tunji Ige is not a newcomer to the game, in fact, save for his obscurity from the Nigerian audience he shouldn't be listed here. At 16, the young rapper released his self-produced EP, Missed Calls to instant critical acclaim. Plus, his debut album The Love Project was featured on Fader, Pitchfork upon release. If he's not on your playlist already, you can start with his latest single, "Why Don't You"
Lady Donli
https://www.instagram.com/p/BPGXb_OBtdg/?taken-by=ladydonli
Lady Donli was one of the most talked about underground acts on social media last year. She currently has 2 projects to her name—What Is Perfect and Wallflower. In recent times, the songbird was tapped for "Fale Comigo", a single off Bankyondbeatz' Fuego Senoras mix-tape. You can check out her SoundCloud below
Deena O
https://www.instagram.com/p/BO_ZMD4hlMM/?taken-by=deena_o
Deena O describes her sound as a fusion of Neo Soul and Neo Funk. Her warm sultry voice on BankyOnDBeatz "Take Over" melts into the back of your mind and stays there. Deena's SoundCloud page is mostly bare but the Nigerian-German recently announced an upcoming project and we're already hyped for that. You can listen to her 80's disco-themed single "Rockin' The Boat" below, for a taste of what's coming.


Featured Image Credits: Instagram