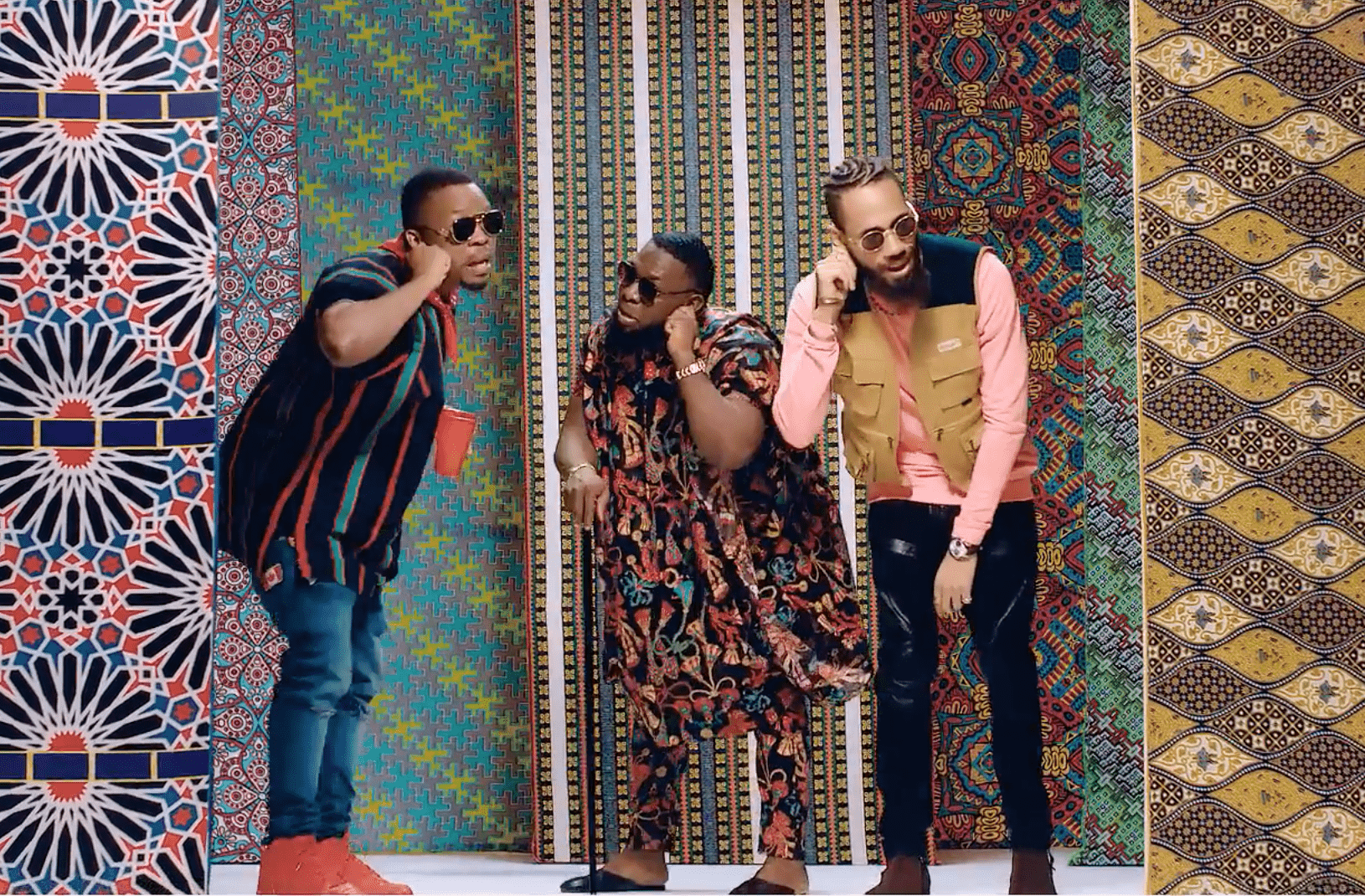 Timaya links up with Phyno and Olamide for "Telli Person"
Timay releases new music to celebrate birthday
If you've ever heard 2013's "Baddest Guy Ever Liveth", 2014's "Street OT", "Ghost Mode", or collaborative album Two Kings, then you should know Phyno and Olamide go together like fries and ketchup. Timaya knows this as well and he's leveraging on it by tapping them both to shimmer on his new single "Telli Person".
Timaya releases "Telli Person" to mark his birthday today and on it, he kicks off with a witty remark "Yetunde, every night and day you like to Samankwe", which is understandably suggestive through Clarence Peter's visual direction: the text message between the two partners, spiralling into unwanted pregnancy and a fight. Albeit, it seems paradoxical for Timaya to consciously sing "Telli Person", a song distilled in lessons learnt and advice to restrain from sexual shenanigans."Telli Person" thrives on drum thrums and guitar strums that hint towards the highlife and Afropop genre, worked by Kenny Wonder's production.
https://www.instagram.com/p/BXQJef2FeUO/?taken-by=timayatimaya
Phyno raps and sings the second verse in Igbo and pidgin English, Olamide begins his verse by sampling Shakira's 2010 sleeper hit, "Waka Waka" chorus with quirky humour. Ultimately each of them sing of pretentious living and reaping the fruits of labour.
Clarence Peters weaves each shot with fancy African prints, parasols and other aesthetic elements to bring the video alive.  Take a moment to appreciate it below.
Featured Image Credit: Youtube/officialTimaya
---
Fisayo is a journalist who thinks writing is hard and reading too. But her journey somewhere reveals, words are like pawns on chessboard when writing. She wants to see, create and share with the world, experience & communicate these experiences. Tweet at her @fisvyo
---