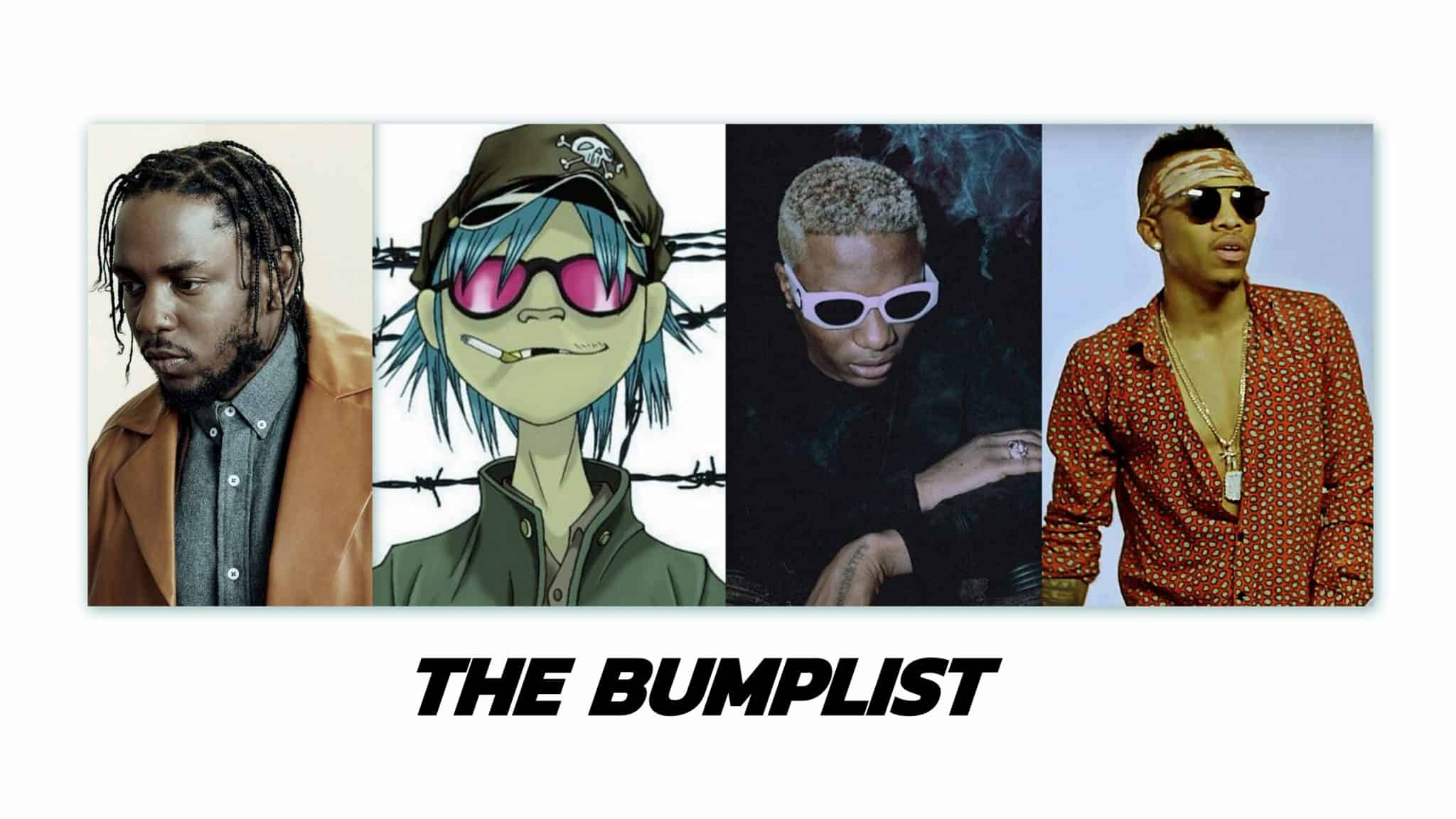 The Bumplist: Wizkid, Kendrick Lamar and 6 other artists you need right now
The Official Native Playlist
From The Cloud
Cupid (feat. Darkovibes) – Nxrth
Our obsession with Darkovibes began with his latest single and this week's Best New Music, "Tommorow". The release forced us to scour through his SoundCloud for anything and everything he has ever laid his voice on. This is how we found "Cupid", a bass-heavy experimental EDM-fused Afrotrap single by producer, Nxrth featuring our new fave, Darkovibes.
Pine and Ginger (feat. Tessellated & Amindi k. Fro$t) – Valleyz
Producer Valleyz may have intended to evoke the wanderlust of a summer holiday with "Pine and Ginger" but solemn lyrics about using substances to cope with the strife of life add an extra layer of surrealism unexpected of an essentially feel-good song.
What You Started – DJ Yin, BankyOnDBeatz
DJ Yin is in the headrush of new love on "What You Started" and every day is a holiday in her field of feelings. You first hear a reflection of this mood in the consistent steelpan bop that slowly unfurls with other sounds. Then in minor sounds that melt into the instrumentation along with Yin's voice then in a steady tempo that never really peaks.
It's Alright – Orinayo Ojo
There is a fine line between feeling love and the longing for it but both emotions seem oddly familiar. And perhaps that is why this ambient lullaby is not the happiest one. Orinayo Ojo sings for lover he desperately wants close, but the descent of his voice into thick synths and airy back-up vocals indicate things may not be as simple as they seem. As Orinayo Ojo reveals in the song's closing moments, it would appear his lover is embattled with old pain and hesitant to let anyone in.
From Our Pot Of Jollof
Yawa – Tekno
Those who only turn ears to Tekno for footwork music may not notice, but Tekno sets "Yawa" apart from his other singles by attempting to tell an actual story, instead of merely rhyming buzz words as we have grown to always expect of him. "Yawa" is a familiar story, nobody will tell it like Tekno.
Overseas
Saturn Barz – Gorillaz (feat. Popcaan)
The internet hasn't stopped buzzing since Damon Albarn's Gorillaz announced their first full-length project in six years, Humanz. Off the upcoming LP is "Saturn Barz", a trademark Gorillaz track in that it destroys any idea of "genres" for the better interest of making a great record. OVO/Unruly leader Popcaan delivers on a collaboration made in Plastic Beach.
Can't Have Everything – Drake
A scathing deep cut from the sprawling 22-track throne-claiming "playlist", More Life.  "Can't" is a strong contender for Rap Performance of the Year.
 Madiba Riddim – Drake
"One Dance" Drake returns in Super Saiyan form with a standout track from the project of the moment. Get your 2-step ready, "Madiba Riddim" is going to rule the summer.
The Heart Part 4 – Kendrick Lamar
Kendrick returns on the fourth instalment of his critically acclaimed "Heart" series, and we already know what to expect. He has a lot to get off his chest.
https://soundcloud.com/thenativemag/sets/the-bumplist