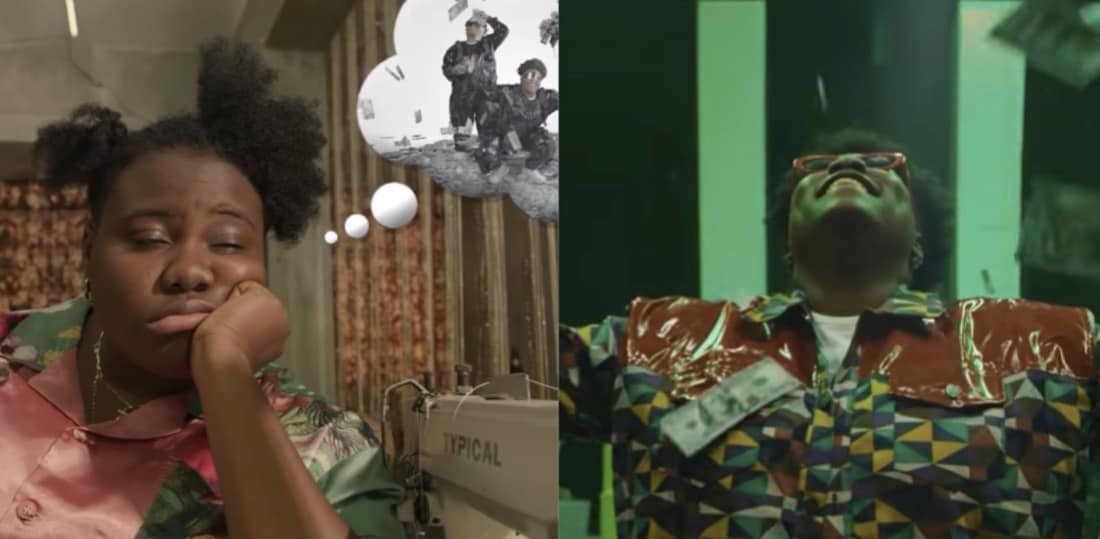 Teni the Entertainer defies all odds in the music video for "Billionaire"
The titular track from her debut EP
Last month, Teni the Entertainer released her debut project 'Billionaire', and the EP's titular track "Billionaire" became a heavy fan favourite. Over the Pheelz-produced beat, Teni channels Afro-juju influences to create a catchy bop that is sure to resonate with almost every Nigerian as she chants the words 'I wanna be a billionaire'.
Now, the NATIVE 003 cover star has released the accompanying music video for "Billionaire" her EP's standout track. In the short film, shot and directed by TG Omori, Teni is seen during her modest formative years where she lists out her wishes for success and fame, 'I want to wake up on the moon, dancing to my tune'. In a dimly lit room, she sifts through self-help guides to attaining the life she wants, keeping awake with her feet plunged in a bucket of water.
Teni becomes a contestant on a reenactment of popular television show, Who Wants to be a Billionaire? where she is posed with a question that determines whether she wins one billion dollars. She decides to use one of her lifelines on the show and reaches out to her friend, Brother Shaggi who comically eliminates the options she has and decides on a final answer. As the video ends, Teni becomes the billionaire she's always wanted to be and is celebrated by everyone.
Watch the music video for "Billionaire" below.
Featured image credits/Youtube
---
Tami is a lover of astrology, music and women. Tweet your fave female artistes at her @tamimak_
---