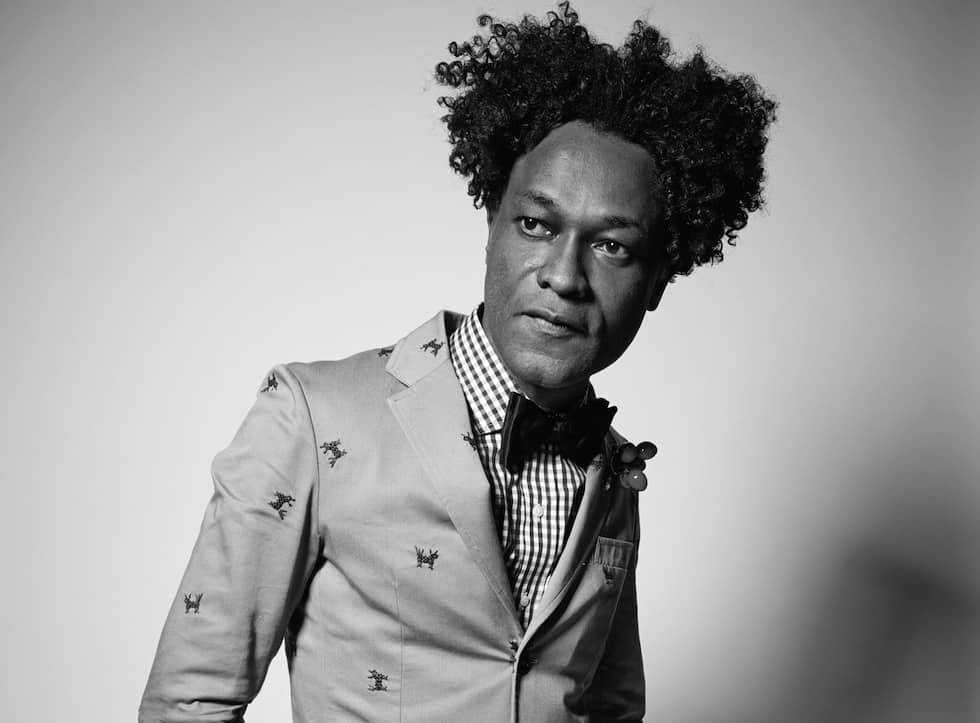 TED Global is coming to Arusha, and hosting some of our favorite Nigerians
Time to stock up on data.
It's hard to believe that ten years have already passed since international non-profit and inspiration dynamo, TED Global was last in Arusha, Tanzania, gathering the country's best and brightest minds to inspire, educate and inform. Technology Entertainment and Design (TED) has spent the last twenty years providing inspiration and mentorship for some of the world's most enterprising individuals, often proving the very first stomping grounds for many of these people and helping to kick start their careers. Nigerian writer Chimamanda Adichie's very first viral talk came at a TED event and the one she gave subsequently has been converted into a pamphlet and distributed around the world. So yeah, TED is a very big deal.
this is why it is so amazing to see that the TED Global Arusha 2017 line up is very diverse,  including a healthy number of Nigerians, including some of our personal faves. Here's the list of invited Nigerian speakers at this year's event.
OluTimehin Adegbeye, Writer and activist: Writing on gender justice, sexual and reproductive rights, urban poverty and media OluTimehin Adegbeye shares her (often very strong) opinions on Twitter and in long-form work. @OhTimehin
Oshiorenoya Agabi, Neurotechnology entrepreneur: Oshiorenoya Agabi is engineering neurons to express synthetic receptors which give them an unprecedented ability to become aware of surroundings. koniku.io
Bibi Bakare-Yusuf, Publisher: Bibi Bakare-Yusuf is co-founder and publishing director of one of Africa's leading publishing houses, Cassava Republic Press. cassavarepublic.biz
Leo Igwe, Human rights activist: Leo Igwe works to end a variety of human rights violations that are rooted in superstition, including witchcraft accusations, anti-gay hate, caste discrimination and ritual killing. @leoigwe
Tunde Jegede, Composer, cellist, kora virtuoso: TED Fellow Tunde Jegede combines musical traditions to preserve classical forms and create new ones. tundejegede.com
Yvonne Chioma Mbanefo, Digital learning advocate: After searching for an Igbo language learning tool for her kids, digital strategist Yvonne Mbanefo helped create the first illustrated Igbo dictionary for children. Now she's working on Yoruba, Hausa, Gikuyu and more. @yvonnembanefo
Ndidi Nwuneli, Social innovation expert: Through her work in food and agriculture, and as a leadership development mentor, Ndidi Okonkwo Nwuneli commits to building economies in West Africa. @ndidiNwuneli
Dayo Ogunyemi, Cultural media builder: Dayo Ogunyemi is the founder of 234 Media, which makes principal investments in the media, entertainment and technology sectors. @AfricaMET
Nnedi Okorafor, Science fiction writer: Nnedi Okorafor weaves African cultures into the evocative settings and memorable characters of her science fiction work for kids and adults. @Nnedi
Fredros Okumu, Mosquito scientist: Fredros Okumu studies human-mosquito interactions, hoping to understand how to keep people from getting malaria. ihi.or.tz
Qudus Onikeku, Dancer, choreographer: With a background as an acrobat and dancer, Qudus Onikeku is one of the preeminent Nigerian choreographers working today. @qudusonikeku
DK Osseo-Asare, Designer: DK Osseo-Asare is a designer who makes buildings, landscapes, cities, objects and digital tools. @dkoa
Olúfẹ́mi Táíwò, Historian and philosopher: Drawing on a rich cultural and personal history, Olúfẹ́mi Táíwò studies philosophy of law, social and political philosophy, Marxism, and African and Africana philosophy. africana.cornell.edu/
Iké Udé, Artist: The work of Nigerian-born Iké Udé explores a world of dualities: photographer/performance artist, artist/spectator, African/postnationalist, mainstream/marginal, individual/everyman and fashion/art. ikeude.com
If you can attend the event in person, congratulations to you, and if you can't the videos will be available on the TED website after the event ends. We cannot wait.
Edwin eats his rice and cabbage. Tweet at him @edgothboy
---