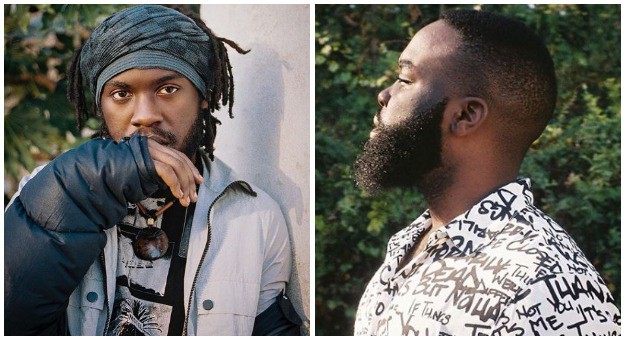 Tay Iwar & Le Mav announce joint EP, 'GOLD'; share new single, "Heat"
The 8-track project drops December 13
After the success of their collaboration of on two tracks off Tay Iwar's debut album, 'Gemini', he and and Le Mav recently announced their band, GOLD, along with a new single, "Golden". The single was a precursor to a long-teased collaborative project between them, which they've now confirmed as an eponymous EP.
In addition to the EP announcement, they've also dropped a second single off the project, "Heat", where they continue to push boundaries. For "Heat", Le Mav taps into the summery vibe of dancehall, with his humming piano synths and steel-pan percussions matching Tay's carefree attitude and occasionally pitched up vocals. "If I see another man tryna be me then I Know I've run clear, no fear/all I want is the cars and the sex and the jewels", Tay sings on the hook, capturing the self-assured and hedonistic outlook of his set.
Pre-add 'GOLD' and stream "Heat" here.
[mc4wp_form id="26074″]
---
Dennis is not an interesting person. Tweet Your Favourite Playboi Carti Songs at him @dennisadepeter
---