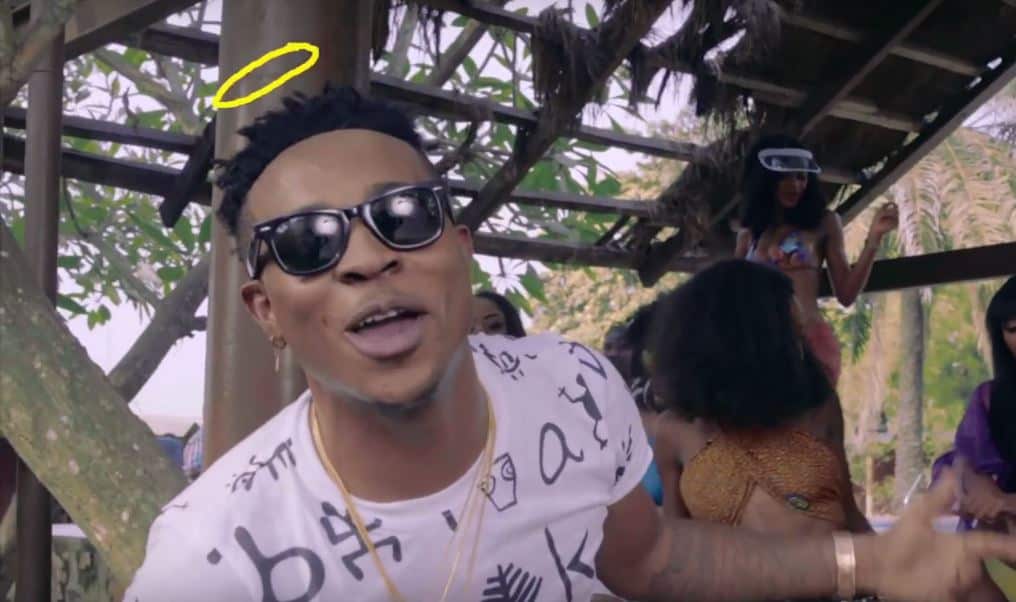 Did Sugarboy Really Jack "Kilamity" From An Upcoming Rapper
We need the facts now
https://www.instagram.com/p/BR30AeBAcbG/?taken-by=wearetsmc
Sugarboy has always been in label mate, Kiss Daniel's shadow. The release of Daniel's album last year however seemed like an opportunity for Sugarboy to take a more frontal position on their label, G-Worlwide. Oddly, instead of the expected trajectory, Sugarboy's latest release has found him embroiled in an ownership controversy with rapper, Barz who claims the song belongs to him.
A lot of the details are still unclear but the shocker is that Barz's label claims Sugarboy jacked a song he had merely been featured on in the pre-recorded version. Barz had featured Sugarboy on "Kilamiti", released last year under The Silent Music Company record label. Luis AMG produced the beat which is a fusion of throbbing Afropop beats and tropical sounds from the Caribbeans. The title was inspired by a slur from 90's reggae classic, "Heads High". The cordial relations between Barz and Sugarboy was enjoyable but didn't live to see the light of day(or camera) as the video was shot without Sugarboy due to unstated reasons.

Earlier in the week however, G-Worldwide released a new single with the same beat, chorus and similar title only with additional verses from Sugarboy and Kiss Daniel with rapper, Barz nowhere to be found.

It's hard to think the G-Worldwide label would release the song without first making sure they had the creative license to. What we know for sure however is that both songs are unmistakably similar and Barz's claim is too glaring to be ignored.
It's also not completely unlikely that The Silent Music Company are just riding the wave of media controversy to promote a relatively unknown artist regardless of the conditions that led to Sugar Boys reclamation of a song he had initially been merely featured on. Still, we can't celebrate people who are lifting songs directly without at least acknowledging the original singer and we expect Sugarboy and his label to do the right thing by coming forward with details of the initial collaboration.

Things just started looking bright for creatives in Nigeria with the reduction in piracy and the last thing we need now is live in doubt about the ingenuity of the kind of music being put out.

Listen to the Sugar Boy's G-Worldwide "Kilamity" here.
Watch Barz's "Kilimati" here.
Featured Image Credit: YouTube/ G-WORLDWIDE TV