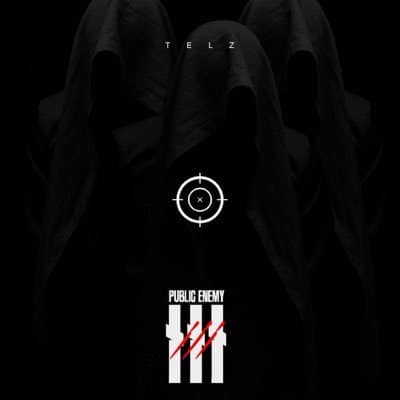 Telz's Public Enemy III is a trap homage to Malcolm X
Resist, Revolution!
One of the recurring themes in the new wave of autocratic Nigerian creators is revolution. It is exemplified by how much of the creation, technical production and post production and distribution is handled by the artists themselves, how little autonomy they are willing to relinquish to the 'system'. And these artists really can't be blamed, the industry has failed them, consumed by greed and nepotism, unwilling to take risks on innovators and content to follow the money where ever it leads. Resistance icons like Fela Anikulapo Kuti have become a touchstone sonically and ideologically for these artists but its refreshing to see multi-genre producer and beatmaker Alli Odunayo (otherwise known as Telz) cast his net wider for inspiration.
His latest instrumental single Public Enemy III is very different from everything he's put out thus far in construction and influence. And trust us Odunayo's influences range wide, from Michael Jackson to Flamenco. He makes a concession to the contemporary wave with Public Enemy III, offering a classic trap beat grounded by heavy 808's peppered by his favored Afrofuturist synth adlibs.
But what really distinguishes Public Enemy is how Odunayo subtly uses samples of a classic Malcolm X speech given in 1965 at the height of the American Civil Rights Movement demanding that people of colour be treated as equal to people of other races. This particular speech is political in an African context because of the eponymous 1992 biopic dedicated to the late civil rights activist. In the film, Nelson Mandela (who appears in the films and was inspired by Malcolm X in his fight against Apartheid) is supposed to deliver the speech but he declines, fearing racial upheavals. So to choose this speech highlights how much more we have to go as people of colour be treated as human.
Throw in the stellar break down at the 1:58 and the subtle, layered narrative Ogundiya is able to create without actually singing a line of music, genius level shit.
Listen to Telz's Public Enemy III here.