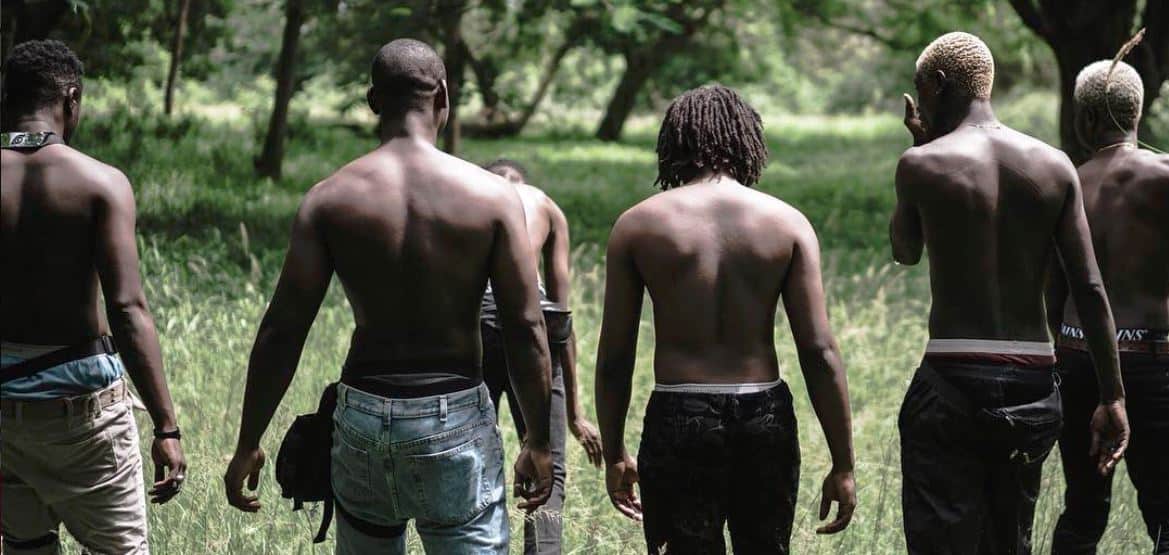 La Meme Gang share new single, "Stone Island" featuring DarkoVibes, RJZ & Kiddblack
A tribute to friendship
Listening to music is always a thrill, but when close friends gather around a deck for a private party, it can be a spiritual experience. Perhaps, this is why La Meme Gang music releases are so appealing and irresistible at concerts. Their latest single, "Stone Island" is a tribute to their jovial relationship and a perfect expression of gratitude to those treasured people we call friends.
Featuring a soulful verse from Darkovibes, a chorus and a verse each from RJZ & Kiddblack, the La Meme Gang sing and rap over the soothing bed of synths and auto-tuned vocal samples Eargasm produces. While Darkovibes' somber vocals, blending English and GA has a tear-to-the-eye tenderness, RJZ's verse extends the mushy sentiments to threaten anyone who opposes his friends. "Stone Island" closes with a final verse from Kiddblack. And even his macho baritone can't hide the warmth and passion from his lyrics; "Go the Same Way for Lukey/ Love Y'all Truly/ Probably Won't Even be Here if You Didn't Come Scope me off the Floor Every time I Ever Needed Your Help".
The music video for "Stone Island" is a collage of clips recorded while the gang were together. You can watch it below.
Featured Image Credits: Instagram/lamemegram

---
You are meeting Debola at a strange time in his life. He wandered into a dream and lost his way back. Tweet at him @debola_abimbolu
---