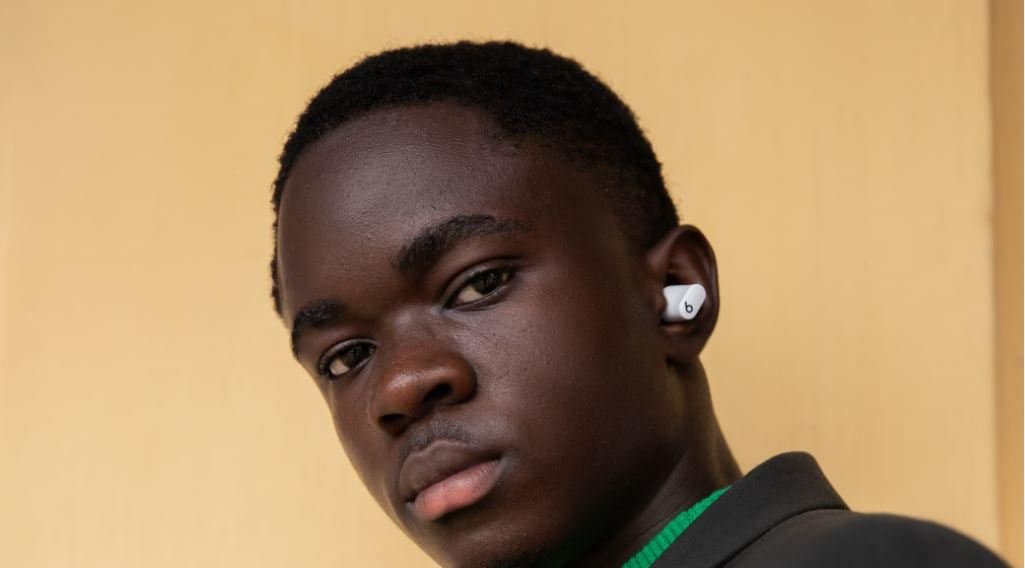 Sounds From This Side: Asakaa Drill
Featuring Yaw Tog and the Life Living Records crew
Over the past decade, the soundscapes from Africa have continued to enjoy increasing momentum. Africa to the world has become a popular rallying cry by the continent's best talents whose works have been amplified on the global stage in almost every mother tongue imaginable.
Right on our very doorsteps, we continue to witness the birth, adoption and evolution of the continent's hottest emerging sounds which continue to penetrate our global tastes in a post-digital world. From Johannesburg in the South to West Africa's most exciting cities of Kumasi and Agege.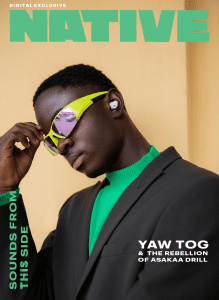 Fulfilling our mission of championing the sounds of tomorrow: today, the NATIVE's August Digital cover story outlines the rise and rise of Drill music being made in Ghana, specifically out of Kumasi. Across the continent, more and more ambitious young rappers have been adopting the sonic ticks of the Rap subgenre, none more visible than the formidable sect from the capital city of the Ashanti region. Spearheaded by teen breakout star Yaw Tog and the expansive Life Living crew, Kumasi Drill has captured the hearts of its immediate listeners while traveling beyond local borders. The present is bright, but the future is much, much brighter for Kumasi Drill. Here's the story of one of the most thrilling sounds in Urban African music.
Full Credits:
Editor-In-Chief: Seni Saraki 
Managing Editor: Tami Makinde
Lead Editor: Damilola Animashaun
Writer: Sarah Osei 
Creative Assistant: Ada Nwakor
Editorial Assistant: Wonu Osikoya
Editorial Interns: Mooreoluwa Wright, Nwanneamaka Igwe, Bolakale Ogboye
Photographer: Fiifi Abban 
Creative Producer: Ekow Barnes 
Production Manager: Prince Suasie
Stylist: Shadrach Stone 
Co- Stylist:  Emmanuel Affedzie 
Designers: Studio Kojokusi, GHANA TO THE WORLD
Hair/MUA: Judah Odei 
Director:  Maxwell Adjavon
DOP:  Kwesi Botchway 
Co-DOP: Kofï Sarpong 
Edit: Kwesi Botchway 
Colour: Fiifi Asiamah Kusi 
Check out our world map and read the cover story here.
Image credits: Fifi Abban