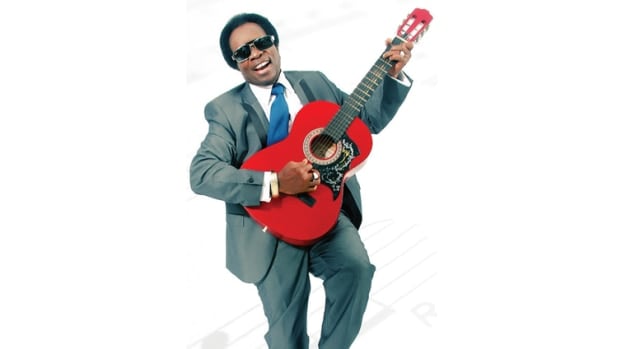 Sir Victor Uwaifo Crowned Unesco's Living Human Treasure
A living legend gets recognized
Sir Victor Uwaifo has done a lot of things right. In college, he was the best graduating student, with a major in the art of sculpture. Picking an interest in strumming the Guitar at the age of 12, Sir Victor grew from being a child prodigy into lord and master at age 75. Even if his fingers get hurt, its no worry cause Sir Victor Uwaifo can play the Guitar with both his tongue and feet. Beyond that wonder, Sir Victor Uwaifo has even encountered a mermaid at the beach. He is also an inventor —Sir Victor Uwaifo developed the Akwete rhythm sound, launched a beat called shadow and a dance of the same name.
Sir Victor Uwaifo made history in Nigeria when he won the first Golden record for his song "Joromi" in 1966. The song itself has a Legendary status of it's own. He was also the first to be given a National Honour in Nigeria thirty one years ago, hence how he got the title "Sir". Sir Victor Uwaifo is listed in the Groove Dictionary of Music and Musicians. Considering all the skills he has at the tip of his fingers, Sir Victor Uwaifo is sometimes regarded as a Jack of all trades. And henceforth, Sir Victor Uwaifo will go by the moniker of a "Living Human Treasure".
To be a "Living Human Treasure" is to be an invaluable gem. Nothing could possibly equate to the thing's worth(or "his worth" when you think of Sir Victor Uwaifo, a living Legend).
For this reason he's been venerated by UNESCO (United Nations Educational Scientific and Cultural Organisation) as one who posses to a very high degree the knowledge and skills required for performing or re-creating specific elements of the intangible cultural heritage". In three words, a "Living human treasure".
To congratulate him, the Governor of his home state, Edo, Governor Godwin Obaseki, made a post to him on Twitter, as a man who has enormously improved on the benin-edo culture.
I congratulate @SirVictorUwaifo over his induction as one of @UNESCO's Human Living Treasure Legends. pic.twitter.com/nIhdBg721L

— Godwin Obaseki (GGO) (@GovernorObaseki) June 20, 2017
Overtime, there are many things that gradually wear out from culture, some of our inherent values are not preserved, the knowledge about a lot of things are forgotten. And man has overtime tried to document some but not all. Sir Victor Uwaifo is a man filled with rare gem, with wisdom of many many years apart.
Feature Image Credit: Victor Uwaifo Music Cover Art