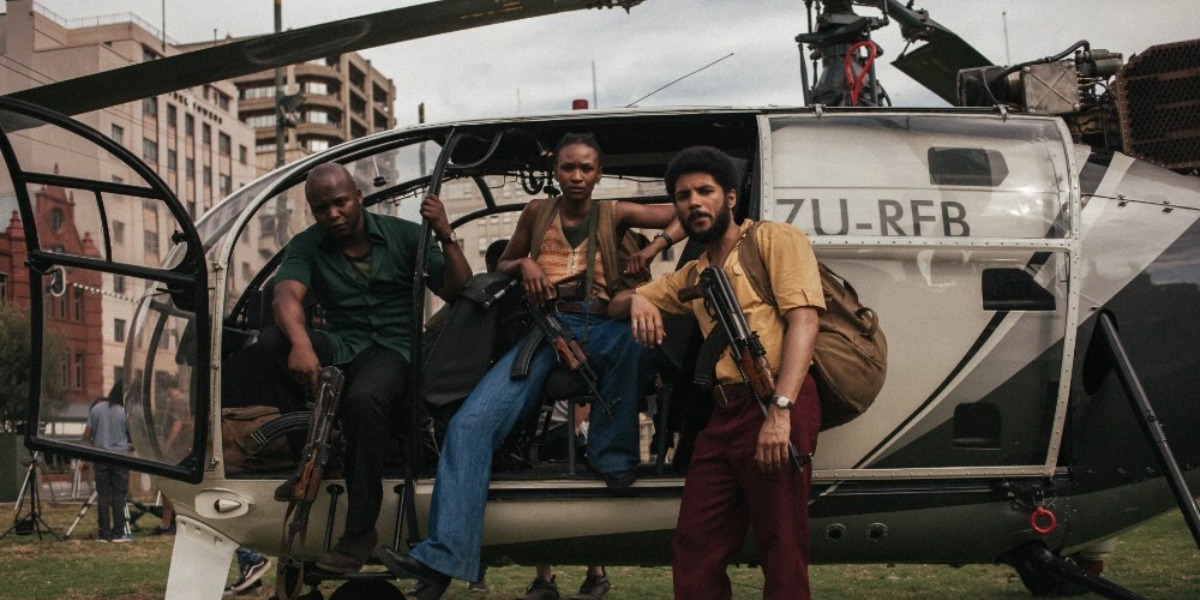 'Silverton Siege,' a film about South African freedom fighters is coming to Netflix
Mark you calendars; April 27th
As more months go by, and life returns back to normal, following the seismic changes of the COVID-19 pandemic, it has begun even harder to grasp the attention of viewers in an ever saturated industry. With more streaming platforms such as ShowMax and Amazon Studios now in the mix, we now have a large slew of African-focused entertainment at our fingertips.
Next month, following Netflix's release of the first-ever African reality TV show, 'Young, Famous & African,' the streaming giant will now be bringing a political drama titled 'Silverton Siege,' which brings to life the events that took place on January 25 in 1980, when a trio of South African freedom fighters took a bank hostage, inspiring a movement that would lead to Nelson Mandela's release from prison.
View this post on Instagram
The Mandla Walter Dube-directed film 'Silverton Siege' is set to be released on April 27, South Africa's Freedom Day, a day that commemorates the first post-apartheid election in the country. The trailer which was shared earlier today showcases the star-studded cast including Thabo Rametsi, Noxolo Dlamini, Stefan Erasmus and Arnold Vasloo and is based on a screenplay written by Sabelo Mgidi.
As gleaned from the trailer, the three freedom fighters are escaping the police after a freedom strike gone wrong, so they take refuge in a bank which they eventually keep under hostage. All three freedom fighters know that leaving that bank would result in one of the two things – prison or death, so they plan to negotiate for a life that is worth everything. It is then that they demand for the immediate release of Nelson Mandela. 
Watch the trailer for 'Silverton Siege' here.