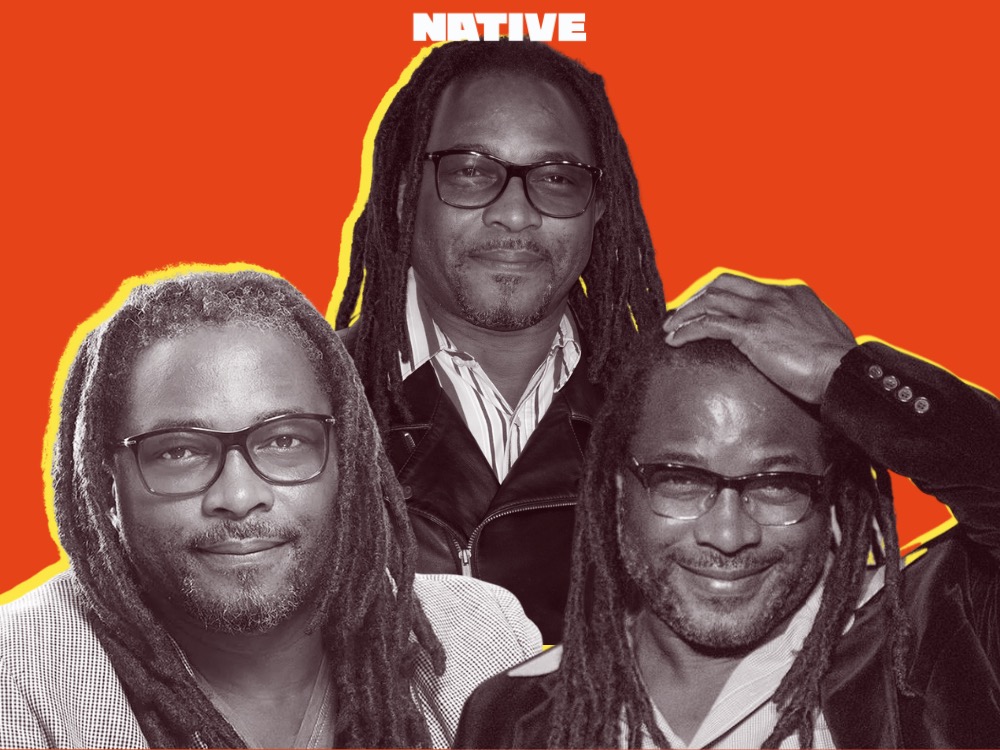 In Celebration Of Biyi Bandele, A Master of Storytelling
A fine storyteller whose humanity enriched his wide-ranging works
Biyi Bandele, a director, filmmaker and master of storytelling, has passed away Though his death was announced late yesterday in a statement signed by his daughter Temi Bandele, it sent shockwaves around the entire entertainment industry. He was only 54 years old at the time of his passing.
View this post on Instagram
Best known for his gigantic contributions to the worlds of film, TV, theatre and literature, he often combined their shared quality of story into powerful and honest presentation. Bandele was deeply engaged with the several cultures of Nigeria, adapting classic books from the Professors Wole Soyinka and Chinua Achebe to the stage. He still had this ethos permeating his lesser known works, even though, in truth, it took a little while for Nigeria to get familiar with his brilliance. 
However, the 2007 book 'Burma Boy' was the ice-breaker for Bandele. He had produced plays and the books 'The Man Who Came in from the Back of Beyond', 'The Sympathetic Undertaker', and 'The Street' between 1991 and 1999, but the fourth made a consequential shift to the scene of Nigerian literature. It is enmeshed in the autobiographical experience of his father's time in Burma, fighting for Britain during the second World War. That level of closeness inspired his journalistic, poetic take on the well-covered subject, opting instead to reflect the humanness of his characters, especially the central protagonist, who had lied about his age so he could get conscripted. 
Along with Chimamanda Ngozi Adichie's (CNA) 'Half of a Yellow Sun,' the book helped broaden an entire generation's sense of history. It seemed written in the stars when he directed the movie adaptation of the CNA classic, introducing to Nollywood for the first time, the merits of having a metropolitan outlook, especially in regards to scenic details and the expansive nature of the research, which granted the actors clarity in their conversations. While the movie had its critics, the greater word was of its undoubtable brilliance, of its warmth and professionalism–even from behind the scenes, Bandele's fine hand was delicately obvious. 
The southern town of Kafanchan, Kaduna, was the birthplace of Biyi Bandele-Thomas. His father Solomon Bandele-Thomas was a veteran in the Burma Campaign of the World War II, and it was expected that a young Biyi would have been regaled of stories of the political wide, the green mass of national affiliations and their mud-stain of their proximity to the earth. As early as 14, he had already won a short story competition. After studying drama at Obafemi Awolowo University, Ile-Ife, he moved to London three years later, having won prizes like the International Student Playscript Competition and the British Council Lagos Award. 
After his first commission by the Royal Court Theatre, London became the late Bandele's residence in the nineties and from there he produced his literary-focused works. However, after his work on HOAYS whose excellent casting placed Nigerian actors like Genevieve Nnaji and OC Ukeje with their international contemporaries like Chinwetel Ejiofor and Thandiwe Newton, Bandele's influence on the Nigerian film scene came under more spotlight. From then on, he effortlessly juggled his way between several facets of the creative industry, all through with the warmth of his personality. 
Looking past the brutal immediacy of the death of one so vibrant, many of Bandele's close friends and associates have beautifully remembered him through his most beloved medium: words. The tributes have been rife on social media, and this tribute by his friend and fellow author Kola Tubosun is especially poignant. The poet Dami Ajayi describes him as "an accomplished multi-hyphenate" and Adesua Etomi-Wellington says, "he was so kind to me". Other notable media personalities like Silverbird's Ben Murray-Bruce and Beverly Naya have paid beautiful tribute to his memory, and the gigantic space he leaves behind in the world. 
Needless to say, we'll always have the quality of his creations to remind us of his productive and selfless years. For the many young filmmakers and actors who've benefited from his glittering humanity, he leaves a long trail of typically astounding work. For the audience, they construct an enviable pillar of contemporary Nollywood in regards to quality and range. In 2015, the romantic drama 'Fifty' was screened at the London Film Festival which was themed 'Year of the Strong Woman'. Following the lives of four women, it wields a closely controlled lens in extracting their private lives from the collective story of wading through personal challenges in contemporary Lagos. Reviews praised the film's unabashedly honest outlook, reflecting sexual themes flagrantly and with none of the outdated secrecy that's rife in Nollywood. With cameos from the likes of King Sunny Ade, Femi Kuti, and Nneka, the film was soundtracked befittingly with rootsy intent. 
He also directed the third season of 'Shuga,' introducing his signature touch to a series that's assumed classic status as heralder of the new stories Nigerians were telling. The overall landscape was naturally allied with his perspective on storytelling, so it was only expected how beautifully he delivered. 
Earlier this year, he enjoyed massive acclaim for his directorial output on 'Blood Sisters,' the much-anticipated film which was Nigeria's first Netflix Original series. In an interview with The Cable, he revealed that the CEO of Ebonylife (which had produced 'Fifty') Mo Abudu phoned him to ask his availability for another project. For this, he returned to Nigeria in 2020, but at the last minute his longtime collaborator pitched him the 'Blood Sisters' idea. "They'd already cast," he said. "Usually, I'd be involved in every aspect – writing the screenplay, casting – I'd be involved in everything. Now I could just go into this and test my skills as a filmmaker. It was an adventure. I just dived into it. I took a chance and it was really fun." 
As he said in the interview, Bandele's directing was very influential in getting the actors to embody their roles. "When I'm working with an actor on a story," he said, "I bring a combination of experiences I've had in life, my knowledge of movies and writing, and how to move an audience. Then, I apply to what I'm doing. It involved a lot of conversations with my actors." Earlier this year, The NATIVE highlighted the value of criticism to Nollywood generally, and particularly in the turnaround of Ebony Life's acclaim, going from the lacklustre 'Chief Daddy 2' to 'Blood Sisters,' which was received more positively and artistically, pushed the envelope of the country's filmmaking in a less-obvious but aesthetically-pleasing direction. 
Barely a week ago saw the announcement of Bandele's final project, unknown to many at the time: a movie adaptation of Soyinka's 1975 classic play 'Death & The King's Horseman' would hit Netflix as 'Elesin Oba, The King's Horseman'. Its worldwide premier at the Toronto International Film Festival would come on September 10th. In a conference statement, Ms. Abudu highlighted the film's vision of staying "close to the original work" and that "its interweaving of European and Yoruba ideals to depict themes of cultural responsibility has never been more important than now." 
The death of Biyi Bandele surely leaves an impossible pain in the hearts of the many who knew him. For admirers of his work, it's a painful exit from an artist who was still growing into his creative process, finding new and myriad ways to reflect his in-born creativity. For now, no words describe him as fittingly as those penned by his daughter, describing him as "a prodigiously talented writer and film-maker, as well as a loyal friend and beloved father. He was a storyteller to his bones, with an unblinking perspective, singular voice and wisdom which spoke boldly through all of his art, in poetry, novels, plays and on screen. He told stories which made a profound impact and inspired many all over the world." 
Featured image credits/NATIVE
---