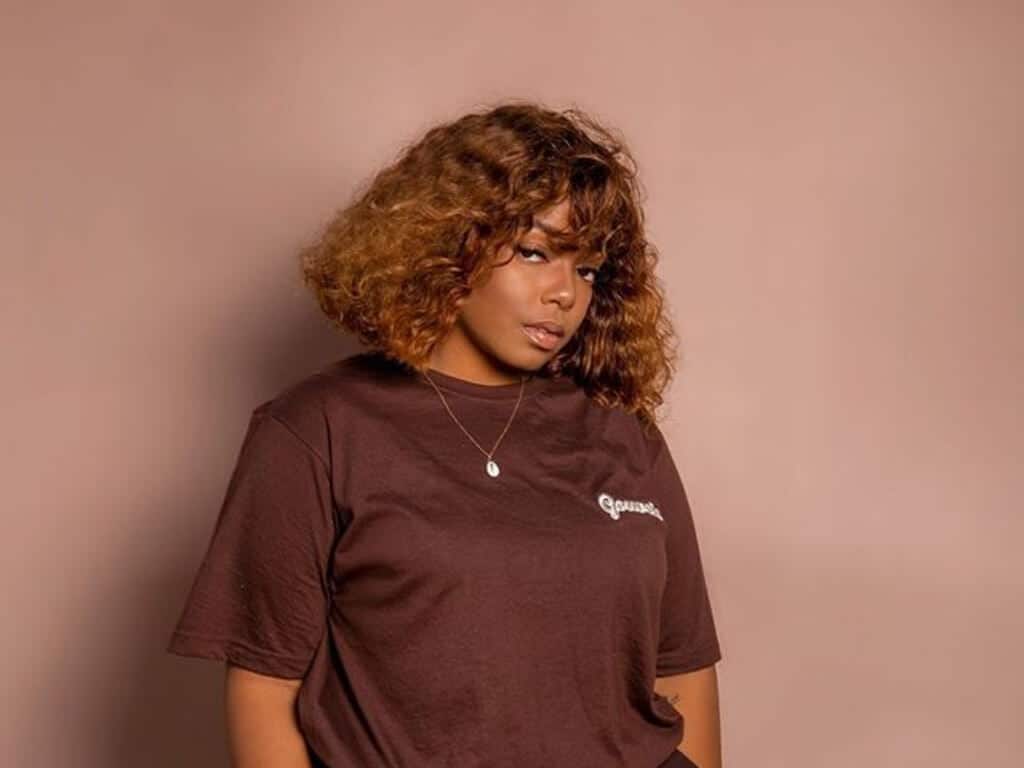 A 1-Listen Review of Shekhinah's sophomore LP 'Trouble in Paradise'
A 12-track project exploring the complexities of romantic love
Back in 2017, Pop/R&B vocalist, Shekhinah released her debut LP 'Rose Gold', a 12-track album that found the singer showcasing her effortlessly gorgeous voice and earmarked her as one of the leading lights of modern R&B on the continent. Since then, she's put her home city, Durban, on the map while bagging awards for Album of the Year, Best Newcomer, and Best Female Artist at the South African Music Awards with an effortless candour.
For most of the past few years, the singer has been on the down-low. After taking a 4-year hiatus from releasing any solo music, last year she released the Bey-T assisted standout "Fixate", a memorable number about love and commitment over delectable keys. Months later, she followed this up with the sweet-sounding single "Tides", all released in anticipation of her sophomore LP 'Trouble in Paradise' which was initially slated for release at the end of last year.
Friday the 7th ❤️🥂 pic.twitter.com/N1stMiXmHy

— SHEKHINAH (@shekhinahd) May 5, 2021
Today, the SA singer's long-anticipated album 'Love in Paradise' is finally here. Four years after her debut run, Shekhinah continues to show her silky timeless vocals which are meticulously paired with wistful, familiar soft-sounding production that will have you humming after just one listen. Speaking about the album, Shekhinah shares that "Every song was like therapy to me" and truly the music takes listeners on an experience, traversing different moods, emotions, and feelings. This is an artist who has fully stepped into her star power.
In the usual 1-listen review fashion, all reactions are in real-time while the music plays. No pauses, rewinds, fast-forwards or skips.
Tides
This is one of the album's pre-released singles so I already know what to expect but it is a very potent introduction for a project titled 'Trouble in Paradise'. She's singing about wading in the dangerous tides of an uncertain relationship that's got her drowning. Sounds a bit like me when I'm swearing off my latest beau of the week. Her vocals are absolutely insane and this R&B/Hip-Hop type beat is giving me life. Shekhinah is sorely underestimated, I need y'all to run her her flowers.
Not Safe (Intro)
Ah, the famous cassette tape opening. You just know this is about to be really good. I find it interesting that the intro comes right after the pre-released single. I wonder what the motivation behind that is. Glittering keys, a glassy guitar, and that signature sweet-sounding vocals, this is Shekhinah's beat. I don't want to love anyone the way Shekhinah loves her muse because her voice is heartbroken and tinged with regret.
Miserable
Only fair that this aptly titled single comes right after that intro. Very rhythmic bouncy introduction but the song itself is very mellow and introspective. If you're nursing a broken heart, I would hit skip on this one. The lyrics are too poignant and relatable that it's sure to bring up fraught memories of your own romantic shituations. Shekhinah be deep in her bag when it comes to these anti-love anthems. Queen of heartbreak.
Fixate ft. Bey-T
This is one of my favourite songs on the whole album. I've probably played it about a million times since it was released last year because it's an insane record and it deserves all the love it's getting. This is probably because my views of love are so skewed because why am I relating to every single lyric on this song? I particularly love that Fresh Meat alum Bey-T is on this number because it just makes it all the more special. I think we are all made for love and softness and this song exemplifies that.
Questions
"What happens if you drop my heart and we just can't put it back?" This is the question that Shekhinah ponders on this warm, charming acoustic track as she tries to make sense of her feelings for a crush. The thought of opening up your heart to someone new is extremely daunting and it's no wonder that there's a whole number dedicated to asking the tough and necessary questions we have to ask in romantic situations.
Fall Apart ft. Luke Goliath
The answer to Shekhinah's earlier questions about love are all answered on the next single "Fall Apart". Here, she's accepting that she's come undone by this love and embracing all the complexities of this all-encompassing love and its ensuing heartbreak. This is a classic pop record and Shekhinah murders it so effortlessly. Who else can make heartbreak sound like a catchy track that makes you want to dance and do the electric slide? Shekhinah is your girl.
Pick Up ft. Una Rams
Okay, at this point I think the songs are getting a bit too predictable. Not that this isn't a great song in its own right but at this point in the project, I already know she's heartbroken and questioning everything around her. But did we need another number pining for an undeserving lover's attention? Maybe it's just me being over love and its unstable promises but, please girl, let's have another "Fixate"-type number at this point. Killer vocals though.
Insecure
Any song called "Insecure" is going to dig deep into the frustrating parts of our psyches and provide introspective and pensive lyrics about this thing called life and Shekhinah's iteration is no different in this regard. She admits that making money and becoming successful didn't make her happy because she's still craving all the things she wanted before the fame. Shekhinah really gets personal about the effects of being thrust into viral prominence when you're still working on loving all parts of yourself.
Diamonds Do (Interlude)
At this point, Shekhinah is done with this undeserving lover. She's back on her shit and telling them that she's got better things to do than being hung up over this person. Right now, she's demanding to be paid in diamonds and I just have to stan at this point. I mean if you can't get love, you might as well be covered in VVS diamonds. Word to Madonna.
Wedding Song
I think I definitely preferred the first half of the album because it's starting to drag on now, even though there aren't that many songs on the project. How did we go from asking for diamonds to right back at square one with the pining? However, one thing's clear and it's that Shekinah's propensity for love is overflowing. It's clear that her Christian faith is the foundation of her love for others around her as she sees her love as possessing healing qualities. It's hard not to believe that she's got the magic touch with a voice this smooth sounding. Even I'm convinced that I want to be showered with her love. Yikes. I need some fresh air.
I Love It Here
It's hard not to feel like Shekhinah is giving us snapshots into her private life with intimate numbers such as this one. She's literally recounting an experience shared with a lover from childhood where they grew up in the same hometown or drinking their parent's wine on vacation. I almost feel like I'm prying into her life. There's something innocent about their love and it's clear that she's in too deep to find her way out now.
Beautiful
This is such a beautiful song to round up a nearly perfect compilation of songs. When she sings "I made peace with the way God made me", you can clearly hear it in her voice that she's done a lot of growth within the project's 12 tracks finding solace in the fact that she's divinely blessed. It's easy to feel broken by romantic love and the prospect that you are less because someone chooses not to see your greatness but Shekhinah reminds listeners that they are all they truly need with God by their side and as she says "True love lives in you".
Final thoughts.
Each word on 'Trouble in Paradise' carries with it an immense sense of emotional depth that can only be due to the growth that Shekhinah has gone through in the last four years since she released her debut LP 'Rose Gold'. It's this new sense of confidence in herself and her abilities that guides her for most of the project as she tracks loves ebbs and flows with razor-sharp precision.
It's clear that her deep understanding of her own psyche results in music that's equal parts fiery and equal parts reflective so that listeners are able to visit 'Trouble in Paradise' for a good time but also for some much-needed reflection on their past romantic trysts. Shekhinah sounds like a trusted friend, someone who's played the game so you don't have to get your hands dirty but rather than be resigned by what's she had to face, she offers counsel and solace for anyone willing to listen to her voice. At the end of the project, there's some form of catharsis. She's realised the power that she possesses and turns inwards to find ways to navigate life, all while imploring listeners to do the same. 'Trouble in Paradise' is beautiful, emotionally layered and a welcome return for one of South Africa's most formidable vocalists.
Hit play on 'Trouble in Paradise' below.
Featured image credits/Shekhinah
---