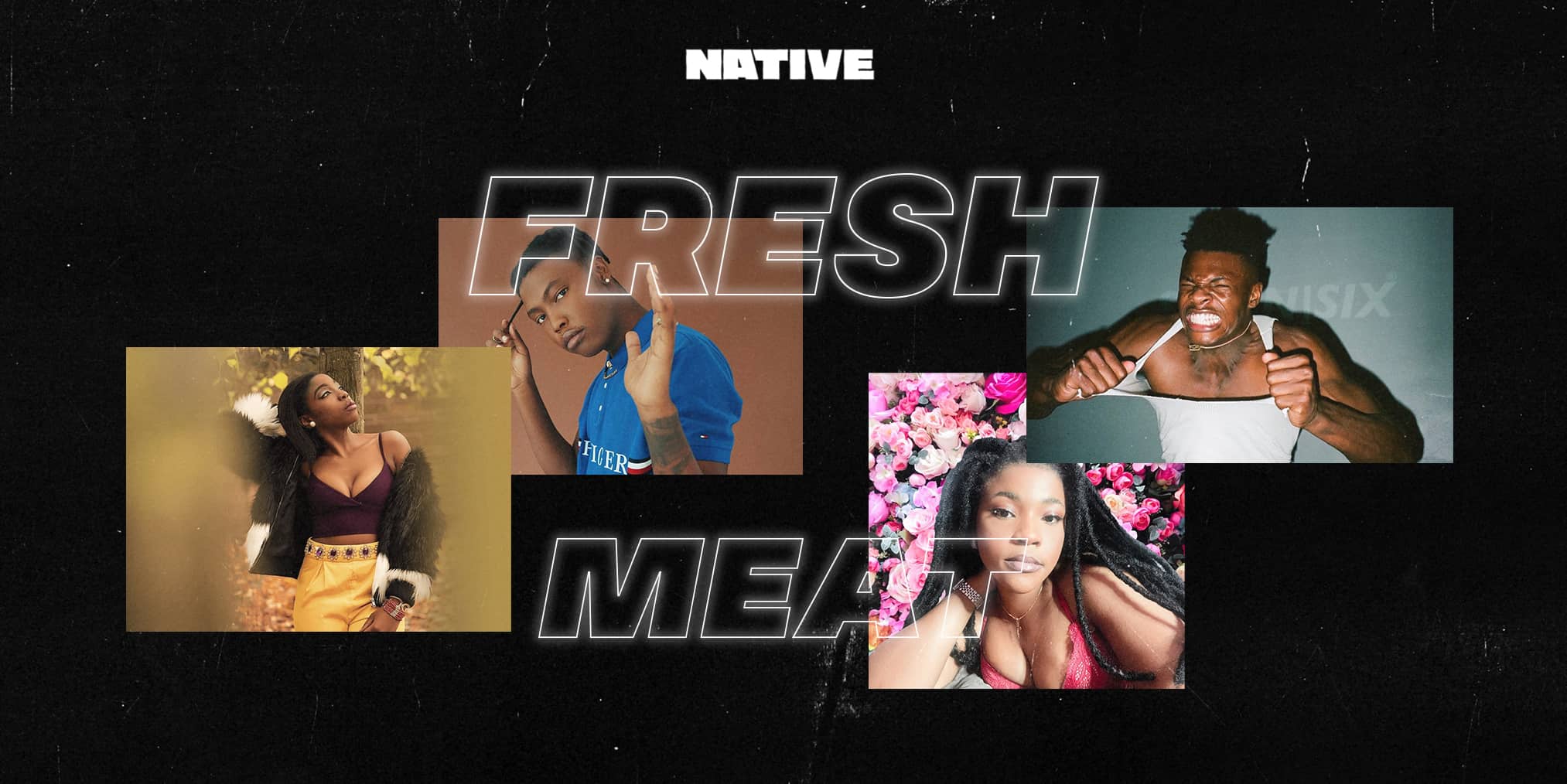 Fresh Meat: Best New Artists of the Month (July)
Featuring Nissi, JELEEL!, Ilaye, SGawd & more
Staying true to our mission reshape the face of African popular culture, The NATIVE team curates a monthly list to spotlight the best and most exciting new artists on the continent. Some of these artists have dropped songs to some regional acclaim, while others are brand new on the block, working towards their first big break. Tune in to what's next. Click here for June's Fresh Meat. 
---
Amidst the extremely troublesome year 2020 has been for everyone all over the world, the NATIVE team has collectively found solace in searching for fresh talent from all over the continent with this monthly column. We're pleased to be witnessing a steady incline for some members of our Fresh Meat list, such as Omah Lay who recently got named as the inaugural face of Apple Music's latest program, Africa Rising or WhoIsAkin, who was also named as Apple Music's favourite new artist of the month.
In a post-digital world where nearly everything is on-demand, streaming is now the primary means of music consumption, eclipsing physical forms of distribution and outpacing digital sales by several miles. This is what has led to the paradigm shift we're witnessing today with young artists, who no longer have to worry about creating commercially viable songs for execs' approval, as their audience will find them as long as the music exists on the world wide web.
For this month's edition of Fresh Meat, we're dedicating the list to the girls, following a tough month for black women all over the world. Watching how the world reacts to the pain of black women has been disheartening, however, it's amazing to see them thriving regardless. The rap girls from every corner of the globe are having their moment, from Megan Thee Stallion getting a number 1 hit to Saweetie and Flo Milli storming the scene and getting their well-deserved flowers.
Back home where the hip-hop scene is still taking shape itself, the young ladies with the bars have the advantage of proving that they're worth their salt right alongside male counterparts. From the streets of Nairobi where Bey-T continues to flourish to the hilly landscape of Abuja, home to SGaWD, the girls are spitting straight fire, holding it down for women all over the continent.
Here's a list of the best new artists from July.
Dee Koala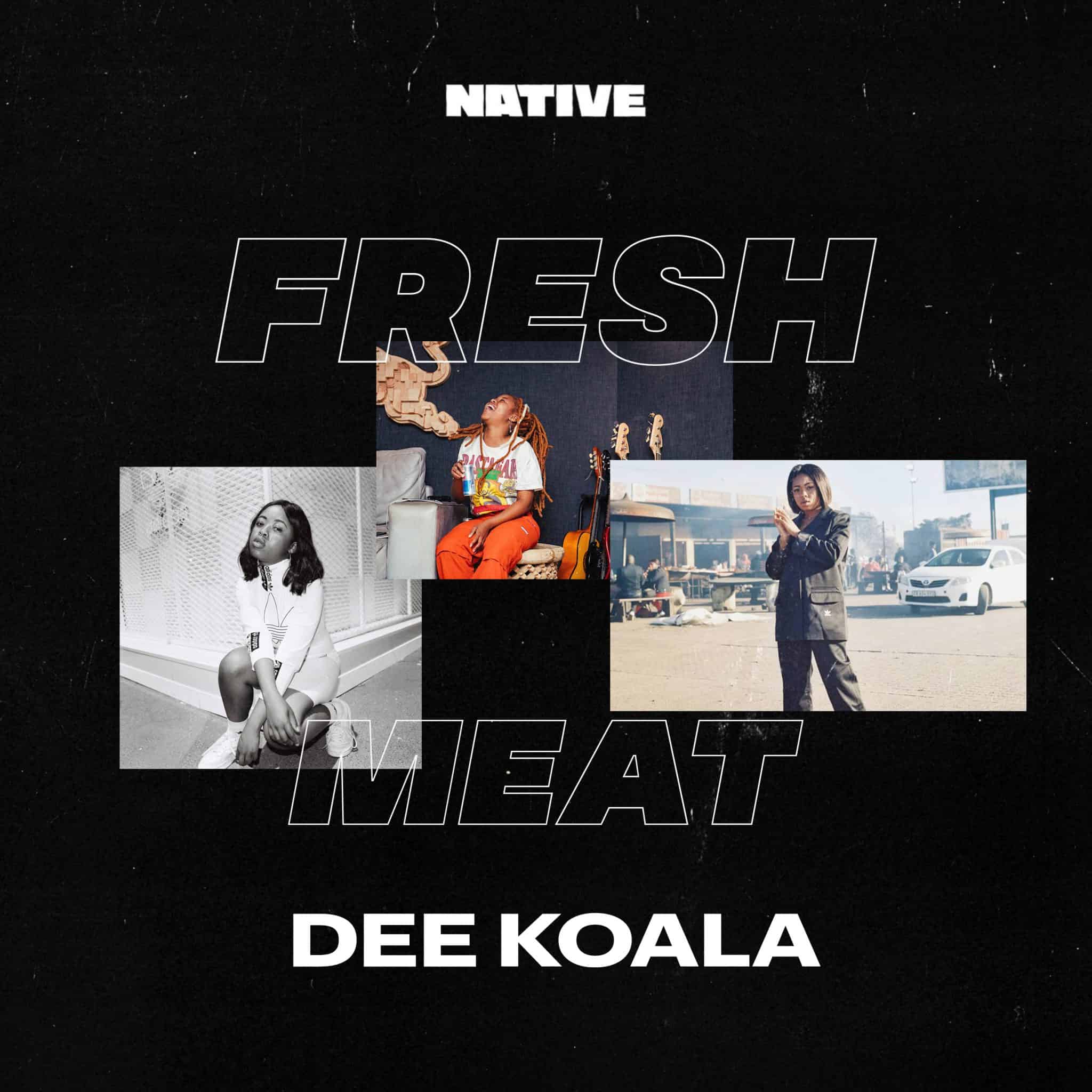 Like a Koala clings onto trees, so Dee Koala is holding onto her dream of building the Cape Town music empire. Co-signed by prominent South African rapper, Riky Rick, who brought her onto the stage at the 2018 Major League Gardens, Dee Koala is a confident, witty and highly skilled rapper hailing from Khayelitsha, Cape Town. And as her debut project will tell you, Dee Koala is doing it '4 The Khaltsha' (Khaltsha is a contraction of Khayelitsha). "I'm just representing Khali" she announces on her "Friday Freestyle", letting us know from early one that her township is the most important piece of her.
'4 The Khaltsha' kicks off with Koala's career-defining hit, "Whuzet?" (local slang for "what's up"). As she rages over the gritty beat, Dee Koala's fast-paced bars and versatile flows shuttle between English and isiXhosa, an authentic style of rapping which sets her apart from all her peers. Starting her career in English in 2016, the 2018 "Whuzet?" was the first time Dee Koala ventured into vernacular rap, and its success proved to her what she's always known: you don't get anywhere by being everybody else, just be yourself.
Just two years since "Whuzet?", with collaborations with vets such as Moonchild Sanelly and an inclusion on an Africa Unite compilation record with Riky Rick and DJ Maphorisa, Dee Koala is one of Cape Town's most talked about stars. Known for its Jazz and Electronic festivals, Cape Town's hip-hop scene – which thrives in response to the hardship felt by some of the poorest population in South Africa such as in Gugulethu and Khayelitsha – is held up by the youngsters, with Johannesburg being the go-to destination for artists who want to make it in South Africa. Not Dee Koala though, she's staying put and carrying her city on her back as she climbs the mountain of success.
Her latest hit single, "Sel'iwash Yodwa" – which also appeared on the 2019 project – is currently doing the numbers and setting the Koala and her Town up for SA domination. Over the moody production, Dee Koala unabashedly discuss her struggles growing up, opening up with the spit-along confession "men I've been broke, I was selling dope// men I been broke, but I ain't do no coke". Humour, authenticity and an unapologetic mantra are what Dee Koala channels from her inspirations Sho Madjozi, Riky Rick, Kendrick Lamar, Rhapsody but most importantly, herself.
JELEEL!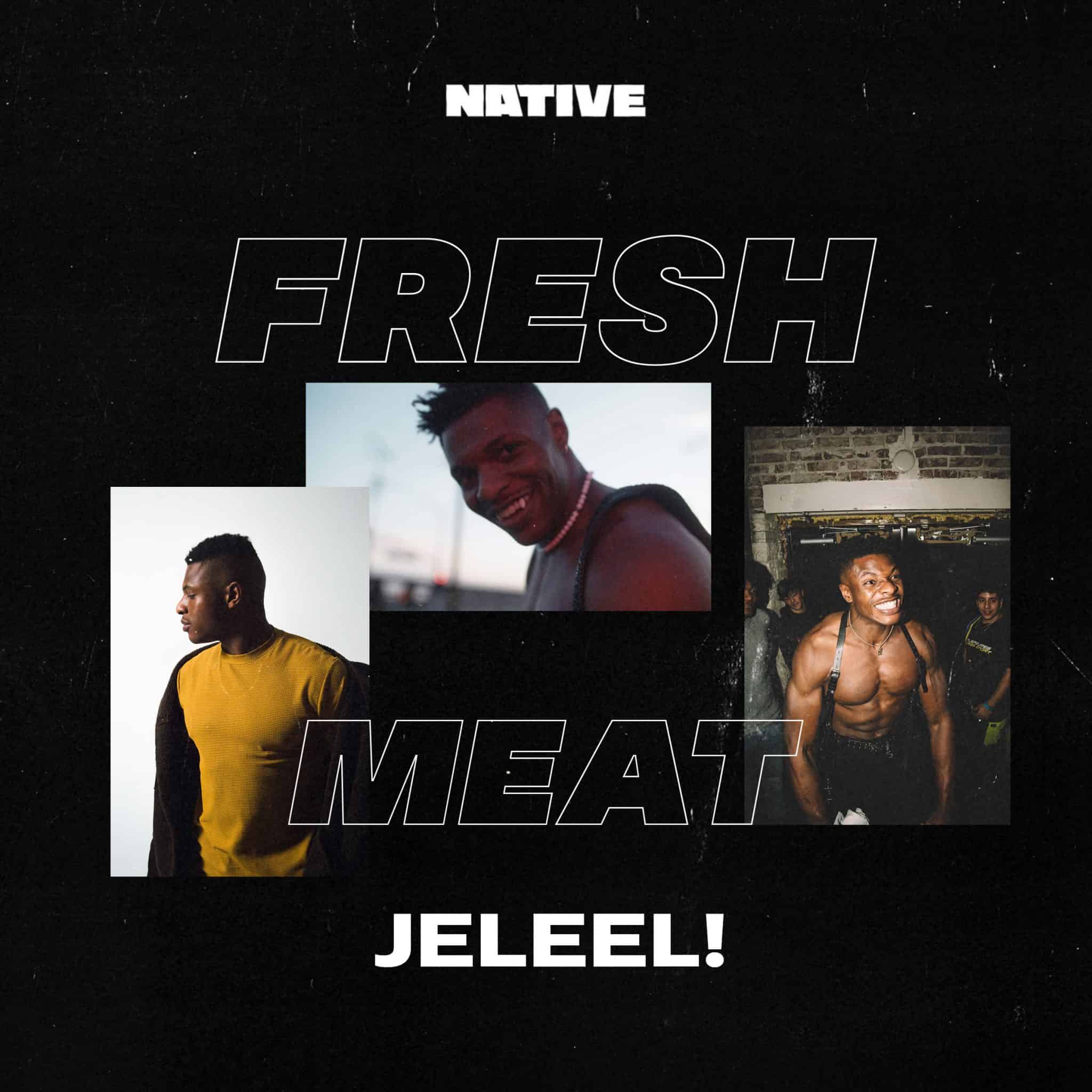 The capitalised alphabets and exclamation mark in JELEEL!'s name gives you a good sense of his bolshy nature. Watching him rip his shirt over a dozen times on his Instagram feed and doing backflips while raging with fans, the way he's chosen to stylise his name seems perfectly suited. All it takes is one look at his hulking physique and you're convinced that though you may have seen energetic performers in the past, you've never seen anything like JELEEL! 
The American-raised Nigerian artist recently released his new EP, 'Generation Z', where he channels his unorthodox brand of hip-hop at racist American institutions and his naysayers. He was already pushing the boundaries of hip-hop with his auto-tuned rockstar voice, but his new EP combines influences from hip-hop, reggae and dancehall. By enlisting Prettyboy DO as the only guest feature on the 6-track EP, he makes the world feel smaller and illustrates how black music is interconnected as they pair up as brothers in arms to battle opposition; "In the fight Imma ride with a sinner/ One more time for the time they killed us". 
Because 'Generation Z' was released during the height of the riots and protests against racism and police brutality sparked by the murder of George Floyd in America, JELEEL!'s war-ready temper felt urgent and provided anthemic songs like "Red Light!". Nonetheless, he also sought escape from the politicking through sex and partying. He showed he can be expansive yet intimate on the Prettyboy DO assisted "Sinner!" and, dutty wine-worthy and slick on "Sex!".
Bey- T
Kenyan-Eritrean rapper and singer, Bey-T has been putting her country on the map since her involvement in Mr. Eazi's music programme, emPawa Africa two years ago. The 20-year old artist has been making music for over three years, however, her debut project 'Concept: Vol. 1'  serves as the most definitive and well-rounded introduction to the world of the talented rapper and singer.
The project's opener "Intro (Hero)" is a self-assured tale of rising through travails, as Bey-T acknowledges that the long journey it took for her to reach this monumental milestone – her debut album. From the very first moments of the project, we see the workings of an artist determined to prove something through her silky vocals, jazzy production, and lyrical chops. 
"Light" is a deeply introspective and pious number, as Bey-T narrates the difficult tales of her childhood ("Bite your tongue too hard and you know to the system you're a slave") which have become less of a burden as she's entered adulthood because she had God on her side ("I called on His might/Got rid of every fright"). It's clear that Bey-T's faith is very important to her as spiritual inflections course through the project's best moments; whether it's reveling in the peace of mind that comes with being under His care on "Jaded" or addressing those who are sleeping on His truth on "8:59", her Christian faith is a bedrock on which her artistry draws its inspiration. 
Having found her footing in music through her years as a poet, Bey-T's music is also deeply poetic and detailed. Despite this, she still moments where she's able to let go and truly have fun and those are the moments she truly shines. One of such songs is the lively "Fly" where she raps: "Shades dripping from the eye, only time I cry/J's popping bottles man we litty on a Thursday" showing that she can be serious but she's got a playful side to her. This fun side shows up again when she links up with Namibian rapper, Lioness on "Element" with their strong synergy and star power immediately making the song an instantly memorable one. They trade confident bars about making their haters eat dust as they raise a scathing middle finger to those who don't recognise their star power. 
Bey-T demands that you "pay attention when [she] pulls up" and from what we've heard on 'Concept: Vol.1', it's going to be harder to not give this talented rapper her due credit. We've been saying for the longest that the women in rap are making a resurgence so it's time to buckle up and get on board as Bey-T joins the ranks of MCs ready to bring a fun, new take to the genre.
Cheque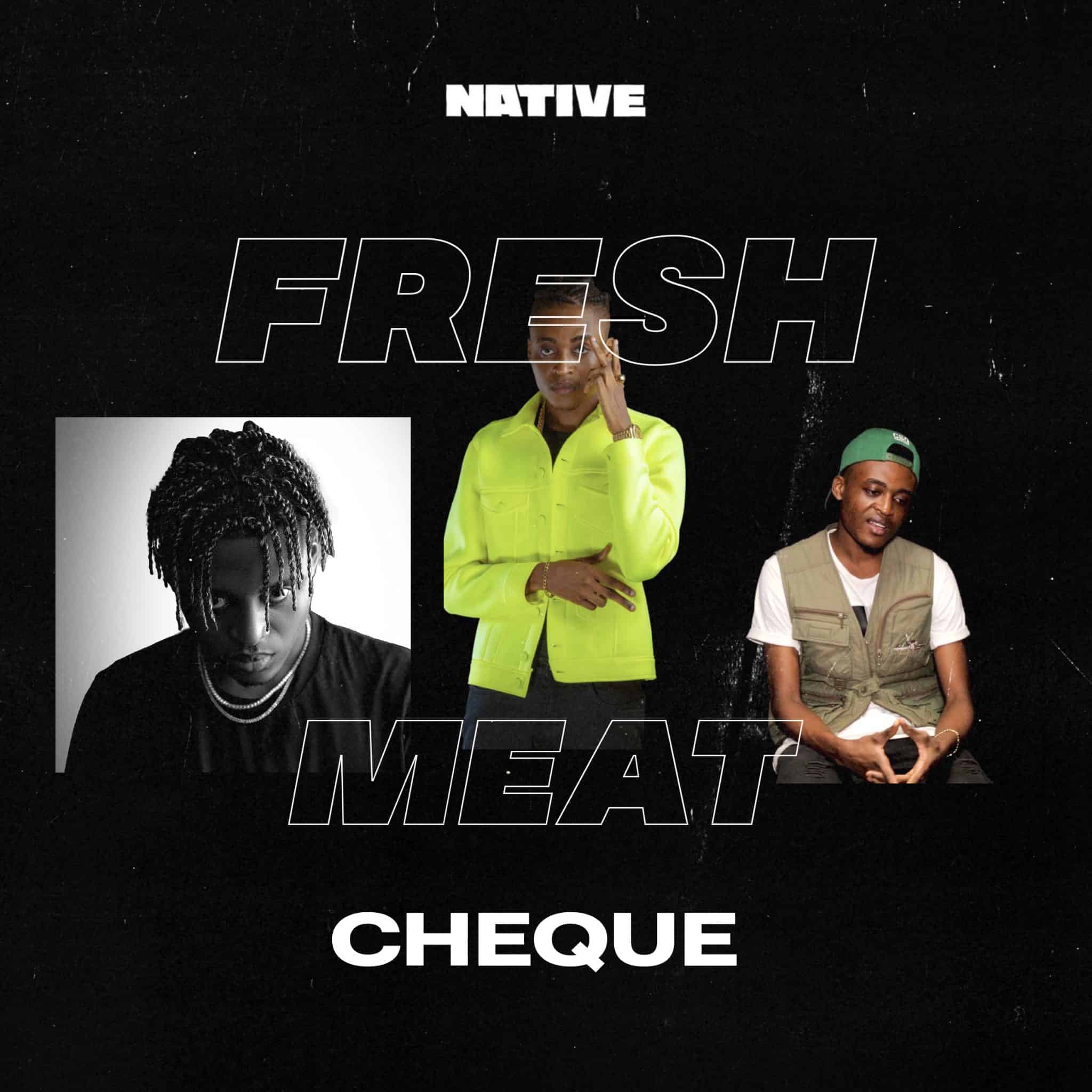 After highlighting indigenous hip-hop's mainstream appeal and establishing himself as a star and an independent label owner, Phyno is finally making way for the new generation of Nigerian pop stars. Cheque got signed to Phyno's Penthauze in 2019 and with his newly released debut project under the label, 'Razor', he shows off the real star quality that seemed to be missing since he came into the scene. 
Cheque's 2015 debut, 'S.O.O.N' featured Fireboy (then known only as DML) and Chinko Ekun, but he explained in a recent interview that he didn't feel confident about his music. That's a sentiment that's far removed from his cocksure performance on "Satisfied", the lead single from his new EP. Hearing him say "They like my vibe but nobody fit do am my way", as he sang confidently over the trap beat produced by Masterkraft and Certibeats, the single earmarked him as one of the existing new artists closing the gap between rap and R&B and expanding the barriers of Afropop in the process.
Since getting signed to Penthauze, Cheque seems to have overcome his insecurities. He proved his rap abilities with his impressive guest appearance on "Warlords" from Olamide's album, '999'. And with the acclaim that followed his standout performance, it's hardly a surprise that he chose to narrate his triumphant musical journey on 'Razor'. Though the songs are written to highlight his newfound celebrity and confidence, he also opens up about some of his past struggles to tell his disarming story of self-discovery; "Nothing is going to hold me back again/I'm from the streets/ Look at this drip".
While Cheque shines brightest when he's giving the middle finger to status quo with his r&b and rap explorations, tracks like "Odun" show he's also accomplished at following the commercially-proven Afropop path with its dance floor romance theme and lightweight melodies. Artists with Cheque's range and confidence to explore different sounds don't come around often, and because of that, Penthauze has unearthed a gem in him. 
SGaWD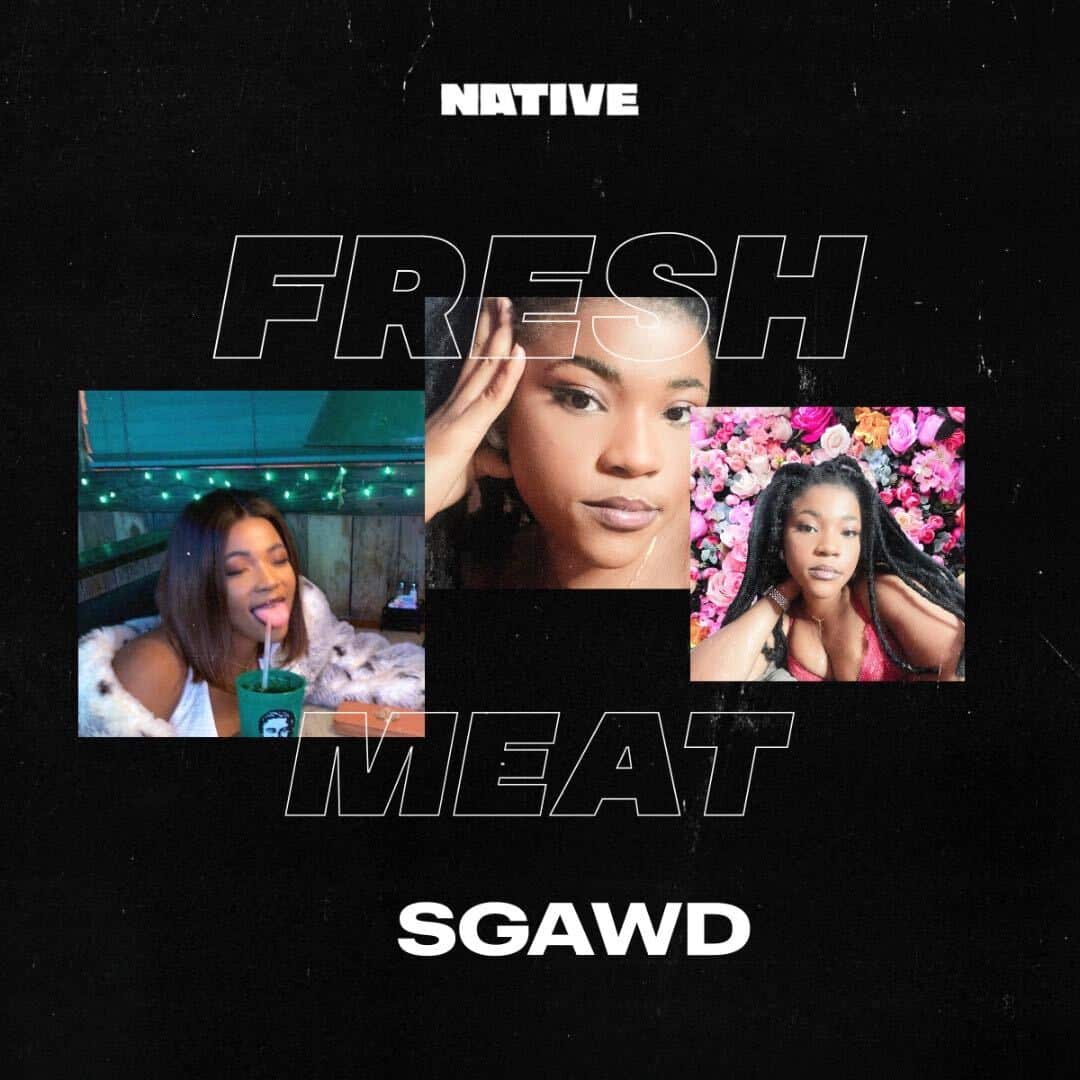 The first thing you'll notice about Abuja-based singer/rapper Seddy, known to fans as SGaWD, is that she's extremely eloquent and articulate, and this shines through whether she's performing or in conversation. She says: "I don't want to sound cliche and say I've been singing all my life but I pretty much have been even though I didn't take it seriously until I turned 18". When she speaks, she takes meaningful pauses that have you instantly hooked, before answering in expansive stories that feel very much like talking to any old friend. 
SGaWD hasn't dropped much music, but everything she's touched so far is straight fire. Fairly new in the game, she's been making music since 2015 but it took several years of fine-tuning her craft and getting her sound right before she mustered the courage to put her music out there. A quick scroll through her Soundcloud will reveal the optimistic freestyles she threw in the ring to gauge audiences' reaction to her powerful vocals and sex-positive lyrics. 
The 22-year old artist has multiple sides to her and each new release adds a new layer to her artistic mosaic. It was growing up on an eclectic musical diet of artists like Jimmy Hendrix, Lauryn Hill, Nicki Minaj, and even Brandy, which formed the basis of her own love for genre-mashing music. She first established herself as a rapper, weaponising misogyny through the execution of her bars, much like rappers Megan thee Stallion and Flo Milli are doing today. On "Are You Dumb" she demands to be paid what she's owed as she packs an onslaught of wordplay to decimate the competition. Each punchline is a knockout with her lyrics both a throwback and a fresh take. 
Women in rap are far and few between in these parts but it's her dedication to stand out that propels her artistry: 'I make feel-good music for women'. SGaWD knows that she may not be as established as other artists in terms of output but she's never willing to compromise her sound to get a fast hit. She's always going to take her time to make sure she's putting out quality music that sees women at their most base emotions.
When she's not showing off her clapback prowess, she's singing heartfelt numbers, which are sure to resonate with anyone who's experienced the jittery unsettling feeling of love. Her latest single "Feel Right" featuring Mafeni and DOZ encapsulates the pure adrenaline of a crush, and about how longing for someone whose heart can't be trusted leads to all the wrong choices. With the amazing reception from fans so far since the single dropped, it's clear that SGaWD has all the right elements to become one of the best young acts from these parts. In case you didn't know, it's Siren Season and SGaWD is cooking up bars you definitely don't want to miss out on.
WNDRSZN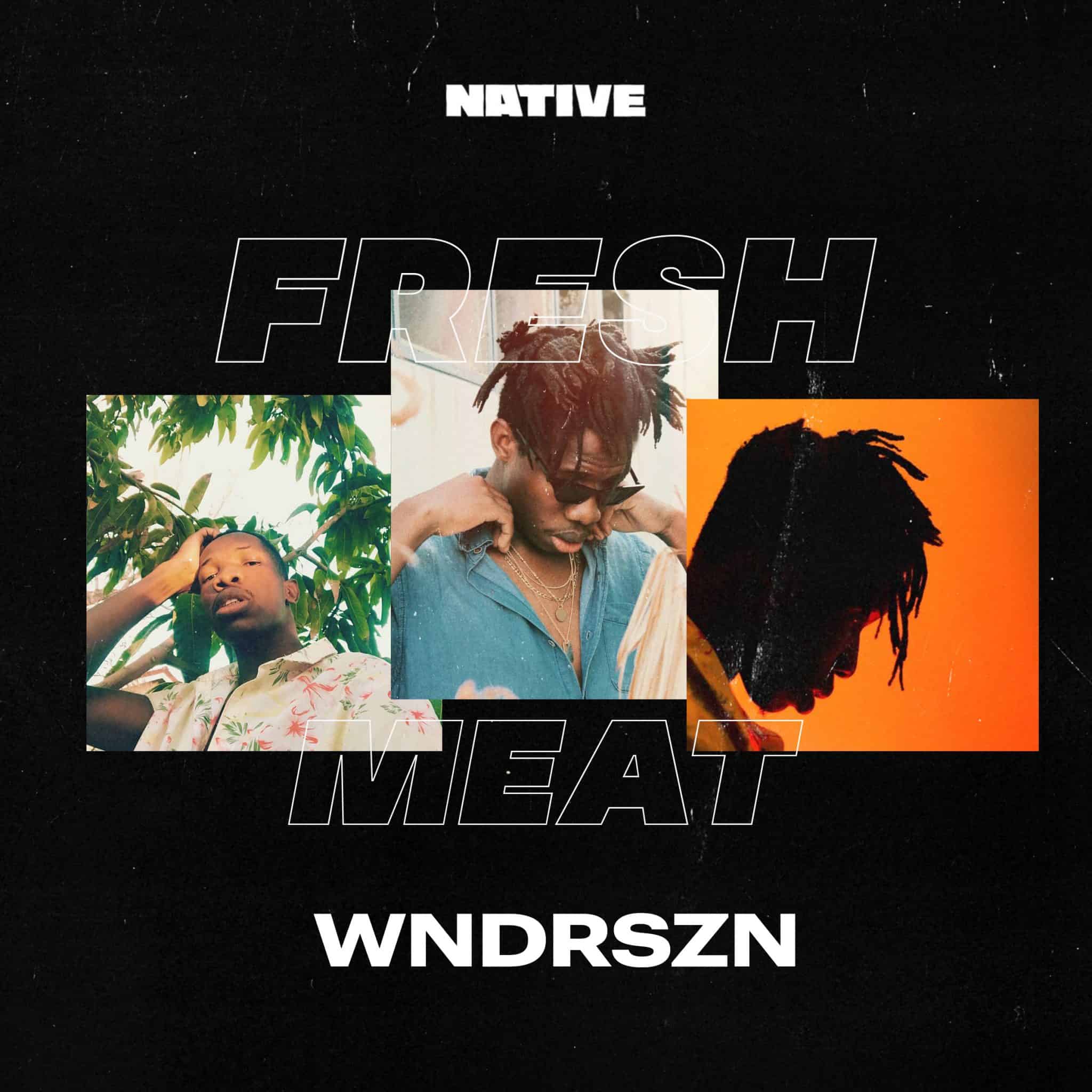 With three projects in three years and a prolific string of singles, WNDRSZN's sprawling catalogue documents his artistic evolution in real-time. The Botswanan rapper/singer made his first ripple with '26HVN', the 2017 debut EP where he revelled in the exuberant high of youthful invincibility and the mild naivety of navigating relationships. While he wasn't short of confidence on the project ("niggas getting served, I don't need no tips", he rapped on the title track), his developing voice reflected his influences very clearly on a handful of occasions: "Right Now" is a Drake mimic, down to the cadence and weary-tinged lyrics, and "No Time" rips a page from Bryson Tiller's 'T R A P S O U L' days.
Between his two subsequent projects, however, WNDRSZN has grown into a more rounded artist. His latest project, 'GONEWORLD', showed how he's been able to mix and distil his influences in a way that plays into his now distinct traits and unique agenda. On the 10-track project, WNDRSZN excavates the depths of infatuation with expressive lyrics and a myriad of rap-sung flows which manage to add an infectious edge. Armed with a great ear for picking beats, the modish fusion of trap and r&b, with tinges of alternative elements no less, serves as the backdrop for his raspy voice, adding an extra layer of glossiness to his melodic raps.
Continuing his prolific run, WNDRSZN has released 7 tracks in the past four months, with each one showcasing even more improvements in his writing and emphasising the dynamic range of his ability. "Safari", perhaps the best of the bunch, showcases his willingness to keep innovating, as he merges a representation of the Botswanan experience with his new age sensibilities, singing over a combination of folksy guitar riffs and trembling 808 bass. Already proving himself to be adventurous and obsessed with improving, WNDRSZN is contributing his quota to expanding the horizon of music coming out his country, and the world is, and should be, increasingly taking notice.
Ilaye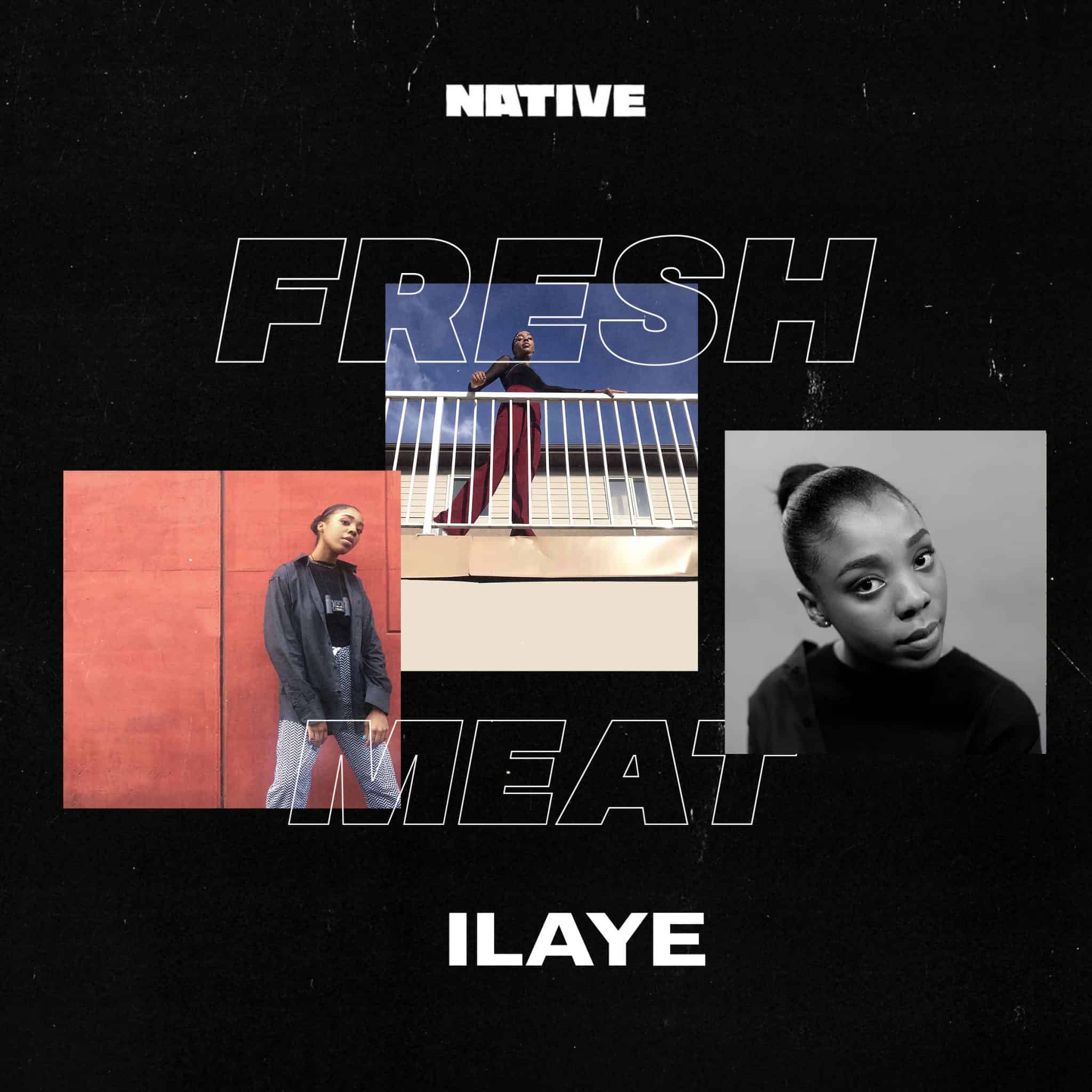 "If you don't know what to say, say the truth," Ilaye explains as the guiding principle behind her brand of honest writing, where complex feelings are untangled and rebuilt into profound expressions. In August 2017, the Nigerian singer debuted with "Castle Wall", a flamboyant and instantly striking song where  she established music as the outlet for her stories and musings about vulnerability. Accompanied by acoustic guitar, gently sweeping strings and an indie-pop drum swing, Atta Otigba's production elegantly accentuates the sheer radiance of Ilaye's voice.
Possessing a prodigious ability for singing and preferring sophisticated instrumental choices, the touchstones for Ilaye's style of music range from Asa to Lianne La Havas, however, she's set herself on her own singular path with the near specific and lived-in nature of her songwriting. "Most of the stories in my songs are from personal experience or some facet of personal experience," she tells the NATIVE in a voice note. "It could be something that happened to me or something that I witnessed happen to someone else. The other percentage would be imaginary—so, let's say 70% experience and 30% imaginary."
'Pneuma', her debut EP from October last year, is a marvel in detailed storytelling and empathetic messaging. On the intro, "Barbecue", Ilaye wistfully reminisces on the childlike innocence of finding love across the street, opting to stay in the present rather than longing for the past, while "Dearest Friend" is an endearing ode to personal traits society might consider as eccentric or downright flaws. The weight of her topics are wrapped in gently stirring melodies and gorgeous production choices, resulting in 6 songs that are suitable for moments of deep rumination and/or leisure. In summary, Ilaye makes instantly enchanting music—you're welcome for the (re-)introduction.
Nissi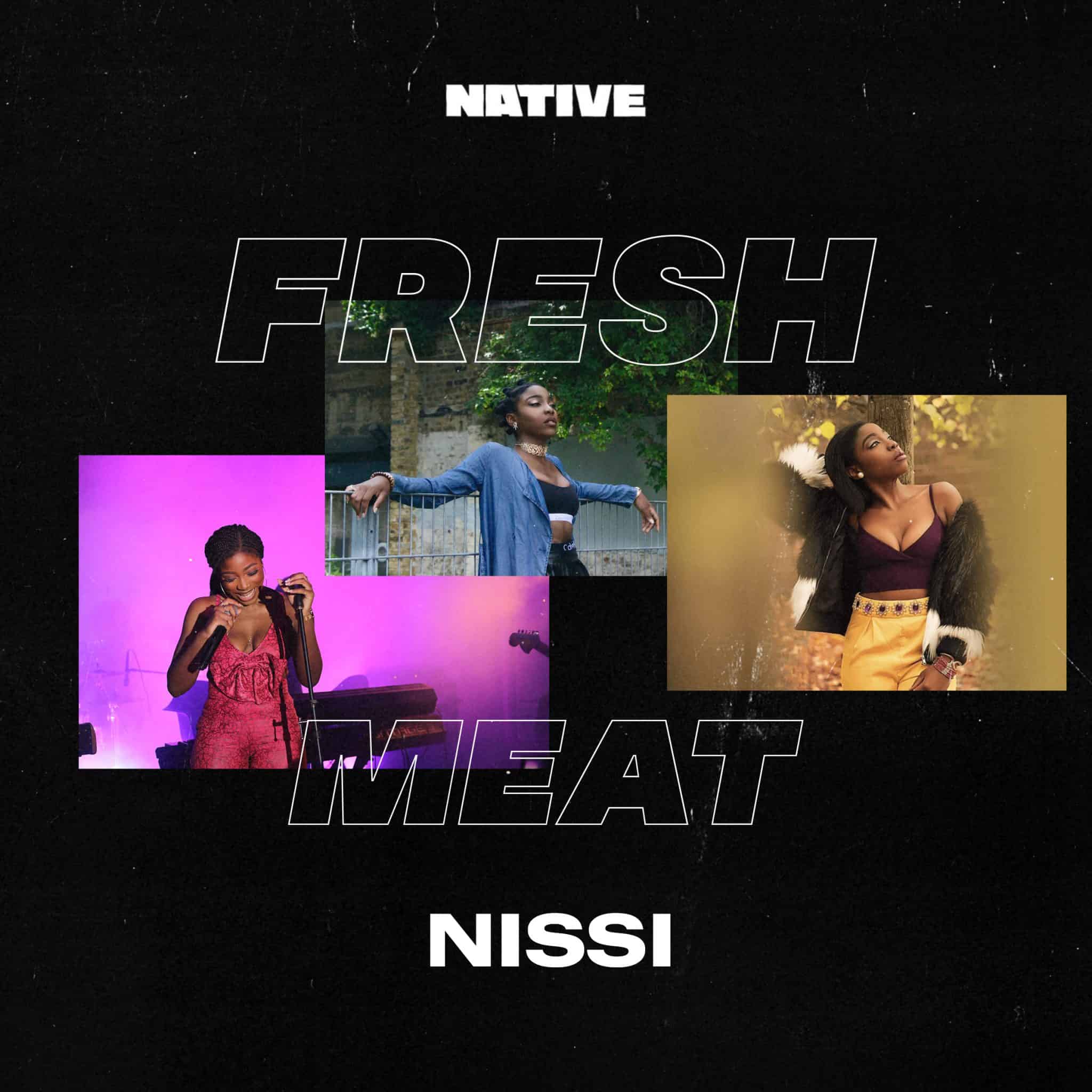 Yesterday, Nissi released her debut project, 'Ignite', which serves as her introduction to the world. Nissi wants her music to leave a mark, and get people to think beyond what's on the surface. On a brief call with The NATIVE, she declares that she wants her music to make everyone as free as they feel when they're on holiday, and for her lyrics to empower them to live every day like they would if they had no responsibilities.
Nissi is always pushing herself to be the best version of herself because she believes that to be her capability and you can hear hints of this in her music. The best music is the kind you can feel, and it typically takes a critical listening her to sift through the noise to get the intended message across. Not with Nissi's music, however, and this is because she's communicating clearly enough for you to hear and feel what she wants you to. With her first project, she's 'peeling back the layers of the onion', whetting people's appetites for the rest of what she has in store for us.
'Ignite' is a project that speaks redemption and liberation and if you listen closely, you can hear that she's authentically tackling the realities of life. With Ignite, she is at the beginning stage of her fire spreading and there are no limits in sight for her, she is aiming to present herself as a whole, and really give people a feel of what she's about on this project. This is buttressed by the fact that there are no features except a cheerful recording of her grandmother on the joyous closing track "Babalawo". 
Ricky Tyler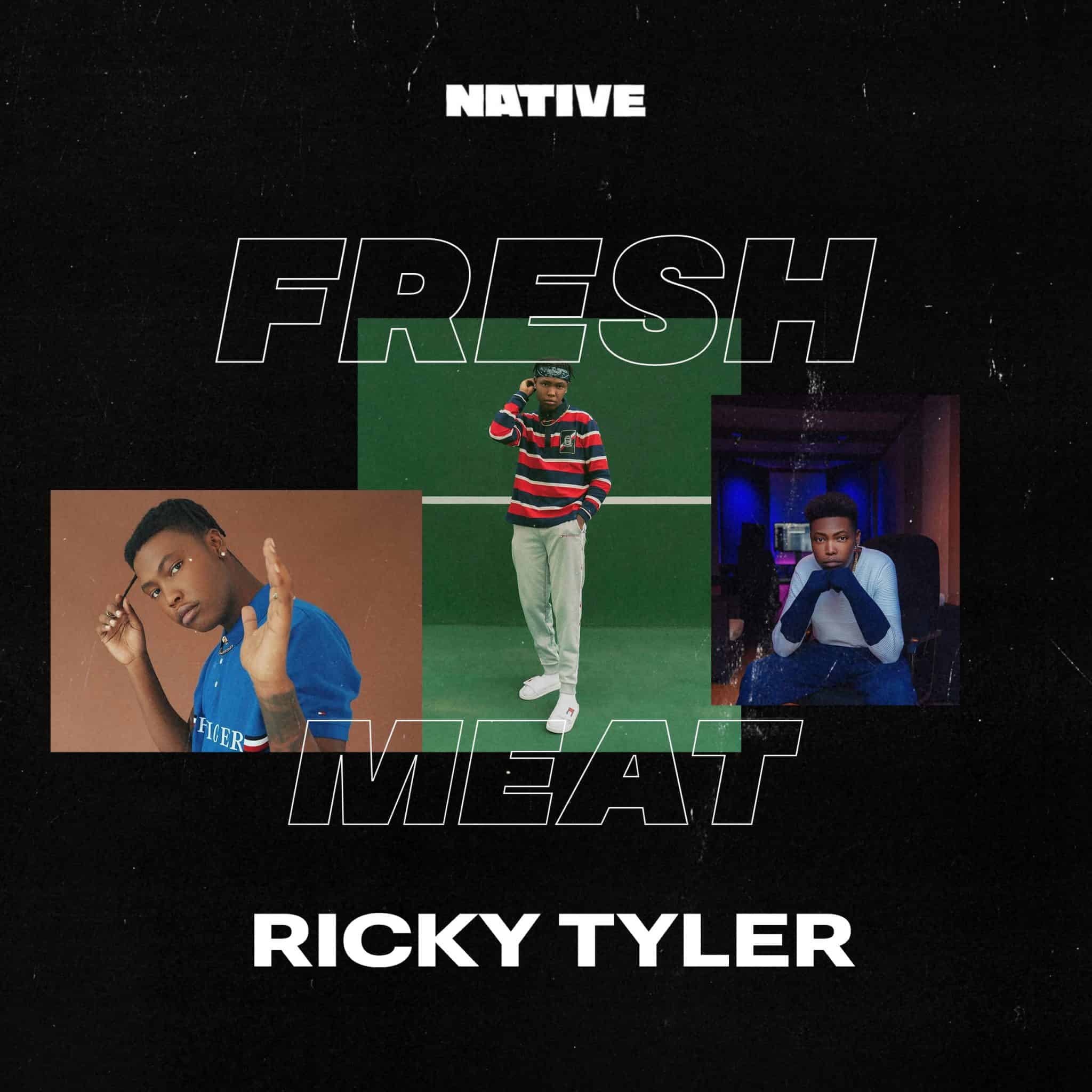 As the twenty tens came to a roaring end, the music industry found itself in a peculiar debate about R&B. One, who was to be crowned its King, and two, why everybody was in such a rush to claim its death? Like all music genres, R&B has evolved, taken on inflections from the other genres that populate contemporary soundscapes and folding to the whims of the current artist who stand at the forefront of it. But even discounting the newer sounding iterations of R&B, the '90s and '00s tastes that defined the era still live on in emerging Gen-Z artists from all over the world whose first interaction with music was through discographies of the likes of Brandy, Usher, Alicia Keys etc.
This is South Africa's Ricky Tyler, the Def Jam Africa singer who'd give any of the aforementioned vets a good run for their money – noughties R&B resonates throughout his Ricky Tyler's music. A trained musician, Ricky Tyler boasts envious vocals of astounding proportions, which live up to the standard set but the strength of his lyrics – mature ("broke up with my exes, I just need the time to grow" – "Love & HH"), tortured ("save us from our demons" – "Wind & Fire"), poetic ("when she sits down by the river, and leaves her tears in the water" – "High Hopes") and of course longing for devotion ("promise me I'm the only one" – "Mine & Yours").
As well as singing formidably, Ricky Tyler also spits bars over his nostalgic beats. On his 2020 album, 'Small World', Ricky Tyler acts as both the rapper and the singer of a typical hip-hop and R&B mashup on the rousing "Deja Vu", juxtaposing his sung zest with a fiery rap verse. This trope crops up again on "Mine & Yours" and the funk-infused standout, "Peachnut", but with these numbers Ricky Tyler leaves the rapping to M.I. Abaga – who ushers out an absolutely stunning performance for the deserving record – and Alpha P, respectively.
Inspired by Childish Gambino, Ricky Tyler considers himself a triple threat in the entertainment industry, singing, rapping and acting, much like his idol Donald Glover. In fact, Ricky Tyler's first envoy into the creative industry was as a theatre actor, apparent in his cinematic music videos, like the Rom Com "Thirty K's" or the solemn drama "Deja Vu", where he morns a loved one. Determined not to get caught up in the lifestyle, Ricky Tyler is staying grounded with the help of his friends but also his music, always making sure to stay true to himself and never compromise on his artistry. It's a lesson that will take him far.
Featured image credits/NATIVE 
---
Words by: Seni Saraki, Damilola Animashaun, Adewojumi Aderemi, Dennis Ade-Peter, Tami Makinde & Debola Abimbolu
---