Last week, Nigerian Twitter was engulfed in hilarious imaginations of a world in which their favourite superheroes were resigned to operating in Nigeria's impossible terrain. With jokes flying around about the fastest man in the world, Flash, not being able to compete with cars on Lagos expressways, or Spiderman being defeated by a commonplace tool as mundane as the broom, the general consensus was: no superhero, as we know them, would survive in the jungle that is Nigeria.
That's all good though, because we've got our very own home-grown superheroes making Nigeria a better place; these are our musicians. From Fela Kuti and Burna Boy who rage against the establishment, demanding civic right for Nigerian people, to Rema and Tiwa Savage, whose global recognition represents Nigeria in the positive light mass media has so desperately tries to eradicate from our narrative, to Davido and Wizkid who are redistributing wealth in the country by putting people on, or appeasing the "bros do giveaway" crowd, our artists are genuinely making Nigeria a better place.
The Justice League, The X-Men, The Avengers, we've all agreed that they couldn't function for a minute in Nigeria, but Niniola, Tems, Naira Marley and our other revered musical acts, most definitely can take on the roles of Storm or Captain Marvel or even super-villains like The Joker. They can, and to our minds, they have. Using their backgrounds, their aspirations, their impacts, their character traits and their music sensibilities, we've drawn equivalents between a dozen of the most influential Nigerian artists and heroes (and villain) from the Marvel and DC universes, highlighting just how much they've done to save Nigeria.
Fela as Batman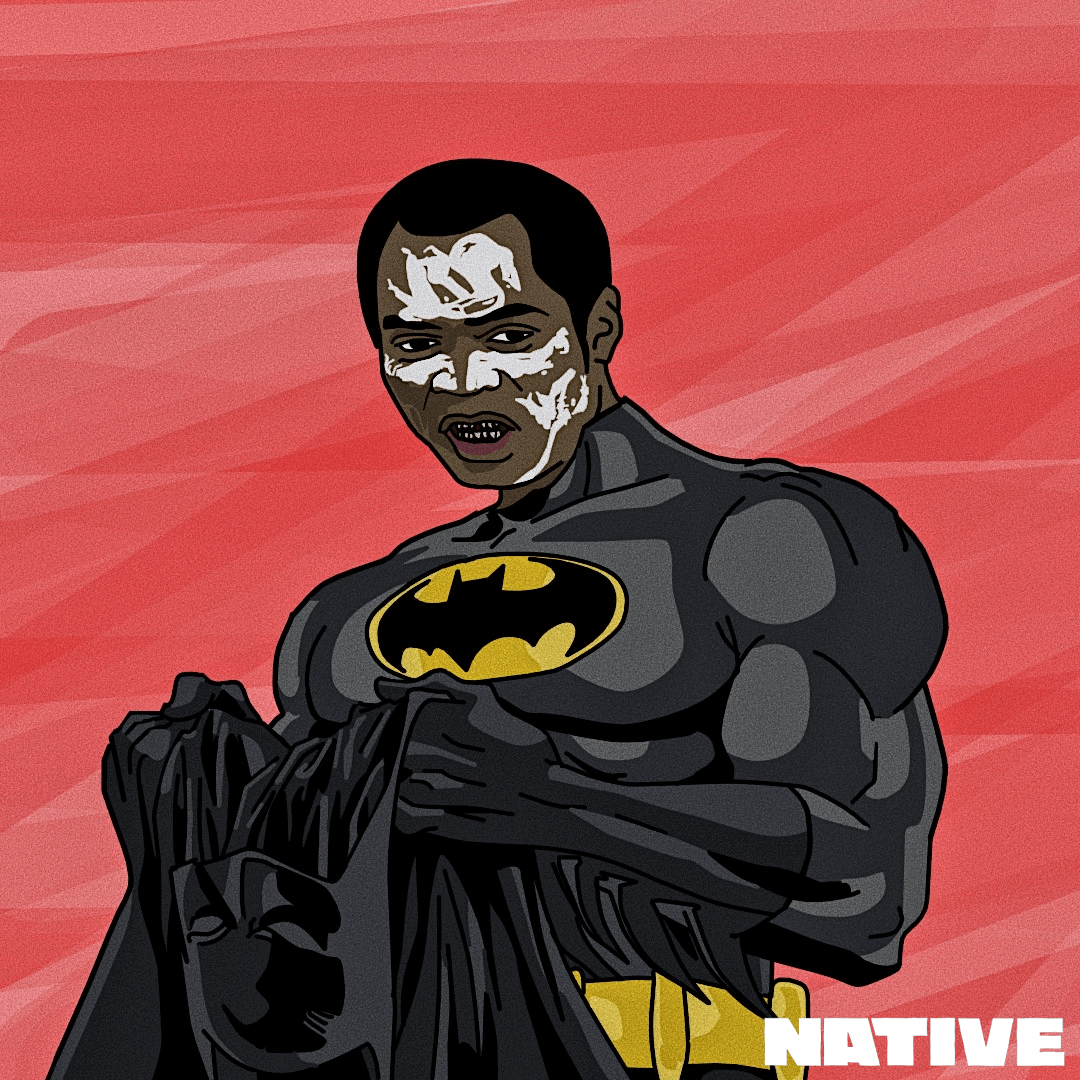 Active during some of Nigeria's most politically turbulent decades, Fela Kuti's Lagos home probably did not look much different to Batman's Gotham. Both enraged by the corrupt state of affairs in their locales, Kuti and Wayne decided to take matters into their own hands, saving the civilian population with their unparalleled craftsmanship, much to the anger of the political elites running Gotham and Naija into the ground. Still, that did not stop Batman from racing around in his Batmobile, instilling fear in all the criminal he faces, nor did it ever stop Fela from calling out the criminals who called themselves leaders on his politically charged, pioneering Afrobeat music.
Tiwa Savage as Wonder Woman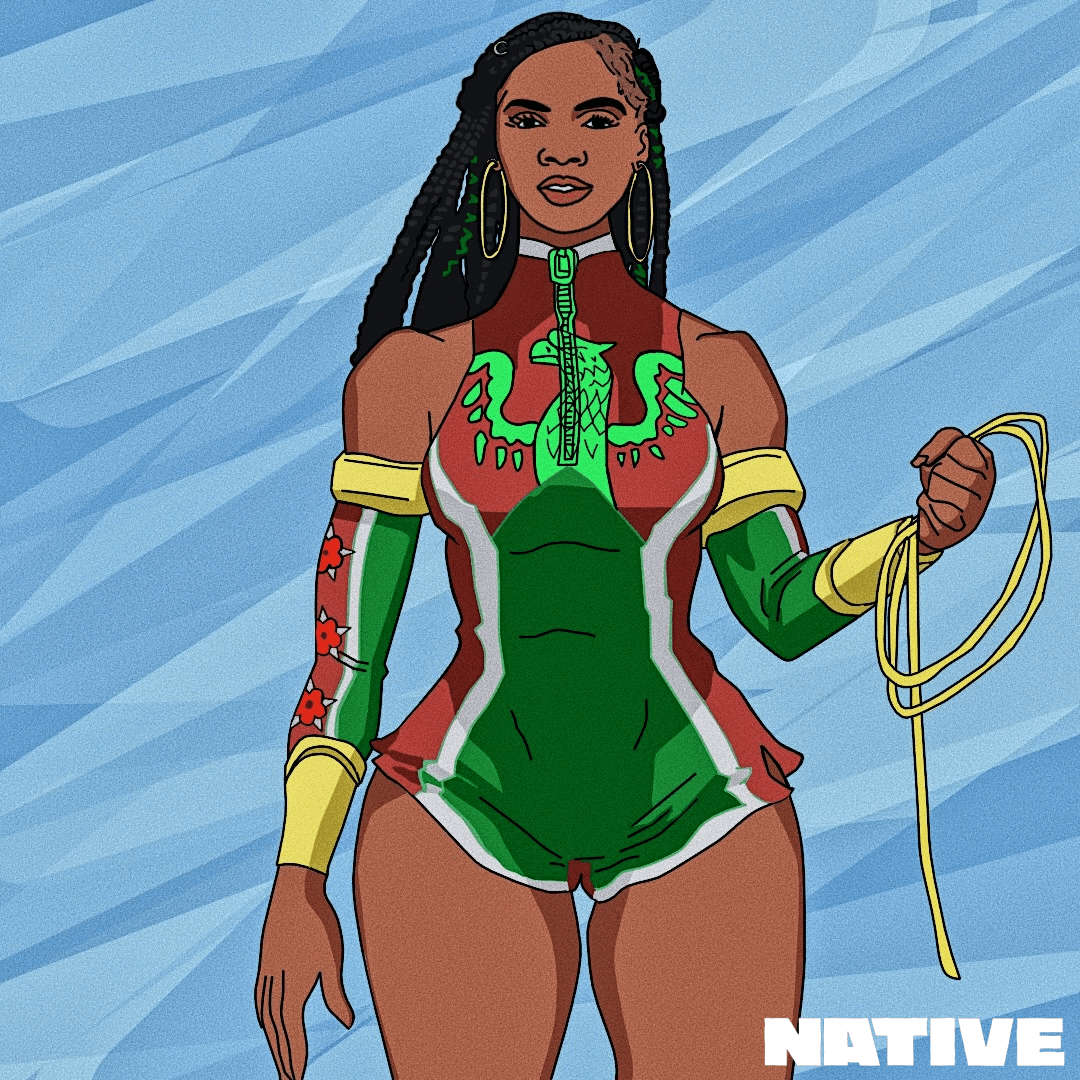 Having to deal with men on a daily basis, Wonder Woman has learned to adapt to a testosterone driven space, but that does not stop her, or Tiwa Savage for commanding attention for themselves. Top two in the Justice League and ever-present in music conversations over here, Tiwa Savage and Wonder Woman are pretty much unstoppable forces, who have will continue to claim every victory for themselves and put on for the Themyscira population every time they do.
Wizkid as Superman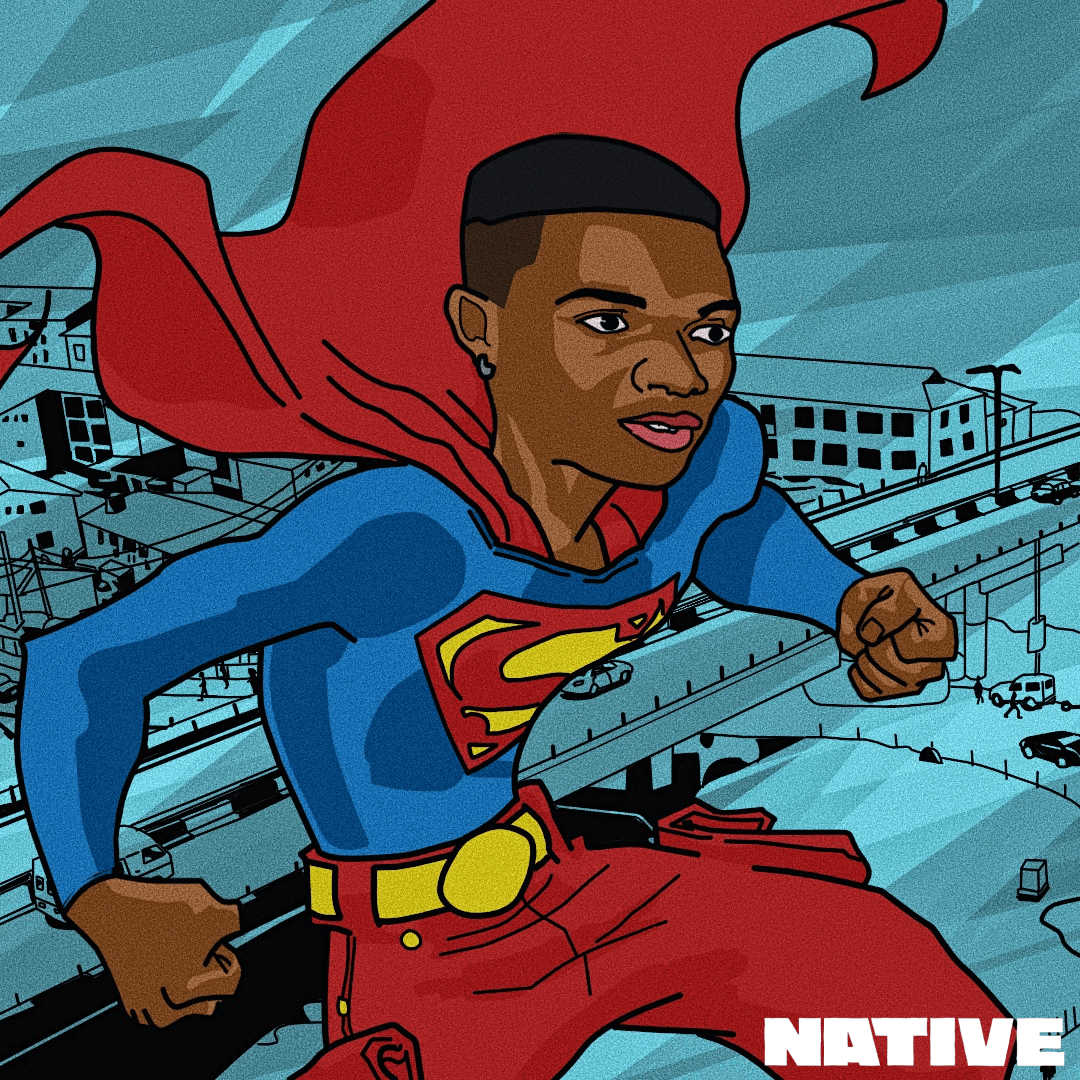 There is no doubt that Ayo Balogun is out of this world. Over the ten years since he prophetically announced that he would be a 'Superstar', Wizkid has grown to be the most revered afropop artist. Everyone in the industry uses him as a standard of greatness, whether they are looking up to him, or the bad guys that are scared of him – nobody dares challenge Superman and picking a fight with Wizkid is easily as laughable. Where Superman has otherworldly strength, laser eyes, and an impenetrable skin, Wizkid boasts an array of musical superpowers too, his ability to carry every song, his musical foresight, and his uninterrupted run at the top, making him comparable only to the Justice League's no.1.
Naira Marley as The Joker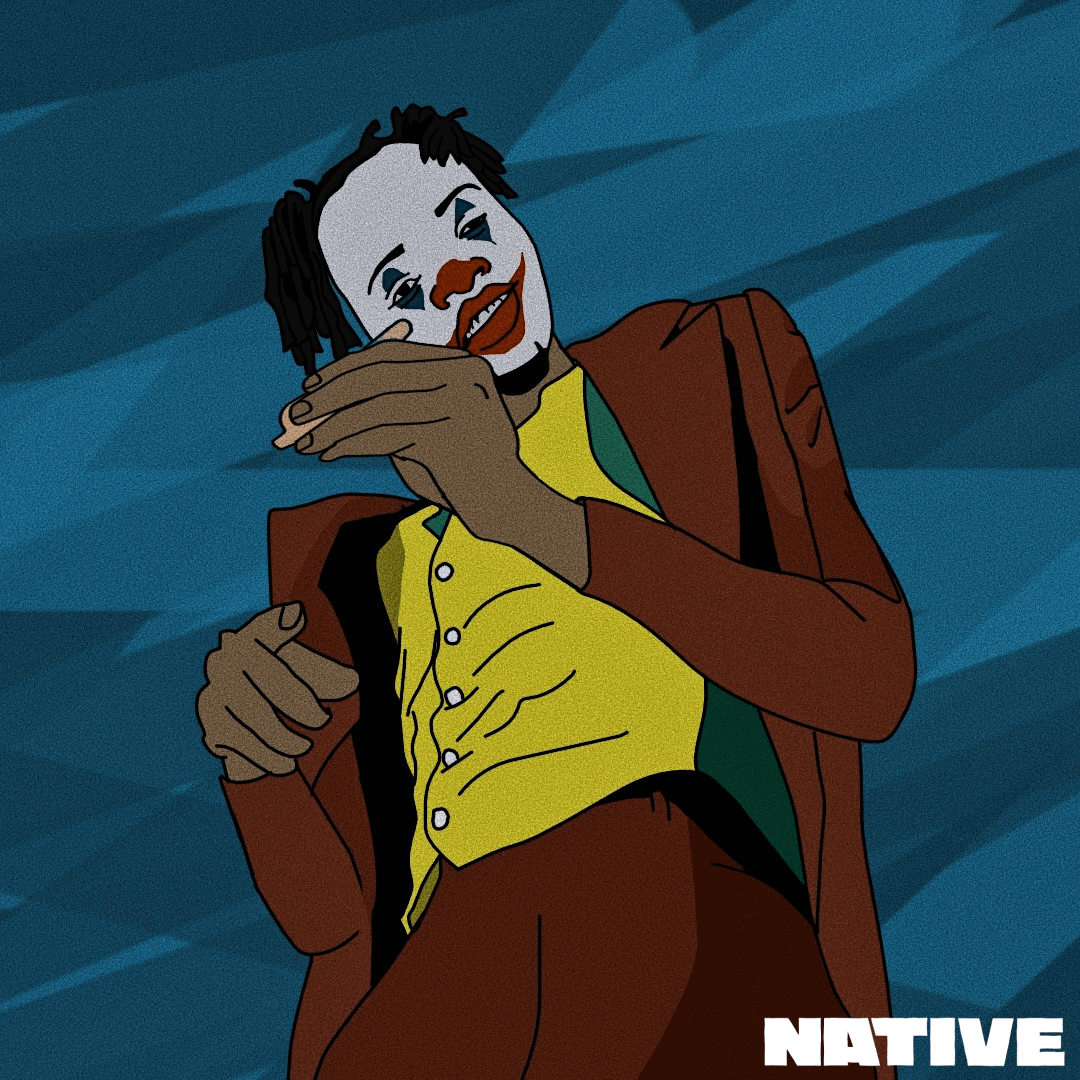 A certified Joker, Naira Marley is notorious for terrorising streets with his inappropriate wit, his defiant candour and his undeniable mastership for his craft – killing shit. And just like The Joker, Naira Marley is pretty much unstoppable – no matter how many times they get captured, be it by the Nigerian police force or arch nemesis Batman, Naira Marley and his DC counterpart always come out stronger, ready to provoke their adversaries once again. You think you're meant to hate them, but what would Gotham or Naij be without public enemy number one?
Blaqbonez as Deadpool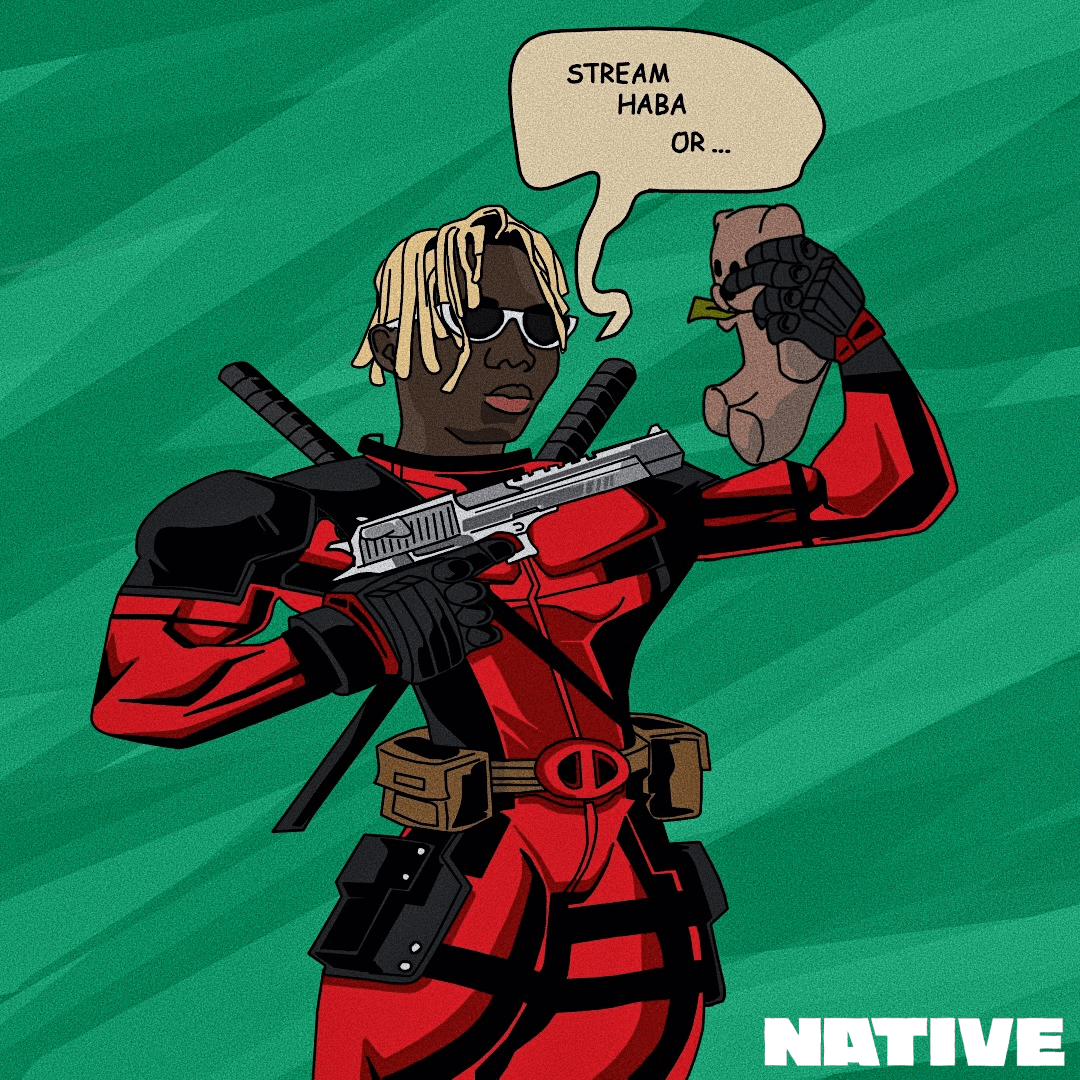 As depicted by Ryan Reynolds in the 2016 and 2018 Marvel movies, Deadpool is an outrageously funny character. He's cocksure in his abilities yet driven primarily by a sarcastic, goading humour – a combination that might invite you to mock or underestimate him, but that would be something of a mistake. The same goes for Chocolate City's Twitter Warrior, Blaqbonez, who loves inciting verbal bouts on the TL, but has a solid catalog to back up his unsolicited beefs. Though neither are considered A-listers (let's ask why?), when they get their time in the spotlight it's pure entertainment backed up by palpable skill from both 'Bonez and 'Pool.
Niniola as Storm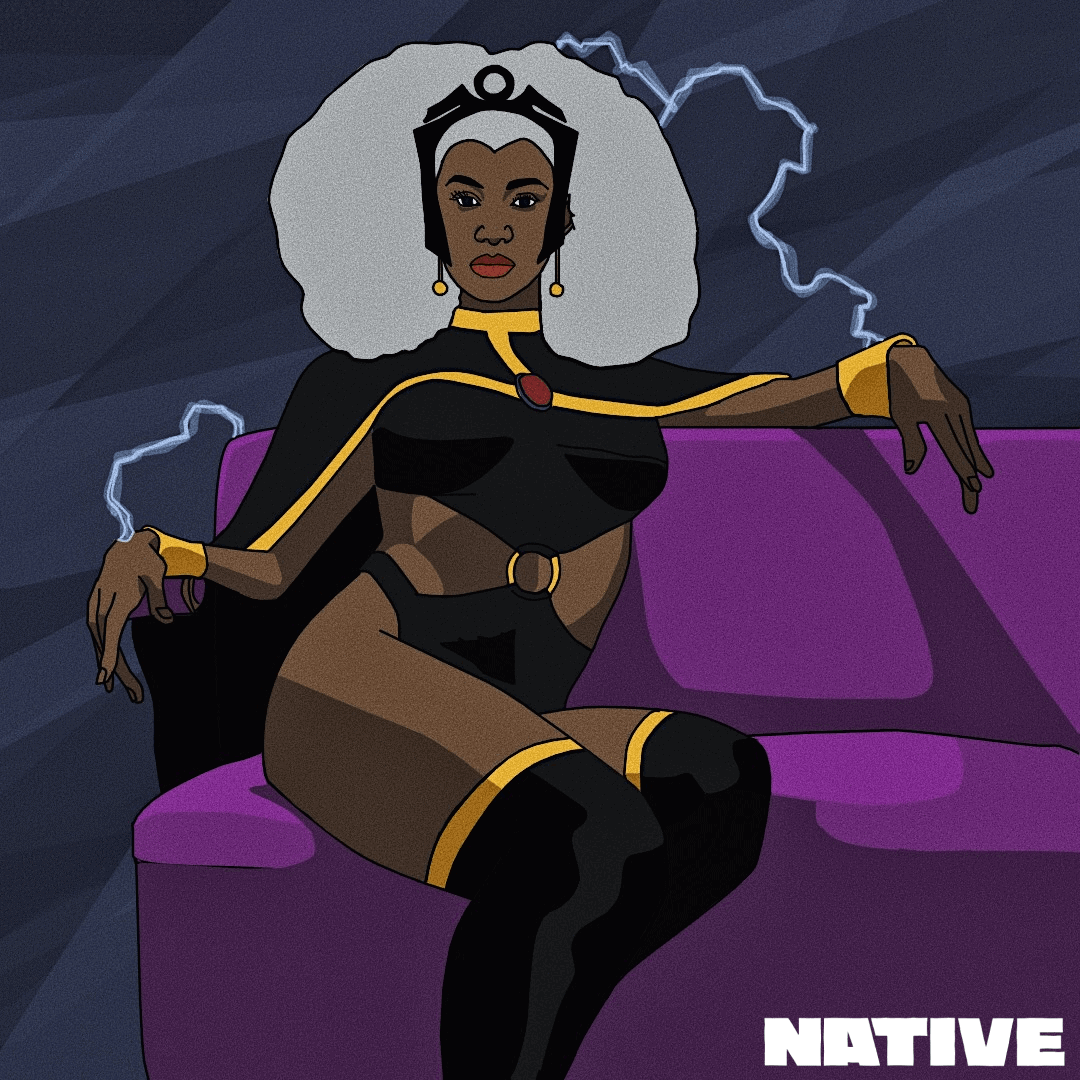 Though her cohort rarely get as much attention as other teams in the superhero universe, Storm is a vital part of the X-Men Alpha Squad, using her destructive power to create a better world. In the same way, Niniola wields her robust musical ability to create a space in which Afro-House thrives in Nigeria. As Storm has the ability to change the weather, so Niniola can adapt the mood of any function when her bubbly tunes bellow through the speakers. With abilities to forge lightning, both these striking acts are quite literally electrifying.
2Baba as Captain America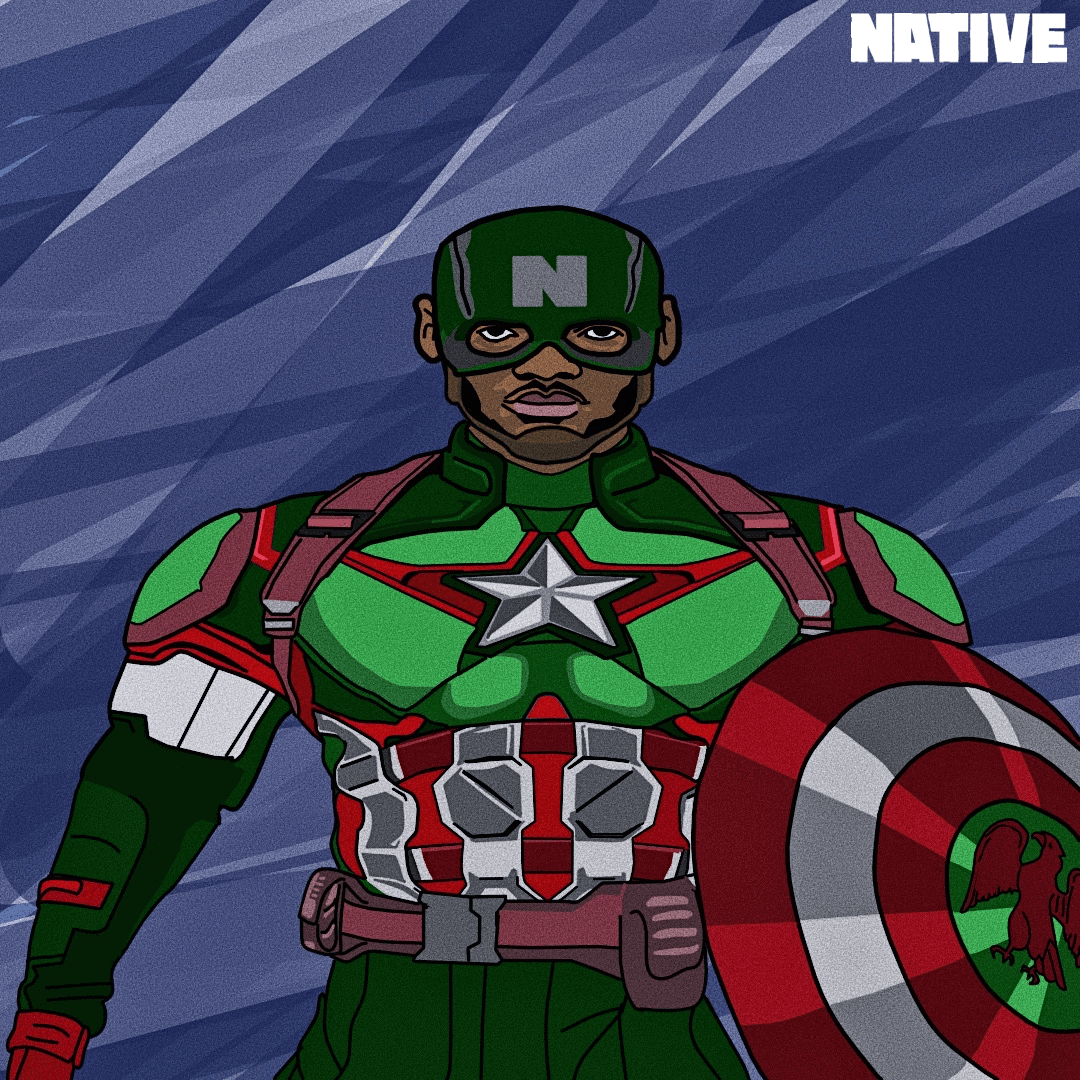 We're not saying he's been around since the second world war, but 2Baba's longevity is certainly something, and only really comparable to the never-ageing, virtuous hero, Captain America. From the early 2k jams, "African Queen" or "For Instance" to his latest run with Wizkid, "Opo", 2Baba has been consistently flexing his juiced-up musical abilities, slinging his formidable hooks in attack, just like Cap wields his shield. Bringing the party-starting vibes ("Enter The Place"), plucking heartstrings ("Rainbow" ft. T-Pain) and recharging our political batteries ("Only Me"), 2Baba has so much depth to him, and he's very versatile, much like Capt. – though the latter's often mistaken for being all business, his love affair with Peggy and his witty one-line remarks and jabs at his other teammates show him in a complex light.
Rema as Spiderman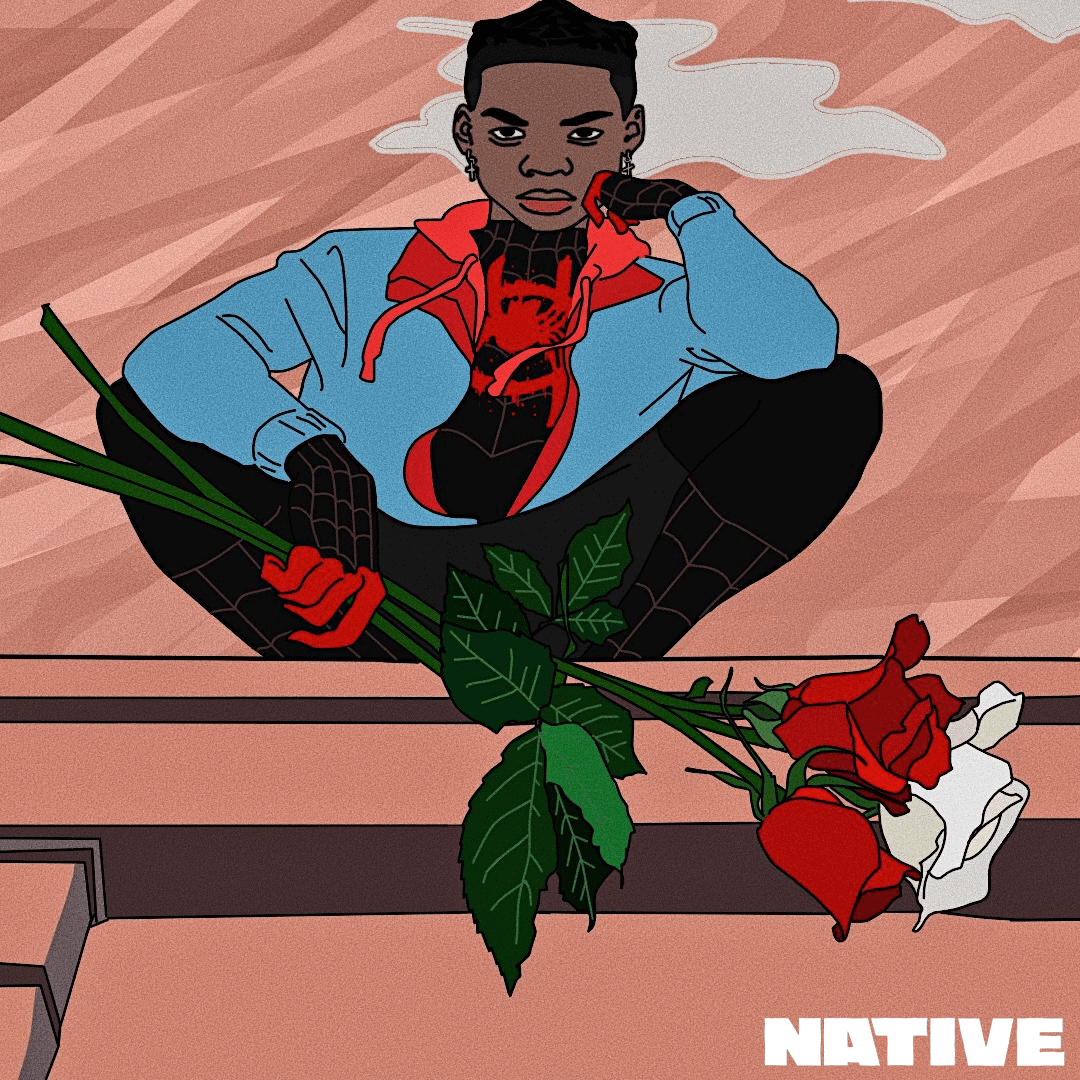 Having likened himself to both Iron Man and Spiderman on his debut single and one of his more popular freestyles last year, Rema could play out as a multitude of different supernaturals. But of course, Spiderman is most fitting, because Rema is without a doubt the friendly neighbourhood wonderkid, with infinite tricks and enviable flexibility that keep our streets rid of the petty criminals populating the airwaves with mediocre music.
Burna Boy as Black Panther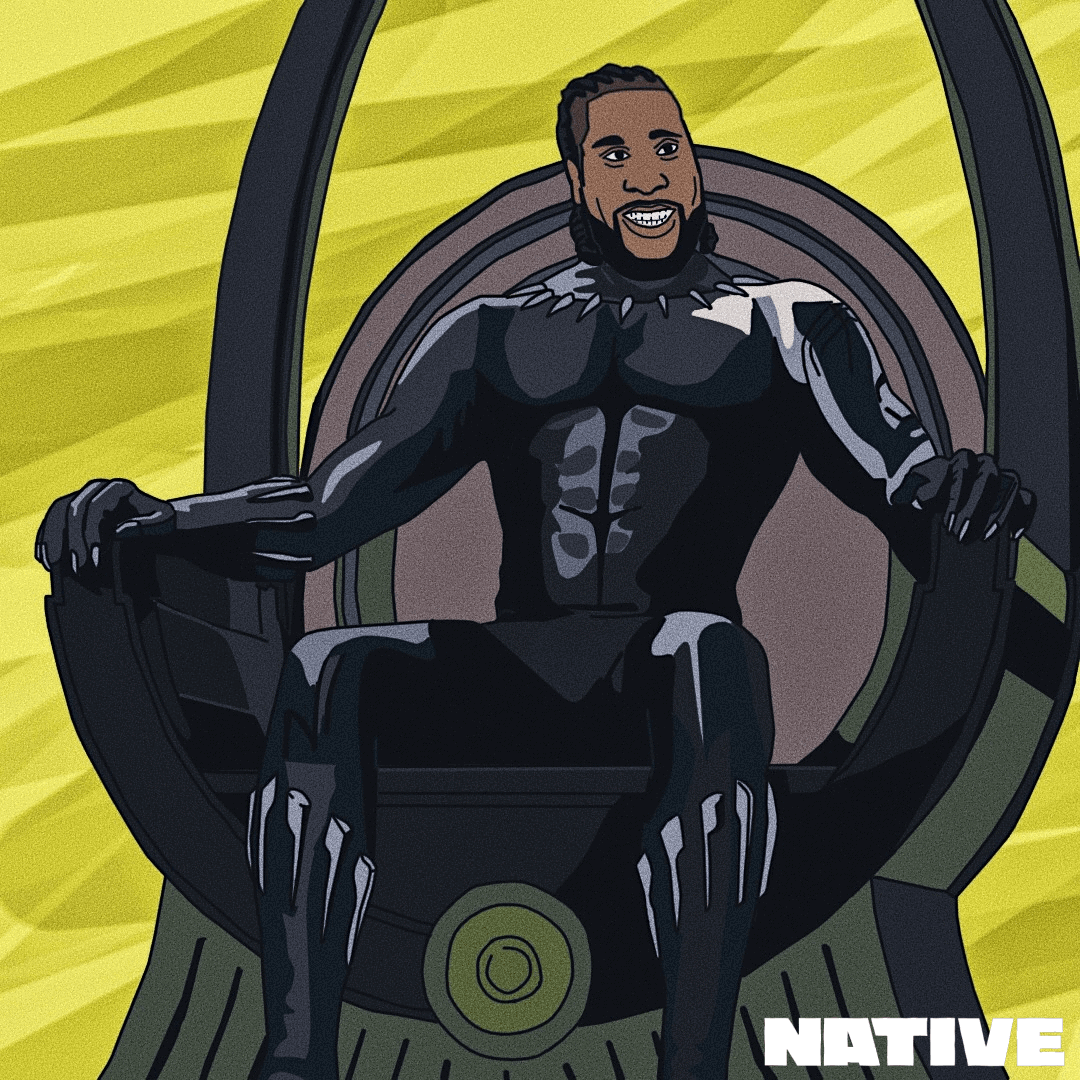 The Black Panther movie poses an important question of African protectionism. Newly crowned King T'Challa is wary of opening up his highly advanced country to the world, for fear that the West will exploit it as they always do. For King T'Challa (and Burna Boy), it is important that Wakanda is protected from the colonisers, but he also feels a duty to share the country's technological resources with the world. Describing his ideal "crossover" dynamic, Burna Boy has expressed a similar concern. As he flaunts his distinctly African talent across the globe, Burna Boy wishes, not for African artists to strive for Western approval, or for the West to feel they can dictate or claim ownership of African creativity. Instead, like the Black Panther, Burna Boy's goals are to show the world just how rich African culture is, to invite them to our shores so that we can boast our comparative advancement. Where Wakanda leads in tech, Nigeria leads in creativity. The Black Panther and Burna Boy sit on those respective thrones.
Davido as Iron Man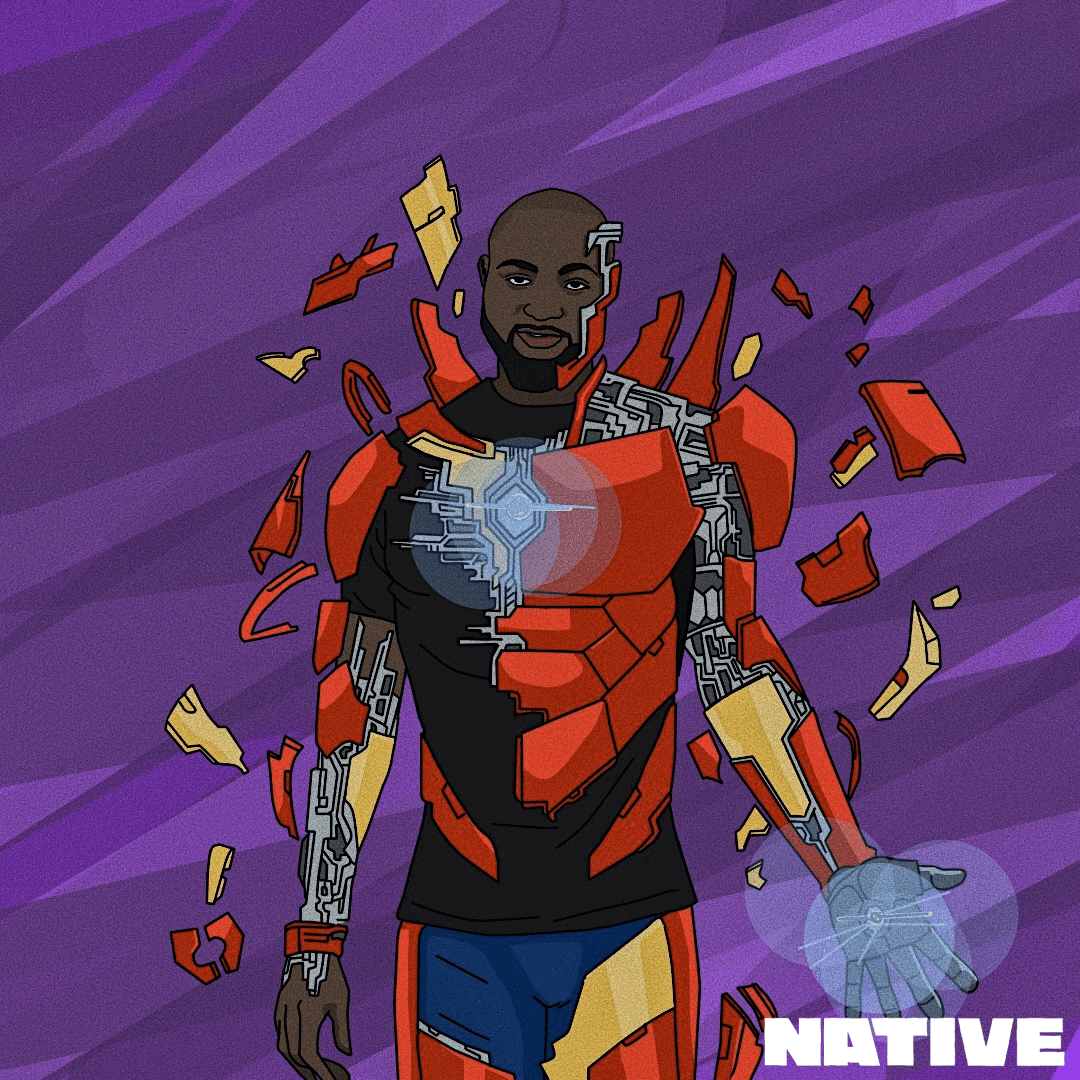 Both coming from wealthy, well-established family backgrounds, neither Davido nor Iron Man have let their fathers' prominent positions overshadow their greatness. Capitalising on the many tools at their disposal, Davido and Iron Man have both built lasting legacies for themselves as the captains of their respective fields, and, to celebrate these wins, treat themselves to opulence and flashy lifestyles, which the fans absolutely love them for. Like Iron Man, Davido is also a formidable mentor, if not better, using his success and recourses to help build the careers of emerging artists, until they're strong enough to hold their own – similar to Mr Stark's mentoring of young Peter Parker.
Cruel Santino as Thor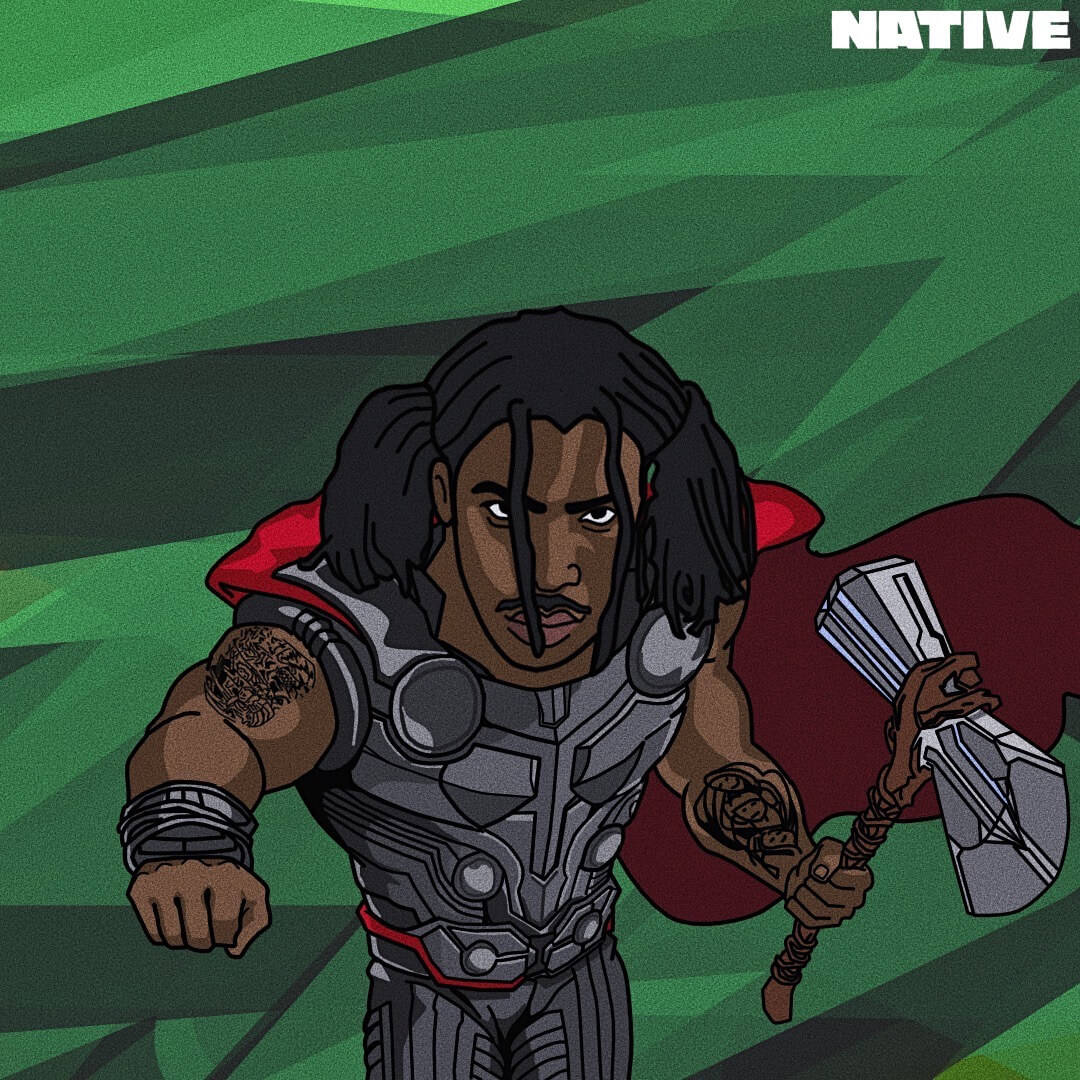 Thor Odinson is the chosen one or the Kingdom of Asgard, the crowned prince destined to lead Asgardians into a peaceful and prosperous future – though many enemies who would rather see them crumble exist in the way. On his ascent through the Nigerian music industry, Santi played the same role for the Alté music scene, putting on for everybody within his sphere in order for the extra-mainstream planet to not only survive, but become the thriving creative space that has tangibly changed the Nigerian music industry at large. In the same way that Asgad's affairs grow even more inseparable from Earth's daily workings as each new Marvel movie unfolds, so too has the movement fortified by Santi, The Monster Boys (which you can liken to Asgard's Warrior Three), and his mischievous yet utterly loveable chameleonic brother, Loki (The Engine), become a mainstay in the the Nigerian music universe.
Tems as Captain Marvel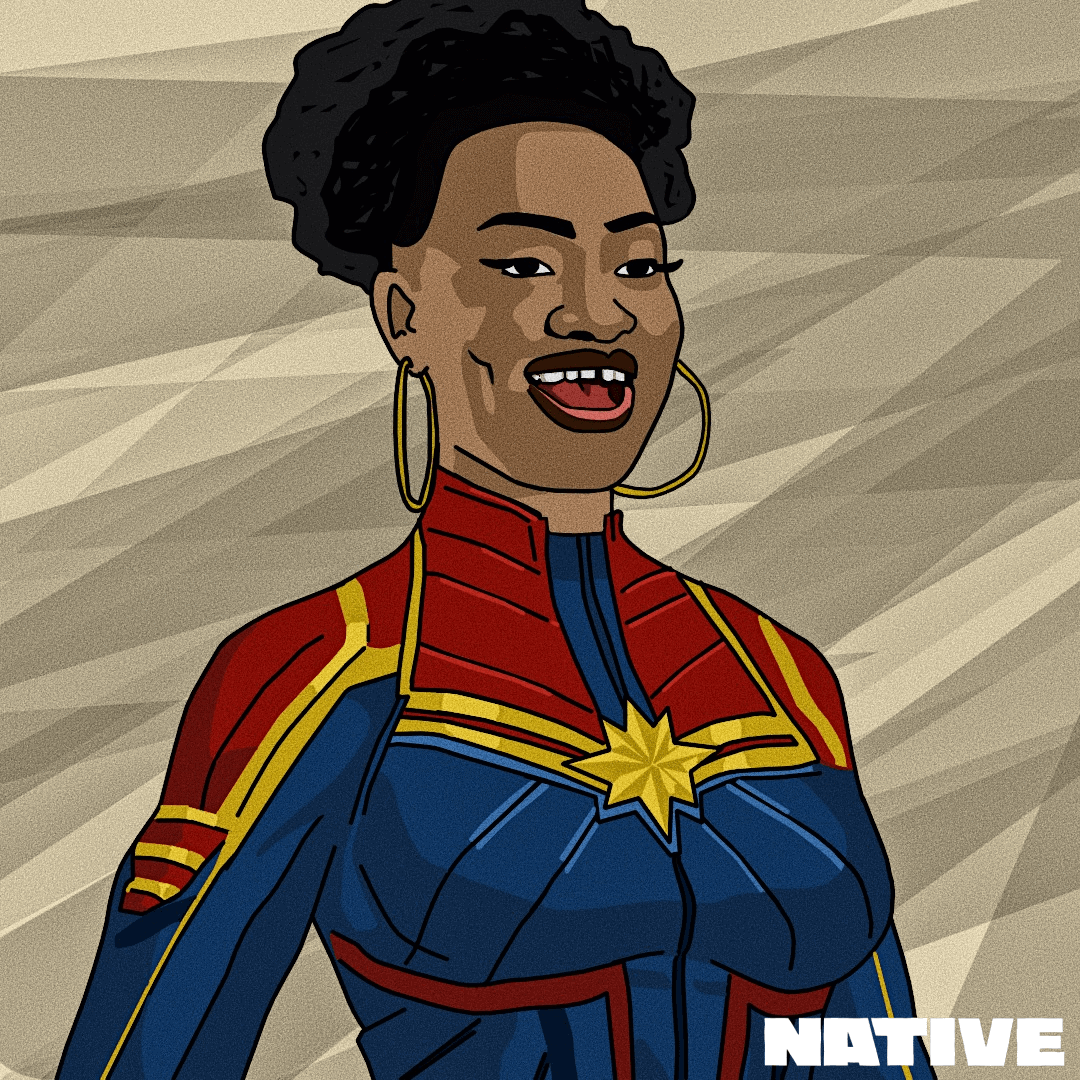 Cropping up out of the blue, both Tems and Captain Marvel have brought to their respective multiverses a force we could not even have imagined existed. Though neither Tems nor Captain Marvel have many appearances to their names (just yet), they've more than proven their power; with her unique and compelling set of pipes, and an untouchable aura flowing within and without them, both Tems and Captain Marvel are the new heroes giving everyone a run for their money, and we cannot wait to experience what more they have in store for us.
Featured Image Credits: NATIVE
---
Words by Adewojumi Aderemi. All illustrations are NATIVE originals by Debola Abimbolu
---