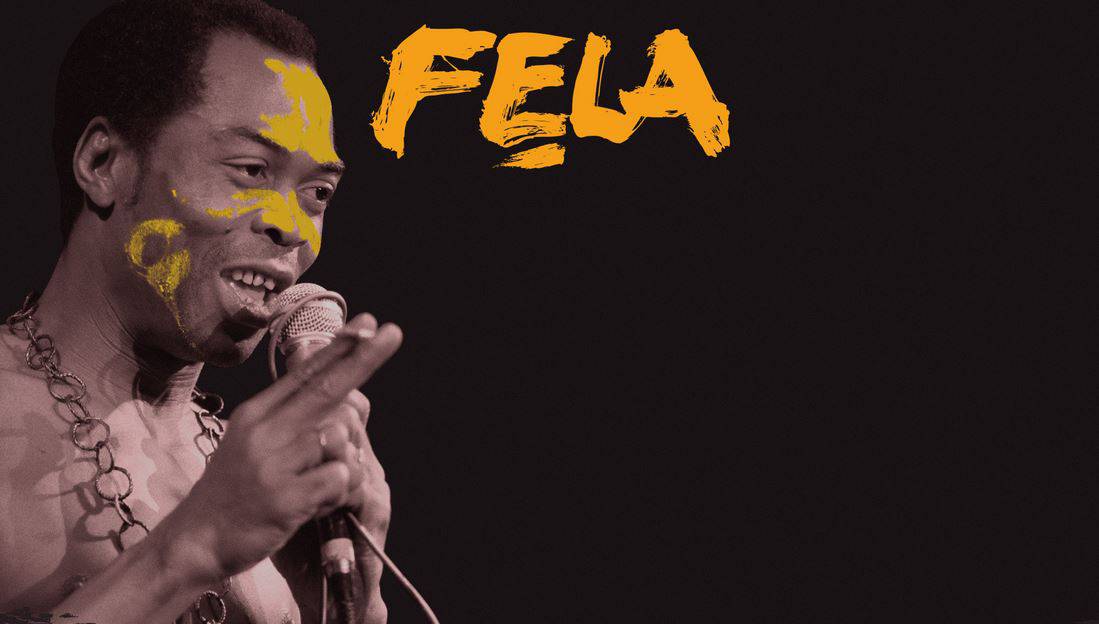 Fela: The man who challenged death and sought to rule Nigeria
And what could have been if he won
Fela left behind a legacy so inspiring that many (including his own children) have tried to follow in his footsteps. For a man with such an outsize personality and career, Fela's legacy often gets summed up to a few outstanding exploits; his internationally recognized Afrobeat genre, his borderline fetish for a modernized version of traditional Nigeria aesthetics and his remarkable and very public disdain of Nigeria's deeply flawed political system during his lifetime. While all these character traits were neatly condensed into a personality the whole country could support, all of Fela's singular traits can be traced back to one thing, his unwavering activism. Fela was the consummate activist and it is time we celebrated that part of Abami Eda.
The bells are still chiming for Bobi Wine after his recent election into office made him the first musician in his country to get elected as a Member of Parliament. But the Ugandan parliamentarian isn't the first artist who has nursed political ambition. Fela was among the first artists in Africa to speak openly against the political climate and though his political ambition may have peaked following his imprisonment under Buhari's military regime, he was born into a politically aware family that inspired his passion for politics.
His father was the first president of the Nigerian Teacher's Union and his mother (Funmilayo Ransome-Kuti) was the first woman to drive a car and a suffragette who led a successful fight for women's right to vote in Nigeria. His politically conscious immediate family inspired a distrust of the oppressive military system of government and that got heightened when he traveled to London for studies. Fela got introduced to Malcolm X's writings and James Brown's music and his life and perhaps African music never remained the same again.
After abandoning his original career path to study music, Fela was introduced to Ghanaian highlife and the high-life tradition of chronicling history through music. But he didn't like how passive the ethos of the music was. He then sought to create his own, a genre that employed many of the sonic qualities of high-life but allowed for impassioned political musings that Fela was finding himself increasingly drawn to. He returned to Nigeria, formed his first band and began to make enjoyable but highly political music. It seemed enough for him at the time, to channel the pain of the people, fresh from the civil war. But he had no idea, the fight was about to come very personal to him. He was arrested in 1974 for "corruption of minors and possession of cannabis" and served jail time for eleven months where for the first time in his sheltered life, Anikulapo saw the real Nigeria.
Fela ditched the Ransome in his name (which had western origins) and adopted Anikulapo which means "I have death in my pocket".  As part of his protests against the Nigerian government Fela renamed "African Shrine", his club in Surulere where he performed all his live shows, "Kalakuta Republic", declaring an independent republic and announcing himself as its leader. This was considered treason by the then government.  Ironically, the name "Kalakuta" was inspired by a prison cell in America named Calcutta which helped emphasize Fela's message of the global black struggle for liberation. He became the activist for oppressed citizens of the world through his music which contained strong anti-dictatorship messages like "Expensive Shit" and "International Thief Thief"—he never had any good thing to say about the military government.
Fela ran his compound at 14A Agege Motor Road in Surulere like a chief would and soon, the nearby Abalti barracks began to worry that he was undermining their authority. The tension reached it's fever peak in 1977 when the Republic was burnt down in an attack that resulted in the loss of Fela's mother life. This didn't deter his ambition and after moving the Shrine to it's current location in Ikeja, he continued his defiance of the government by releasing best-selling, provocatively titled records such as "Zombie" and "Coffin for the Head of State".
He eventually formed a political party, Movement of People, a platform under which he sought to contest the 1979 presidential elections but wasn't allowed to. The party was discontinued while Fela remains remembered for his good deeds of speaking against the ruling corrupt elite and his confidence in the face of overwhelming pressure. But Fela's shattered political ambition may as well be a blessing in disguise since it spares him the burden of being affiliated with a system he spoke ill against.
Whether Fela could have been a good political leader is at this point nothing more than philosophical projection based on his personality. He was reckless and made rash and questionable decisions, traits that never bode well in a potential leader. His legacy remains as valid as it is today because of the position of opposition he played in Nigeria's oppressive society. But one can't help but wonder what Nigeria would look like today if Fela had taken the mantle way back in 1979.
Featured Image Credits: Web/fela.net
---
You are meeting Debola at a strange time in his life. He wandered into a dream and lost his way back. Tweet at him @debola_abimbolu
---