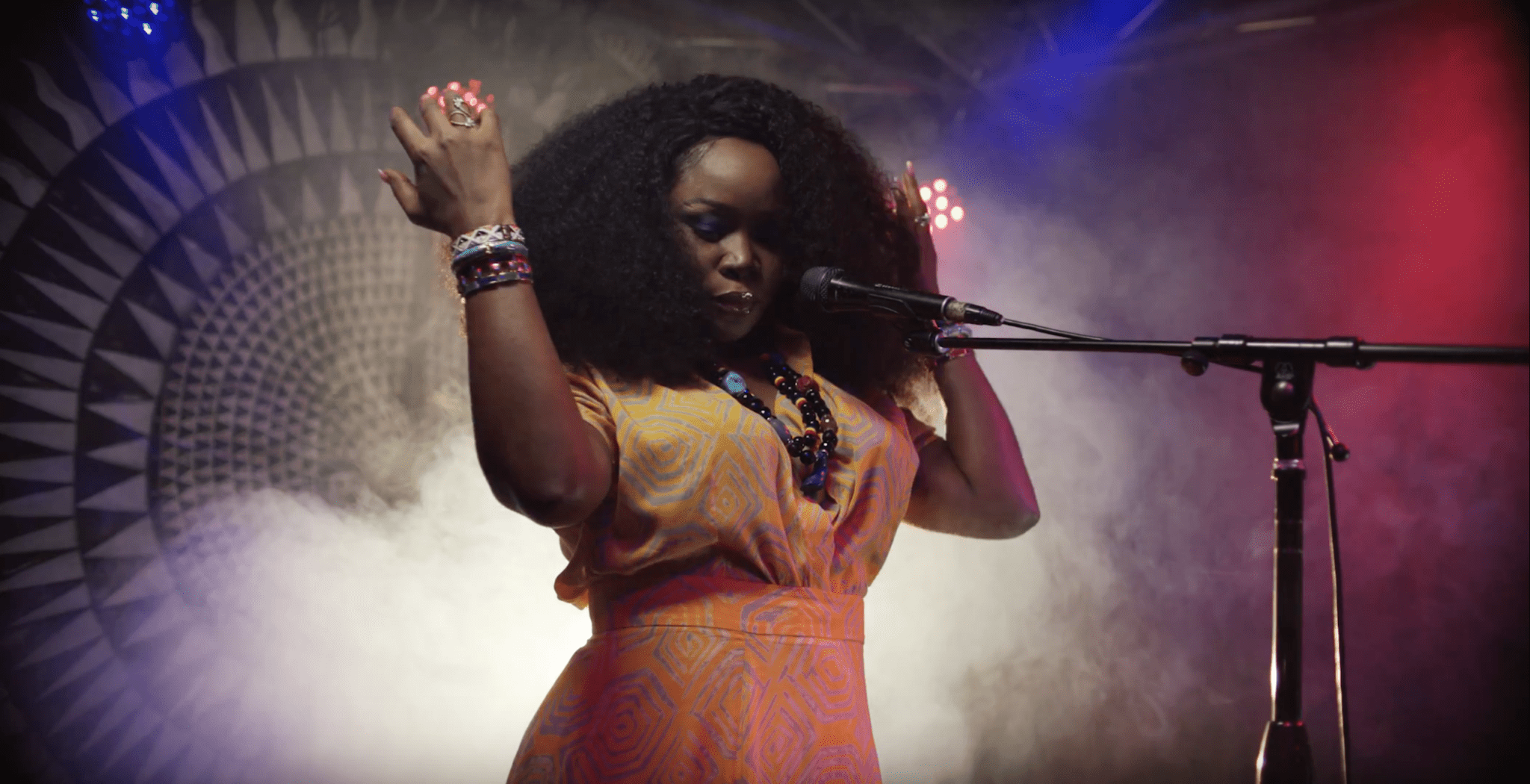 Watch Omawumi's "I No Sure" off her new album, Timeless
Omawonder is back with a new album
The visuals to "I No sure" comes after Omawumi released her third studio album, Timeless on Friday. Saxophone, Piano and Drums begin the track and soon after it starts playing, you get the tinge that it's a prelude to an american romantic drama movie produced in the 90s. The ambience set by the tone of Omawumi's voice, layered over the instruments will remind you of the 1960s; when the earthy, bluesy melodic concept of Jazz music continued to gain more popularity. Indeed, just after she's left the instrumentals to settle enough, the video produced by Bobby Boulder films, plays out like a love movie as Omawumi softly sings, "I no sure say I go miss you, I no sure say I go care".
https://www.instagram.com/p/BWCWnpJj44h/?taken-by=omawonder
Omawumi's brand hasn't really changed since she started out in 2008, it's only developed more over time. There are few, if any other Nigerian artists who will give you the Jazzy-Omawumi kind of vibe. But to talk of Omawumi like she sings just one genre of music, would be under representing who she is and what to expect of her new album, Timeless. On Timeless, Omawumi stays true to her soulful Jazz origins, fusing traditional African music with slight tints of what has become the contemporary African sound. So, expect a little of afro-pop, soul, R&B, Kwaito, Hausa Kalangu guitar chords and of course, more Jazz.
Timeless is the first album to be released off her deal with Cabal Entertainment under exclusive license to Jay z's Roc Nation. And "I No sure" is the third on the 11-track album.
Take a look at the video to "I No Sure" below.
Feature Image Credit: Instagram/@omawonder
---
Fisayo is a journalist who thinks writing is hard and reading too. But her journey somewhere reveals, words are like pawns on chessboard when writing. She wants to see, create and share with the world, experience & communicate these experiences. Tweet at her @fisvyo
---