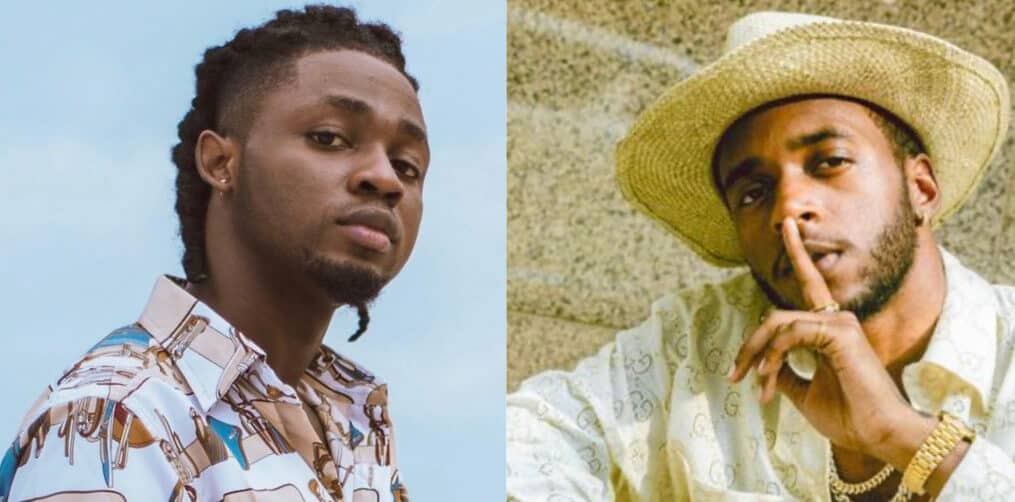 Omah Lay updates "Damn" with a 6lack-assisted remix
The duo perfectly captures the thrill of a new relationship
The quiet time between when an artist is discovered and when they make it to the big leagues is becoming shorter and shorter, thanks to the global village we're now living in. Port Harcourt native, Omah Lay only made his artist debut in February, and has now become a constant presence in the Nigerian music scene, and not even the social distancing laws that kept us indoors for the most part of the year could get in the way of his impressive breakout run.
Earlier in the year, he released his breezy, romantic debut tape, 'Get Layd' which served as comfort music during quarantine, and gave us even more indication of his ability and why he's here to stay. When the tape dropped, "Damn" was our immediate standout and earned the spot for Best New Music that week, and now he's given the track an update with a new guest verse from 6lack
View this post on Instagram
One of the key triumphs of Omah Lay's tape was how he was able to highlight afropop's diverse sonic palette. Though Nigerian pop stars have a reputation for making dancefloor bops aimed for the dancefloor and spirited concerts, his music has placed him among the new vanguard of afropop talent who seem as invested in emotional expression as they are in crafting groovy songs.
Produced by Bizzouch, the beat for "Damn" sets a bluesy ballad tone for him to reflect on his relationship with his muse. Over the moody acoustics, he warmly croons, "She loves me like damn, like damn, damn, damn," while his upbeat vocals contrast with the beat's slow-motion pace. The melodic effect allows his vocals to stand out as listeners are encouraged to hold on to each word written into his infectious melodies. Even 6lack couldn't resist borrowing Omah Lay's lyrics as he interpolates some of the original lyrics and melodies in his guest verse for "Damn Remix"; "Telling all the girls I'm on your side/Telling all my boys I'm on your side".
"Damn Remix" is a sweet and romantic single as both singers deliver impressive vocals describing the affectionate feelings everyone wants in their relationship. Omah Lay has proven yet that he can create a moment without needing to tour and it's only fitting that he gets cosigned by American heartthrob, 6lack for his song that perfectly captures the thrill of a new relationship.
[mc4wp_form id="26074″]
---
You are meeting Debola at a strange time in his life. He wandered into a dream and lost his way back. Tweet at him @debola_abimbolu
---