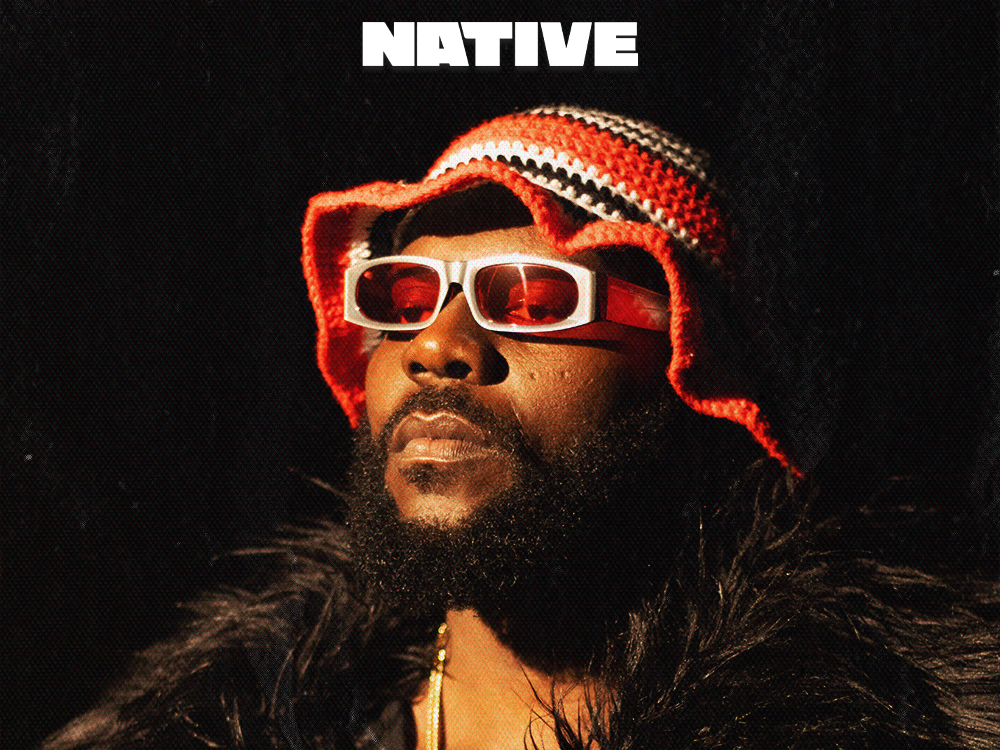 What To Expect From ODUMODUBLVCK's Forthcoming Project 'EZIOKWU'
diverse collaborations & much more
ODUMODUBLVCK's climb to the top has been a combination of talent, consistency and grace. A few months after he released "Dog Eat Dog" as an independent act, he signed with NATIVE Records and confirmed the deal with "PICANTO" featuring Zlatan and Ecko Miles. For an artist whose career began in Abuja, far removed from the entertainment epicentre of Lagos, ODUMODUBLVCK's deal with NATIVE Records, a Lagos- and UK-based music label with ties to Def Jam Recordings, was an act of faith in his talent and marketability.
It's almost one year since his deal with NATIVE Records and ODUMODUBLVCK has continued to repay the faith shown in him. He began 2023 on a high note with "DECLAN RICE," a Hip-Hop thumper that pays homage to English international Declan Rice, whose ferocious style of play on the football field ODUMODUBLVCK find similarities in his strides on the music scene. ODUMODUBLVCK has also leveraged his love for community, which has roots in Abuja's Hip-Hop space, taking his fans along with him through unfiltered access to his mind on social media. With Declan Rice's seal of approval, "DECLAN RICE" has entered a bigger scale after the English football club announced their signing of the player with the song.
While ODUMODUBLVCK inches his way toward a global audience, he hasn't left his home turf unattended. This has come by way of collaborations with mainstream Nigerian artists. "DOG EAT DOG II" birthed a quirky yet functional union between ODUMODUBLVCK, Bella Shmurda and Cruel Santino, with the latter enhancing the song's music video with Nollywood-centric adornments. On "FIREGUN," Fireboy DML and ODUMODUBLVCK went full-on Afropop, finding a balance between gruff disposition and boyish charm. Across social media, co-signs from the Olamides to the Wizkids have positioned ODUMODUBLVCK as the latest entrant into stardom.
Right before his current, bustling phase, ODUMODUBLVCK has been teasing the title of his project. For him, 'EZIOKWU,' an Igbo word for the truth encompasses all that makes ODUMODUBLVCK tick: originality, flair and determination. With the release of the project in view, the NATIVE has insider info for listeners on what 'EZIOKWU' sounds like, who else might be on it aside from ODUMODUBLVCK and what the project will mean for the artist's nascent legacy.
View this post on Instagram
A NUMBER OF POP CULTURE REFERENCES
A dive into ODUMODUBLVCK's discography reveals an offering of football references, as the man who once held the dream of being a footballer continuously alludes to his past love. This football references dot 'EZIOKWU'; on one song, ODUMODUBLVCK raps, "I go dribble the bunda/Dis one no tiki-taka." There are other references bordering on music, movies, politics and cars—from North Korean leader Kim Jong Un to the American film series Puss in Boots to the car brand Tesla.
MY NEW MIXTAPE IS OUT NEXT MONTH BY GODS GRACE.

IT WILL BE THE BEGINNING OF A NEW ERA FOR NOT JUST ME,BUT FOR MY CITY,MY NIGGAS,MY FAMILY,MY FANS & MOST ESPECIALLY "MUSIC" GLOBALLY.

ITS GONNA BE LIKE WHEN MOSES PARTED THE SEA.

A WHOLE LOT OF THINGS WILL COME WITH IT.

IT…

— FIREGUN (@Odumodublvck_) July 10, 2023
MORE COLLABORATIONS WITH NEW FRIENDS
From the looks of it, there is a healthy dose of collaborations on 'EZIOKWU.' ODUMODUBLVCK, whose life and career have taken him through different locations—Abuja, Lagos, Accra and London—brings his access to these diverse cultures to bear on the project. Every song with a guest appearance complements the uniqueness of ODUMODUBLVCK and the featured acts: they all find a way to blend their perspectives to fit the themes and moods of the songs. So far, he's already hinted at Amaarae who is set to appear on the new drop.
VERSATILITY
From his smooth hooks on "DOG EAT DOG" and "PICANTO" to the quick-fire bars on "DECLAN RICE," ODUMODUBLVCK shows his range as an artist, exhibiting an ability to shapeshift with his flows and melodies. On 'EZIOKWU,' ODUMODUBLVCK assumes different personalities: the life of the party, lover boy, nonconformist and a survivor of unpleasant realities. Sonically, ODUMODUBLVCK also plays in the field of Hip-Hop, Afropop and Amapiano—sometimes combining all three into one. One quality that unites the diversity, though, is that ODUMODUBLVCK's messaging is relatable, as it is opening into his ideologies and experiences as a young Nigerian man in an increasingly globalised world. 
A COMPLETE EXPERIENCE OF ODUMODUBLVCK
While ODUMODUBLVCK is no stranger to making projects, 'EZIOKWU' carries a different weight. As his first outing under a label and also a project that promises to increase his profile, this is ODUMODUBLVCK operating on a higher plane. Here is his chance to stake his claim as a well-rounded artist with the ability to appeal to both a niche crowd and the mainstream audience.
We predict that ODUMODUBLVCK, who is already on the cusp of consolidating his place in the music industry, will move into full-blown recognition immediately after 'EZIOKWU' drops. The music on the project is too good and too relatable not to make ODUMODUBLVCK a superstar—and that, in itself, is eziokwu.
THIS TIME NEXT YEAR THE INDUSTRY WILL BE ACCUSTOMED TO THE "FEEL GOOD MUSIC" I AM MAKING.

OKPOROKO RHYTHMS.

EASY BOUNCE.

SWEET GROOVE. #EZIOKWU

— FIREGUN (@Odumodublvck_) July 19, 2023
Featured image credits/NATIVE