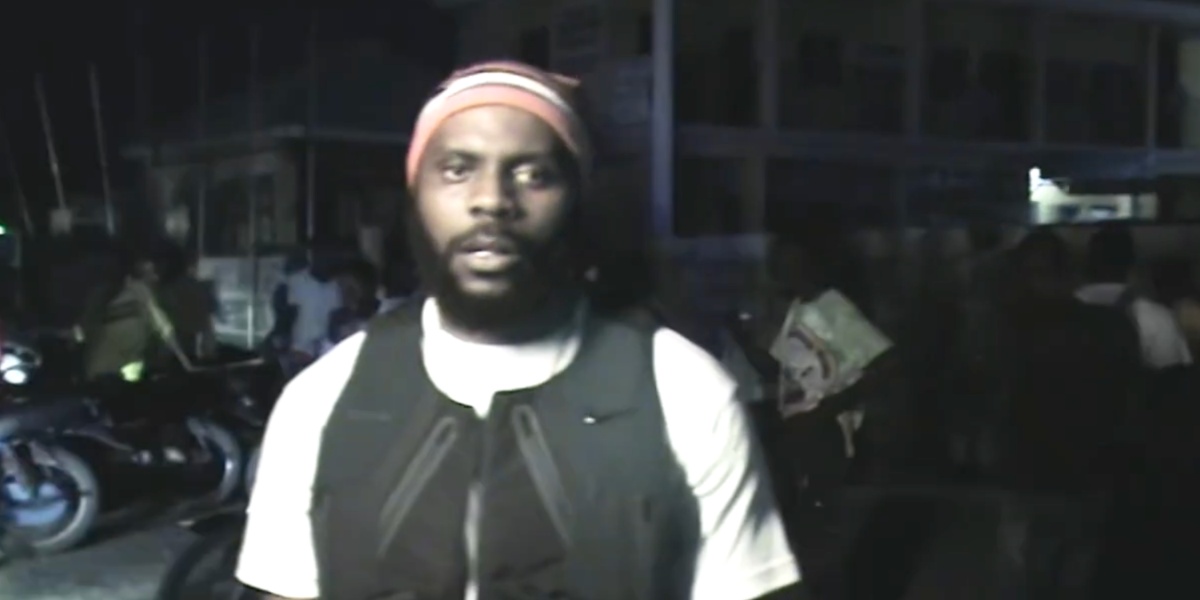 Watch the Cruel Santino-directed video for ODUMODUBLVCK's "DOG EAT DOG II"
Cruel Santino's talent as an auteur shines
After several teasers across social media, the video for ODUMODUBLVCK's "DOG EAT DOG II" is finally here. Directed by Alté frontman Cruel Santino, who also features on the song alongside Bella Shmurda, the music video adds another feather to ODUMODUBLVCK's rising popularity in Nigerian pop culture space. 
"DOG EAT DOG" was a 2022 release that played a major role in ODUMODUBLVCK's current ascent. With its catchy melodies and bounce, the UCEE-produced track is ODUMODUBLVCK's love letter to his craft and the attention he gives it and receives from it. An earlier music video captures the fun and swagger of the track, bringing more eyes to ODUMODUBLVCK's fashion style and on-camera charisma.
Shortly after "DOG EAT DOG," ODUMODUBLVCK signed to NATIVE Records and began the fine run of form he's currently on with the well-received singles "PICANTO" and "DECLAN RICE." The success of those songs has translated into wins on music charts and playlists, as well as the co-signs of fellow music stars in Nigeria and in the diaspora. He has also kept up the flame with impressive turns as a featured act on the tracks of other artists.
With the version two of "DOG EAT DOG," ODUMODUBLVCK kills two birds with one track: Cruel Santino is a revered figure in the Alté music space and Bella Shmurda is a major name in the street pop scene; marrying both forces on the track is ODUMODUBLVCK's way of consolidating his place by reaching new audiences. Tapping Cruel Santino to direct the visuals of the track allows the former to concoct a world that is a welcome creative challenge for ODUMODUBLVCK and Bella Shmurda.
The video for the "DOG EAT DOG" remix bear all the creative identities of a Cruel Santino flick: elements of Old Nollywood and a moodiness that feels immediately soothing. Through the images, the video combines the unburnished qualities of old Nigerian films and the fashion style of the 90s and early 2000s. ODUMODUBLVCK and Cruel Santino also play the roles of gun-toting men who do not mind entering risky situations for the benefit of their lovers.
All three artists give enjoyable performances in the video but Cruel Santino's expert directing skills steal the show. With this video, ODUMODUBLVCK chose well to hand the reins to Cruel Santino, who adds another layer to ODUMODUBLVCK's song and also highlights why his works as a music video director are one of the most interesting in contemporary Nigerian music.
Featured image credits/