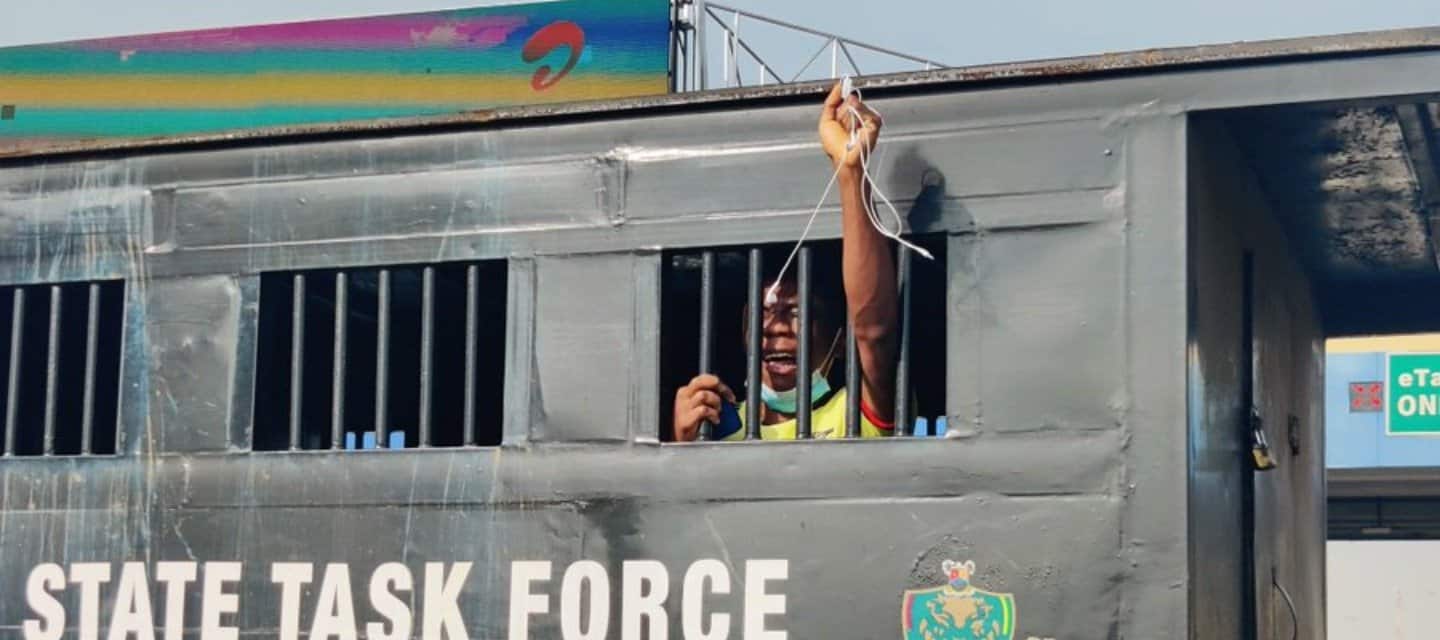 Nigerian Police Arrest Protesters At End SARS Memorial in Lekki
we will not back down
It's been one year since soldiers of the Nigerian Army brazenly opened fire on unarmed protesters at the Lekki Toll Plaza. However, despite testimony from witnesses and experts, deep-dive reports into the events of that tragic night, and evidence suggesting the military's presence, there has been no justice for those who lost their lives on that night.
To commemorate the tragic killing of young Nigerians, a driveby procession was scheduled to hold at the Lekki Toll Gate on Wednesday, October 20, 2021, but, predictably, this effort is already being stifled by members of the Nigerian Police Force who have maintained a heavy presence at the plaza since yesterday.
View this post on Instagram
Earlier today, many Nigerians turned up at the Lekki Toll Plaza to get involved in the drive-by protests yet while it largely went on without disruption, there have been incidents of indiscriminate arrests and harassment by the police. In videos that have gone viral on the micro-blogging platform, Twitter, protesters and bystanders are being rounded up by police officers and arrested for no discernible offences. In one of the videos, a middle-aged man, claiming to be a Canadian citizen, is addressing journalists at the Lekki Toll Plaza when he is arrested by police officers. 
Ironically, the man, dressed in a tracksuit, was lamenting the poor welfare afforded police officers when he was arrested. "The police are underpaid," he said. Another protester named Okechukwu Peter had his placard snatched by police officers before he was led to their van where he urged those around to "remember those who were killed."
Despite the intimidating tactics being employed by the police, efforts are already being made to ensure the prompt release of the protestors by members of the #EndSARSHelp team whose efforts are being coordinated by Ms. Modupe Odele. Already, a man named Achebe Okechukuwu has been detained and there are reports reaching social media that police have begun firing tear gas at those who remain at the site of last year's massacre. We will not be intimidated. Our message remains clear: #EndPoliceBrutalityInNigeria.
View this post on Instagram
Featured image credits/PulseNigeria