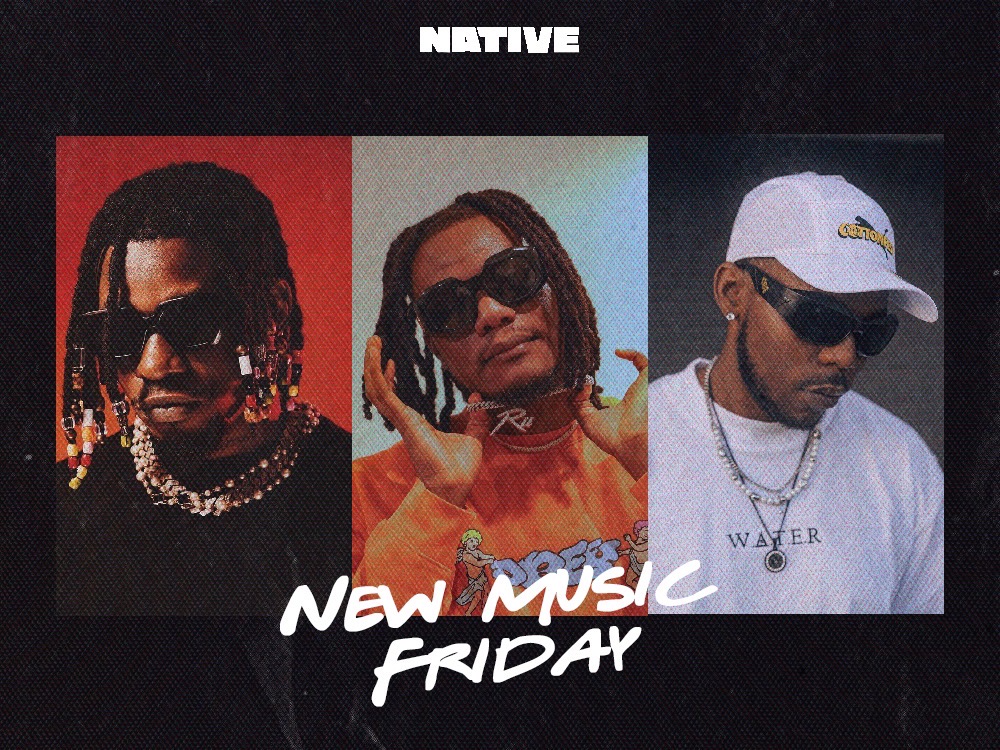 New Music Friday: New Projects from Pheelz, King Perryy, Rhita Nattah & More
for your playlists
It's Friday and the weekend beckons. What better time to unwind with the latest music projects from the African continent? More than ever, artists are utilising their creativity for the satisfaction of music fans around the world. These projects serve the purpose of preserving a moment (or moments) and distilling them into sonic pleasures.
On this week's New Music Friday, there's new music from Nigeria, Afropop's capital, inward-looking but global-attuned sound from Morocco and delicious Rap-influenced concoctions from Kenya and South Africa.
PHEELZ – 'PHEELZ GOOD'
Pheelz's transition from music producer to full-blown recording artist has been seamless and full of rewards. After his debut EP 'Hear Me Out' in 2021 and the success of his BNXN-assisted smash hit "Finesse," Pheelz didn't stop putting in the work as the singles he put out—"Electricity" with Davido, "Ballin" and "Stand By You"—stamped his skill and versatility.
With his sophomore EP, which is a play on the words "Feels Good," Pheelz clears any lingering doubts. Each song on the project carries a feeling—whether joy or romance or confidence—and Pheelz does well to pass those feelings to the listener. 'Pheelz Good' is an exciting project, a culmination of careful planning and solid talent.
KING PERRYY – 'CONTINENTAL PLAYLIST'
Afro-dancehall singer and songwriter King Perryy continues the globetrotting theme of his 2021 debut album 'CITIZEN OF THE WORLD' with his latest EP 'Continental Playlist.' Following the success of his 2019 single "Murder" with Teni, King Perryy has maintained his penchant for delivering Dancehall-inflected Afropop music, while also embracing experimentation with "Go German," his Bella Shmurda & Backroad Gee-featuring 2022 take on UK Drill.
'Continental Playlist' is all about good melodies and pleasant vibes. King Perryy enlists the assistance of Tekno, Victony, Ria Sean and 1da Banton to curate boisterous sounds that provide warm emotions. It is a worthy addition to the playlist of Africa's interesting music creators.
UC DRAY & LUPO – 'BAD BOY STILL'
Nigerian up-and-coming acts UC Dray and Lupo have combined efforts on a new EP titled 'Bad Boy Still.' The project is Lupo's debut and UC Dray's sophomore after 2021's EP 'Ray of Light.' Both acts add their flavour to six songs that move from Pop to Amapiano to Drill.  They add Nigerian rapper Jeriq and Nigerian heavyweight act Wande Coal to their slim cast of guest appearances. The tracks have a breezy but purposeful touch to them as UC Dray and Lupo seek to showcase their talents and kick off the year on a great note.
ZEJI – 'COSMIC SONIC'
Zeji, an indie Kenyan music producer, rapper and singer, has always been on his grind. Last year, he released 'Magema,' adding to 2020's 'Nairobian Chillhop,' 'Nairobian Chillhop, Pt. 2,' 'No Skips : Molten Breath' and 2021's 'Postitively Negative.' A quick look at Zeji's discography unveils a love for Japanese comic culture and science. On his newest project 'Cosmic Sonic,' his interests are on full display.
The production on 'Cosmic Sonic' is top-notch; the project fuses electronic elements with Hip-Hop with a precision that is closest to Nigeria's Cruel Santino. Zeji and his featured guests mostly spend time dropping braggadocios raps but it doesn't feel corny; there are also bits of vulnerability, like on "Fade out of the Galaxy." 'Cosmic Sonic' is no dull affair.
RHITA NATTAH – 'INNER WARRIOR'
The most striking quality about Moroccan singer Rhita Nattah is her voice; it bears so much emotion and charisma. The next thing that catches your attention next is her lyrics, which shine with insight from lived experiences. The self-taught artist and music producer, in partnership with long-time collaborator Samir El Bousaadi, has released her debut EP 'INNER WARRIOR.'
'INNER WARRIOR' is a documentation of Rhita Nattah's journey and experiences, as regards love, self and Moroccan society. Effortlessly, through R&B/Soul, she makes room to vent her angst, embrace her vulnerabilities and call out her country's politicians. 'INNER WARRIOR' feels like a once-in-a-lifetime experience and rightfully so.
MASHBEATZ & SAUDI – 'SAWFSIDE'
On 'SAWFSIDE,' South African Hip-Hop music producer MashBeatz taps his fellow countryman and rapper Saudi for a seven-track ride of swaggering trap soul. Saudi, whose last project was 2020's 'The Drip's Leak,' commands MashBeatz's sample-based productions with graceful verses and hooks. Throughout the project, he recalls instances of crime, love and passion for his craft. Their synergy is a winning combination as MashBeatz adds another streak to his growing list of collaborative projects.
Featured image credits/NATIVE
---