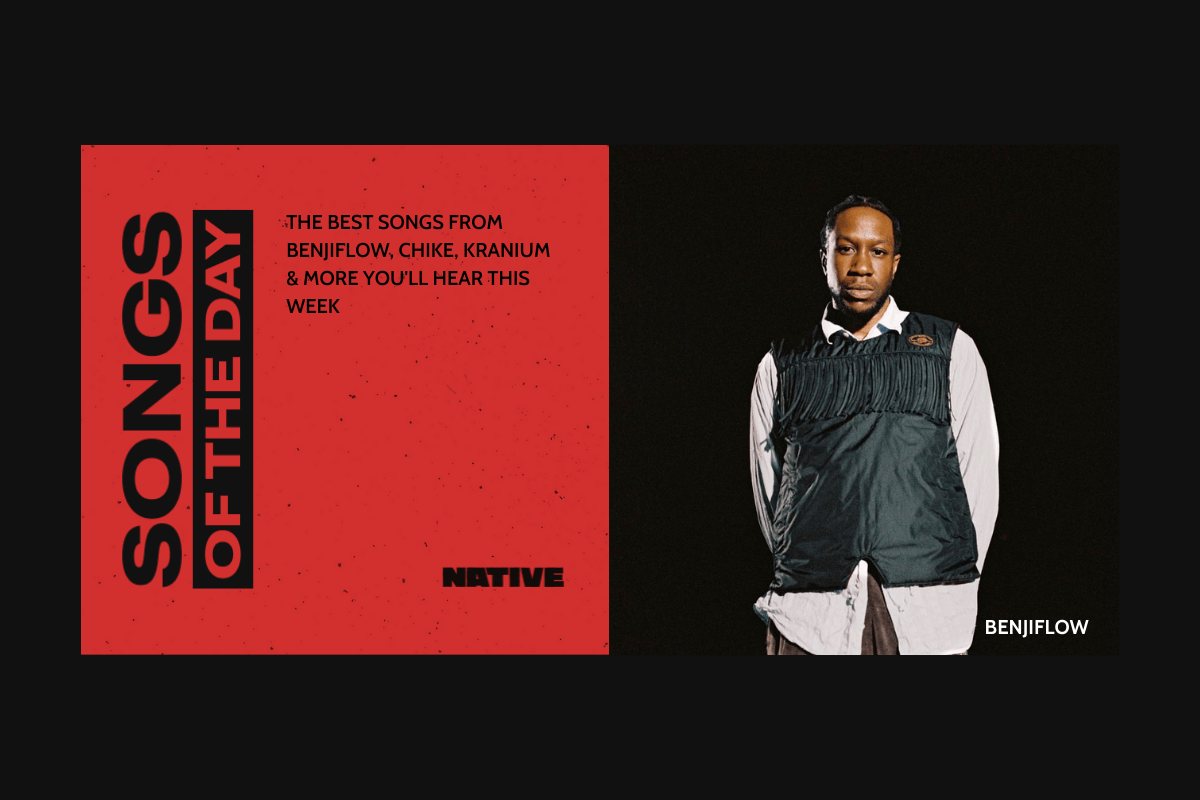 Songs Of The Day: New Music From BenjiFlow, Chike, Kranium & More
Best New Music From Across The Continent
After the many wins forged by Afropop last year, the musical landscape has never looked more promising. As such the fast and furious pace of new music releases makes it hard to keep track of all the good music coming out of Africa. That's where our Songs of the Day column comes in.
We're doing the work to stay on pulse with all the music coming out from across the continent and beyond, bringing you exciting songs of tomorrow: today. Earlier this week, we brought you new releases from Wurld, Portable, Kofi Mole, Reminisce& more. This New Music Friday, enjoy these new releases from BenjiFlow Chike, Kranium and more.
BenjiFlow – "Ready" ft. Juls
After several single releases last year including "Go" and the Oxlade-assisted "My Bella," Benji Flow has now shared his latest project 'The Thrill.' The 8-tracker that finds him making an ambitious change from his last EP as he experiments more and shifts the boundaries on his creative output once again. On standout Amapiano-inspired track "Ready," the singer teams up with Ghanaian-British producer, Juls who delivers the perfect groovy backdrop for Benji to express his romantic intentions to a muse. "Baby I feel the same way/I told you I'm ready/Don't let this feeling go," he sings over the song's propulsive beat, addressing a muse who he's ready to deeply commit to.
Chike – "Nwoke Oma"
Singer and songwriter Chike gets inspirational in this solo Afropop single entitled "Nwoke Oma". "Nwoke Oma" is an Igbo word meaning a good man/handsome man/great man and in true fashion, Chike works his boyish charms on the track. Singing "When you dey hustle, you go dey all alone; when you succeed, they go call you their own," he speaks on distinguishing between those in your corner and those against you. He advises listeners to be careful and mindful of people who care for you during the good and bad times.
Kranium – "Wi Dey Yah"
Kranium returns with a reggae induced tune titled "Wi Dey Yah" as his first single of 2022. "Wi Dey Yah" is Jamaican slang for "We're here, or We've Arrived, " showing his new-year mindset. In a boisterous and self-assured tone, he sings about his accomplishments and toasts to the successes yet to come.
Kida Kudz ft Prettyboy DO – "Plus 2"
After the release of his sophomore album 'Top Memba' in 2021, packed with hit songs like "Makaveli" and "Animalistic", Nigerian born London based Afro-pop artist is back to debut his three-track single pack titled 'Jiggy Pack Vol 2'. The third song on the project is dubbed "Plus 2", assisted by fellow Nigerian rapper Prettyboy DO. The song is a slow-paced, low-tempo track that flows smoothly with Kida's unique vocals and DO's signature eccentric rap style. Both make a great team and lovely vibe.
Save Milli ft Ria Sean & Shank – "Studio"
After releasing his debut EP, 'Childish II', last year, Afrosoul singer, Save Milli is back with a dual-single project. The first is a solo track titled "Like This" and the second is "Studio" featuring fast rising singer Ria Sean and Shank, which is an immediate standout of the two.
"Studio" explores an intimate moment shared between two lovers in a cosy studio space. "I'm about to set the mood, you know to make everything beautiful, bout to make love in the studio" sings Save Milli, addressing his love interest and reassuring her of his commitment to her safety and enjoyment. Ria Sean was such a perfect addition to this track as she mimics the reactions and responses of his lover, forming an angelic union of both their voices.
Powpeezy, Barry Jhay & Psycho YP – "Lagos Party Remix"
With success from the first song, Nigerian singer-songwriter Powpeezy taps Barry Jhay and Abuja rapper Psycho YP to hop on the remix for his single, "Lagos Party". The Afro-trap number finds all three rappers trading bars about Lagos nightlife, getting their shit popping and maintaining the bag.
Khaid – "With You"
Khaid is a fresh face emerging in the Afro-trap scene with his debut single "With You", released today. The romantic number finds Khaid singing about his unrequited love with a girl who can't help but give him a hard time. With all the hurt and pain he's been through, he still falls deep into love with her and hopes she returns the feelings. The energy in "With You" is brilliantly portrayed in the music visual skilfully directed by OceanBoy.
Nu Fvnk – "Fair Game"
East African musician Nu Fvnk has been making music since he was young. After years of sharpening his skills, the singer is ready to kick off the year on a high note with the release of his new single, "Fair Game" which he produced and mastered by himself. The catchy new single is a genre-mashing affair which finds the singer chanting in defiance about the underdog rising to propserity. "Fair Game" is set to feature on the singer's debut album 'Color Man', set to be out soon.
Featured image credits/