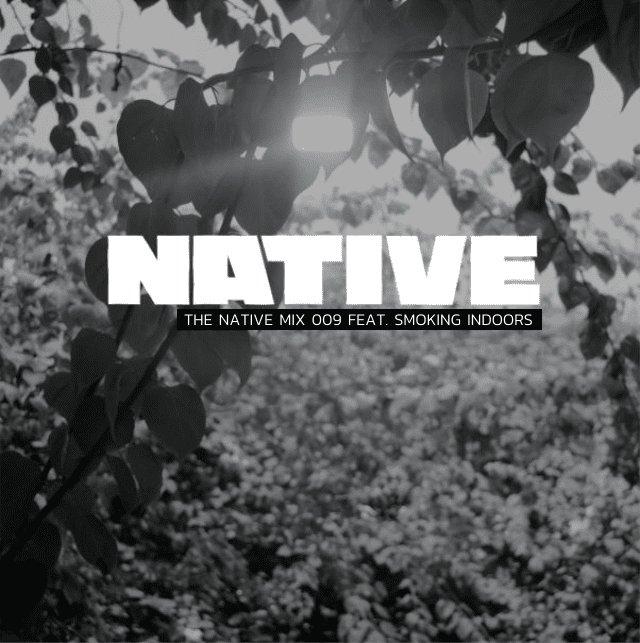 NATIVE Mix 009: featuring SMOKING INDOORS
featuring a bootleg edit of Ycee's "Juice", unreleased Tau Benah track, and much more
SMOKING INDOORS helms the 9th NATIVE Mix, and after a two episode absence, he returns with some heat. The London-based DJ/Producer opens with The Alchemist's "Hold You Down", paying homage to the late, great Prodigy. He moves on showcasing his usual eclectic mix of bangers, shuffling from Adey's "Dirty Diego" to ESTA's Slide edit, "I Might".
There's also an uptempo bootleg edit of YCEE and Maleek Berry's "Juice" at around the 21:51 mark that we didn't know we needed till just now. Before wrapping up his mix, SMOKING INDOORS slips in an unreleased Tau Benah track, "Talking Trees" which we will be needing immediately.
Have a listen to his best episode yet, and peep the tracklist below.
Hold You Down (feat. Prodigy & Nina Sky) – Alchemist
Astro Travelling – Quasimoto
Freakin You – PARTYNEXTDOOR
Ngud – KWESTA
The World Is Yours – AKA
Baddest – AKA
Cant Knock The Hustle (Fools Paradise Remix) – Jay-Z
Notice – Not3s
Dirty Diego – ADEY
juize – SMOKING INDOORS
I Might – ESTA
In Check – Bryson Tiller
Fun – Meltycanon
Hustlin – Donovan
Hell Naw – Nasty C
Charlotte – Prince Kaybee feat Lady Zamar
Geomancer – Recloose & Ezrakah
Mask Off (Dillip bootleg) – Future
Waps – SIx7
Alright – Leafs feat Young Nnelg
Unity & Equality – Meltycanon
Talking Trees – Tau Benah