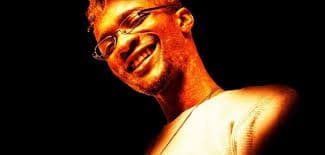 NATIVE Exclusive: CKay talks about staying authentic while exploring sci-fi inspiration
Watch the ambitious afro-futurist short film here
If we harken our minds back to #thattime in 2017 when there was an entire podcast episode dedicated to flagrant comments about some artists, you might remember the comments made about CKay. Shortly after, the Choc City artist responded with an EP titled after the infamous remark, 'Who the fuck is CKay?' and has since seen one of the industry's most interesting upwards trajectories.
While the tape's overt attachment to the public outcry meant the buzz was fleeting, the public's opinion on the legitimacy of CKay's career remained inconclusive for a while longer. Given that it was still quite early on for him, it was clear that he was audibly still working out who he wanted to be with the EP, and it wasn't until he dropped "Container" the following year that he finally struck gold.
"It was very different from what I normally do. I just did it as a cruise song and we just put it out."
CKay fancies himself a lover-boy with songs typically themed around love, heartbreak and sex. Fortunately, he can also switch it up and make upbeat, party songs such as "Container", a playful party-driven song which celebrates living lavish. The song became a viral sensation on social media after it earned the approval of celebrities like Davido, Zlatan, Mayorkun and others who joined the online challenge made to promote the song.
"That was the first breakthrough that made everyone pay attention to me. We didn't even take it too seriously at first and from just my Instagram post, I already had American DJs sending me videos. They were sending me videos of people playing it and it wasn't like I had ever gone to America to do press or anything. I mean it changed my life, cause I got to do shows in so many different places."
CKay further cemented his place as a bonafide pop star with his follow-up EP, 'CKay The First' which showed off his versatility and range, as he adjusted nicely to a newly found freedom from the weight of people asking who the fuck he is. He experimented with different ideas, such as blending classical music and afropop for "Way", a lightweight turn-up afropop anthem which was inspired by Beethoven's "5th Symphony" rendition. He also explored spirituality on Barry Jhay-assisted "Beeni", preached the gospel of emotionless sex on "Dtf" and by all indications, dropped a tape with no skips.
"I've always wanted to drop a proper project that will make people shut up and respect my name. To just say "yeah this boy is dope". I believe to be noticed, I have to make stuff that's just different and have different ideologies. There are a million songs about love but I made a song like "Dtf" that talks about emotionless sex for the sake of preventing heartbreak."
Clearly continuing in his penchant for standing out, his latest release, "ALIEN", a sci-fi short sees him stepping outside of the box, featuring Afrofuturistic costumes, some spoken word, a few tracks from the EP and some melodramatic acting. The acting followed the romantic narration from the poems and the lyrics of the featured songs, "Oliver Khan", "Dtf", and "Love Nwantiti", which served as the soundtrack for the 3 parts of the 7-minute long video.
"ALIEN" starts off with a black and white scene, showing CKay being rescued from a deserted road by a woman who is revealed to be an alien when the coloured frames show her blue skin. The entire short exists to show how love is often found where and when we expect it the least, and CKay has to break his human lover's heart in order to be with the alien he has fallen in love with.
This interest in science fiction wasn't birthed out of Black Panther's Wakanda making Afrofuturism cool two years ago. CKay's interest in space exploration has been apparent since he was a child, and this led his parents to push for him to study engineering.
"When we were making the visuals, we were thinking of an angle that would be culturally relevant because all eyes are on Africa. I'm a huge "Star Wars" fan and I wanted to make space suits and all that shit but then I thought about it again and I figured that would be like inferiority complex because we're portraying a narrative that doesn't belong to us as Africans."
His sci-fi plot took elements from the interstellar universe and fused them with his everyday reality in Africa. Though the video is set in Accra, the deserted road he's stranded on mirrors sci-fi's usual setting in space. We later see him attempt to bring his alien lover into his human world, but she's met with a lot of hate for being "different", which feels a bit relevant to the current times. "ALIEN" leaves no stones unturned, while blurring the lines between CKay's authentic human reality and the sci-fi alien fantasies that inspired the video.
One of the scenes from the short film was shot in a castle in‌ James Town, Ghana which is a popular historic location for slave-trade. The castle was built to house white people because it was so close to the coast, however, black people weren't allowed in during the colonial period in Ghana. It's poetic that a building which signifies segregation in our own land has now been taken over and is being used to create art and express themselves freely. CKay's authentic depiction of the historic monument from a period some people still won't acknowledge has value that can't be quantified. It's art and its culturally significance is far greater than Star Wars derivative spaceships and laser weapons.
"The Jamaicans, the Europeans and Americans are more intrigued when they see Ankara, red sand, trees. All that shit is crazy to them because it's culture and they've never seen it before."
CKay hits all the right marks with "ALIEN". Even if you wished he neglected his indigenous culture and took the more cinematically ambitious route, you can see why it was important for him to portray his authentic African culture especially in light of the recent riots held in America and the UK to fight racism.
[mc4wp_form id="26074″]
---
You are meeting Debola at a strange time in his life. He wandered into a dream and lost his way back. Tweet at him @debola_abimbolu
---