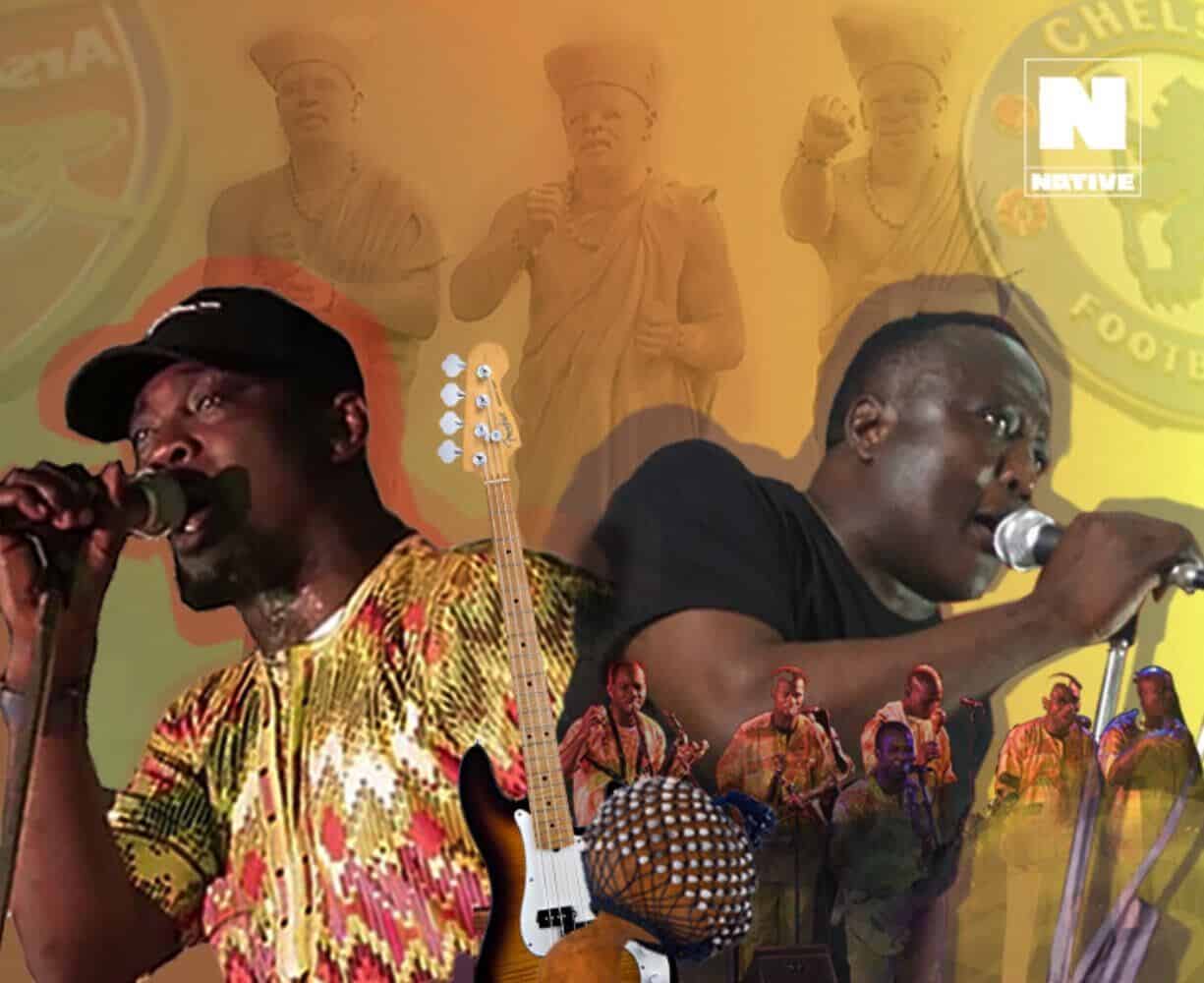 Revisiting Pasuma and Saheed Osupa's infamous Tupac-Biggie style feud
We examine the greatest Nigerian music beef of all time
In March 2009, Sir Kollington Ayinla sat amidst well wishers and a boisterous atmosphere of socialites and Yoruba royalty for the wedding of his daughter. Enter Pasuma Wonder and Saheed Osupa to give the crowd a good time. Unfortunately, things went south as Pasuma performed and Osupa's fans clamored to remove him from the stage. Their boss was coming, they said, and Pasuma wasn't wanted around. The situation turned itself into a Royal Rumble and two people were left to rue the day: the bride and her father. What happened at Sir Kollington's daughter's wedding is one of the many instances of what happens when Pasuma and Osupa cross paths backed by legions of warring supporters.
From Jazz pioneers, Louis Armstrong and Dizzy Gillipe going toe-to-toe, to more contemporary rivalries between Drake and Kendrick Lamar, feuds have been elemental markers of trend and cultural evolution. In Fuji music, allegiances run even deeper owing to the genre's genealogy to Apala and similitude with hip-hop, two music styles deeply interwoven into everyday life and the aggrandized personalities of their mouthpieces.
Like TuPac and Biggie Smallz, Pasuma and Osupa initially started off on amiable terms, due to their joint apprentiship in their younger years under Wasiu Ayinde Marshall (Kwam 1) in the early 90s. However, fast forward to the late 2000s, both musicians are at their respective peaks and two of the most celebrated voices in Fuji. This naturally led to comparisons, thanks to the media occasionally speculating bad blood without confirmation. But by the release of "Ijoba" (which loosely translates as 'government), a title track of an album of the same name in 2009, Pasuma had proclaimed himself the undisputed king of Fuji, rebuffing any other claims to the same throne.
Quite like hip-hop's reaction to Kendrick Lamar's grandiose mafia style call out on Big Sean's "Control" in 2013, Saheed Osupa was one of the Fuji musicians who assumed themselves a focal point of Pasuma's "Ijoba". Saheed Osupa saw this self-coronation as an attack on his own 'kingly' status conferred on him by the progenitor of Fuji, Sikiru Ayinde Barrister. From then on, what might have been a cold war turned into a full blown battle for supremacy.
As rivalry for the throne of Fuji continued to fuel the feud, Fuji music fans split into Pasuma or Saheed Osupa factions, each artist readying fans and supporters for all kinds of showdowns. Diss track followed diss track, along with public jabs and subliminal messages using a range of mediums-from T-Shirt inscriptions to album titles. The touchy points of the rivalry sometimes bordered on petty details. Pasuma raps of Osupa's inability to afford a pilgrimage to Mecca? Osupa goes on one, just to prove he can. Pasuma gets a Chrysler? Osupa gets one too. Even sports is not left out of this bickering malice as Pasuma aligned himself with Premier League side, Arsenal while Osupa brandished Chelsea's insignia. Both musicians took opposing sides whenever they could and teeming legion of fans would follow suit.
The rivalry often took even more hilarious dimensions, offering respite and humour to watchers of the conflict. Just like their aliases, the men's personalities were big and close to larger-than-life in proportions. Pasuma styled himself 'Oga Nla' (meaning 'The Boss of Fuji music'). Not to be outdone, Osupa called himself 'The King of Fuji.' Later on, he expanded this is into 'Oba Nla Fuji'- the biggest king in Fuji. The grander the nicknames grew, the more importance their fandoms applied in how the rivalry metastesized.
But this was beyond mindless ego battle between two grown men running circles around each other. Pasuma and Saheed Osupa's beef often spiralled into violent bouts between their camaraderie. Particularly between Mushin area locals (where Pasuma is from), who protected their home base against the intrusion of the Osupa party from Ajegunle. A chess-like move during these years saw Osupa, an Ibadan native, appealing to the sensiblities of local rulers where Pasuma lived, to bestow him a traditional title. A daring territory grab reminiscent of Tupac and Biggie's draconian West and East coast seperatism.
Before a reconciliation was made possible between Osupa and Pasuma, the tales of blood from their engagements were near-endless. A Pasuma concert was not a safe place for an Osupa fan and likewise for the other camp. More often than not, fights broke out and blood was spilled. The struggle for supremacy was especially real for fans with matching tales of scars, weapons, death tolls and police arrests.
2015 came as a watershed year for both Pasuma and Osupa as they took the first steps towards reconciliation. The two of them, both muslims were photographed smiling into the camera at a religious event organised in the month of Ramadan. Perhaps it was the atmosphere of holiness around them or something else, but regardless it was a feast of light to the eyes of their fans and the media alike. The war was over and everybody could go home.
But while the darker parts of Pasuma and Saheed Osupa's beef are quite dismaying, it led to an outpouring of creativity, allowing both artists an imaginative spread to outbest each other. These days, Pasuma and Osupa are rumoured to be working a joint project to commemorate their closure.
Written with additional words by Ehimenim Agweh.