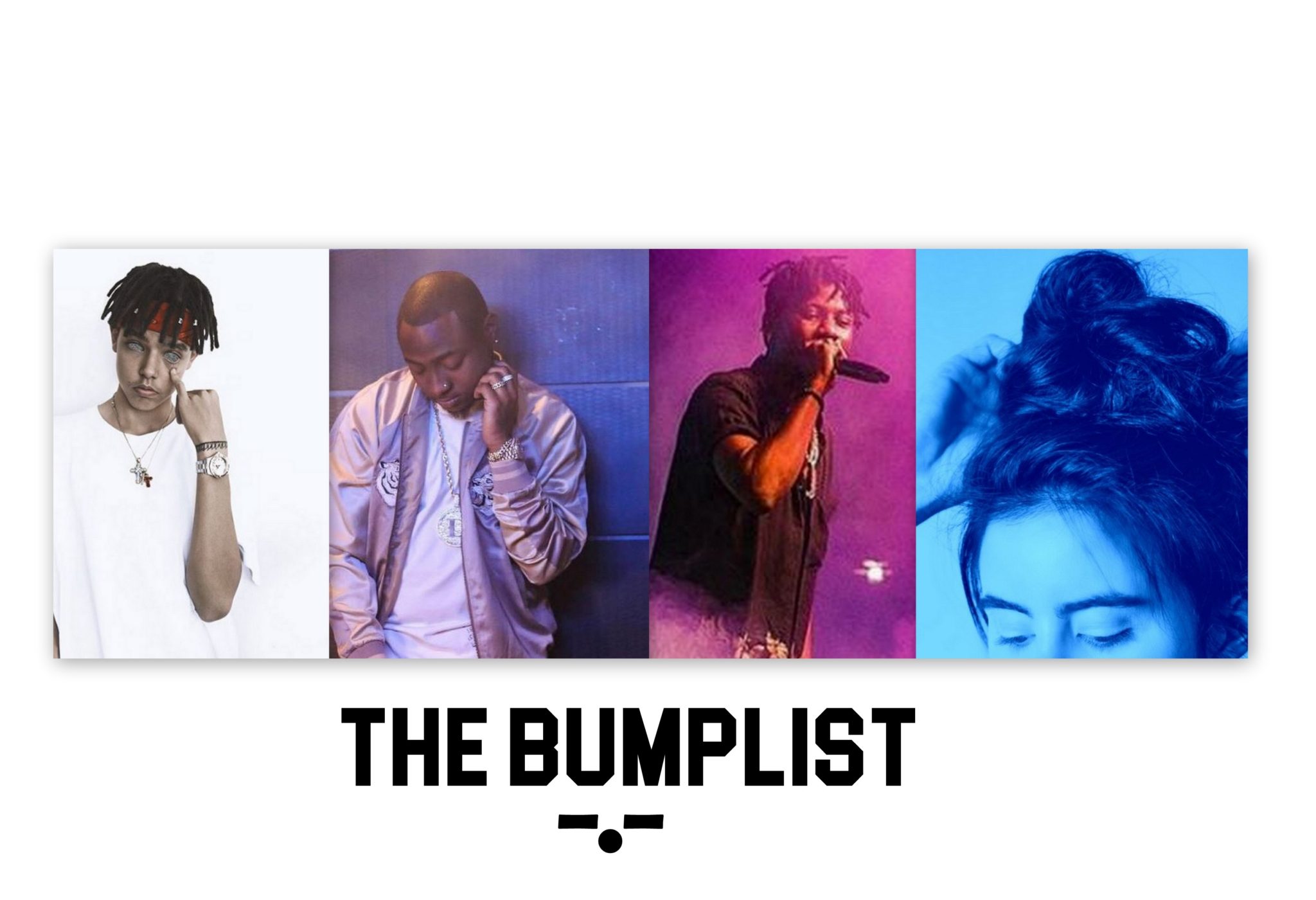 Every week we will be publishing this playlist with a collection of ten songs from SoundCloud, the Nigerian mainstream and everywhere else. There is no ranking order, era restriction or critique system. The Bumplist is just strictly for readers and fans to find and discover stuff they may like
From The Cloud
GYENOM – Tonero
"GYENOM" comes almost completely stripped of lofty ideals many SoundCloud artists drench their lyrics in. There is a tint of psychedelia that transitions too smoothly, creaming your ears with lush vocals, synths and minimalist drums.
945 – J.Molley
There is nobody out of Johannesburg's underground getting near enough attention as J.Molley is right now and the reason is evident on vibe-y tracks like "945" where his druggy voice foregrounds minimalist hollow synths and trap drums.
Man Of The Hour – Orinayo
There is just something about personalised feel good music, that makes you feel good about yourself (Like 'duh' right?).
Stay Over – To Name A Few
I have evangelised the gospel of this beautiful song since last year, if you didn't get the message, this is your chance to receive this audio blessing. Hit play already.
Cruisin – Olu and The Coconut 
There will always be a place for experimental Nigerian music on my playlist, and once you stop cracking up at this guy's name, his reinvention of Daft Punk's signature cyborg vocode doesn't sound as bizzare as you may initially assume.
From Our Pot Of Jollof
Link Up – YCEE x Reekado Banks
Somewhere in my mind, I feel like I always knew what this collaboration would sound like, trippy, dark and clean. What i did not see coming though, is how Reekado Banks is slowly evolving a sleeker, sexier carriage of melody.
Packaging (feat. Davido) – DJ Spinall
"Packaging" is the second reapperance of Davido and Del B on the same song, since DJ Neptune's "So Nice" in 2014. Spinall's vocal absence would have brought more pre-meditated sanity to this Afro-house hit, but his featured artists are the ultimate tag team and they fulfill their roles excellently
Get Up (feat. Flash) – Sarz
It may be the voice layered on the beat or the Afrohouse drums swinging on and on, either way, Sarz's "Get-Up" is an instant replay trap you can ensare yourself with.
Spice and Everything Nice
Gold – Kiiara
Kiiara's story is something of a fairytale. She is a 21 year old cloud rapper (EDM + Trap+ Dubstep) who got a record deal as a store keeper and turned her life around. Have a taste of her epic rise to glory on this chopped and screwed electronic gem.
Salt Skin – Ellie Goulding
If you like colourful organised noise layered under poetic songwriting about unrequited love and chasing your heart's desires, go for it.