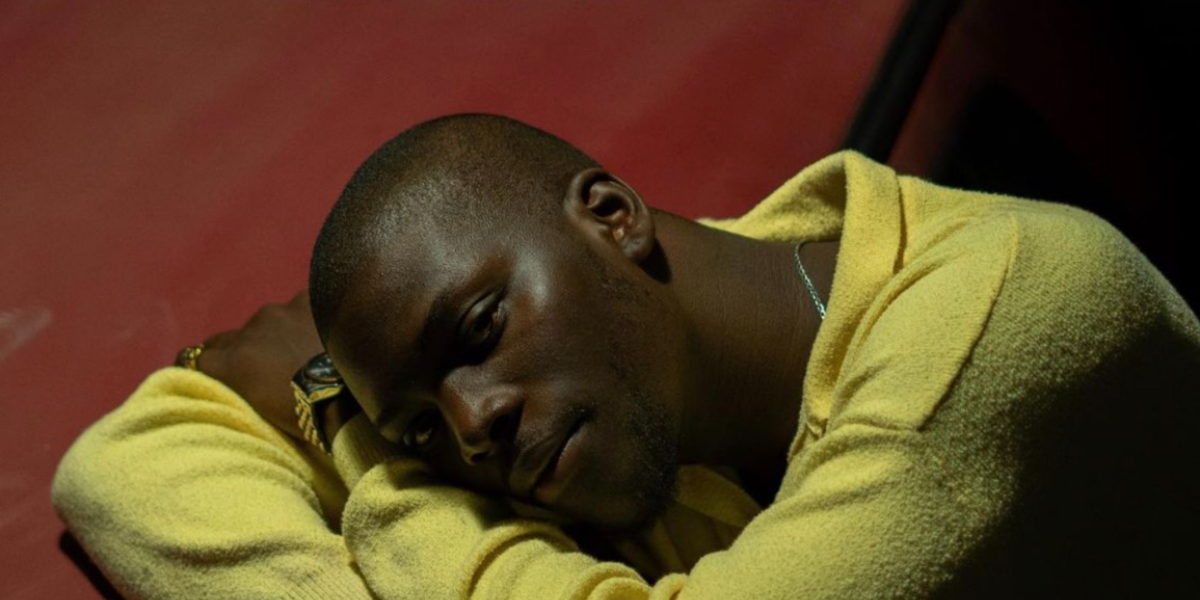 A 1-Listen Review of Yinka Bernie's Latest EP, 'Something New'
a lush soundscape commandeered by YB's vulnerable direction
Beauty resides in everything touched by Yinka Bernie. Since emerging as a fresh-faced singer around 2017, he has gone on to establish himself as a multifaceted artist, producing and writing for others as much as he does for himself, all the while living out a private life as an academic. Yinka Bernie's husky vocals have drawn comparisons with icons like Blackmagic and Burna Boy, but his novelty rests in his sonic compositions – experimentally brooding, he can go from the rapid distortions of electronic to the sea-evoking palmwine music, flexing a versatility that's rarely matched in the West African alternative scene and makes Yinka a highly sought after creative. 
View this post on Instagram
Last year, he collaborated with multidisciplinary creative Niyi Okeowo on 'Euphoric Sounds from Within,' a project lined with exotic lo-fi beats and personal stories from voice overs, the words inventively cut at times to form parts of the production. It was as unusual as it was starkly beautiful, slowly moving with an ambient range. After that came "Jaded," a song whose brooding groove deeply resonated, and eventually became one of my favourite songs of 2021. 
Yinka Bernie's sparse periods of releasing music essentially works because of how potent a musician he is, casting nets into the human condition with an auteur-esque progression. Even when he's curating the tempered landscapes of being young, he's like many others, and has a tender, intimate atmosphere that makes him a beloved artist among his burgeoning fan base. With all the attendant anticipation, Yinka has finally released his latest EP, his third yet, titled 'Something New'. 
In Usual 1-Listen Review Fashion, All Reactions Are In Real-Time While The Music Plays. No Pauses, Rewinds, Fast-Forwards, Or Skip.
"WHO DO YOU CALL"
I'm of the opinion we've seen more deliberate openers in recent times, and I'm expecting no less here. Warm drums and tones, a Kudi-esque hum, quite the ethereal set-up. Yinka's voice just came in like a splash of water on a hot day; there's shekeres somewhere, a really rootsy vibe. You can tell the lyrics are only in service of the set mood, and the repetitions of "Who do you call?" just fit very beautifully. He's making some laser-sharp cuts with synths in these closing seconds, and then—that's it, a sudden end to the hypnosis of a song.
"VERY SIMPLE"
The bar has been set by that first song, no two ways about it. "Very Simple" is quite simple in the sonic direction: there's a faint touch of the mainstream Afropop sound in its drums, but there's a melancholic feel set by a piano on loop. On his part, Yinka plays close to his Yoruba roots, going the humour-lined urban rap path Ajebutter22 and Falz are famed for. These raps come off very sweetly and cooly on the ears, their tone, even before the words, making an impression. I'll surely be revisiting this one soon. "You hypnotise me, if na travel I'm organising"—this obviously wouldn't read like the sickest bar but wait till you hear Bernie rap the words. Easily two for two, it's been a beautiful introduction to the project.
"YB WHY? INTERLUDE"
A Yoruba praise song starting out this one, surely takes one to the red sands of Ibadan or Ife, or the many places where such music reigns supreme. It plays very briefly, before a voice-over of someone talking about Yinka's music comes on. From the intimate cheerfulness of her speech, you can tell she's a day-one. LOOL, this is just tender, actually sounds like a friend of his. She's not harshly demanding music, but recognises he's human and has the same insecurities many of us share. Thankfully Yinka has released something new. 
"SMILE BEFORE YOU SLEEP"
Some slow keys to start this one. Sounds like a traditional soul record, but the spaces in between the count is spread out, a tinkering Yinka has often done before. But he sounds very emotive here, utilising his rich baritone to cast affirming spells on the listener. He sounds so good sometimes I don't care for what he's saying – which makes it even more interesting because he's such a brilliant writer. A line I'm particularly in love with is, "Maybe you should smile before you sleep, you know you can ring me in your dream," which tenderly draws a connection between the romantic and the ethereal, a word that perfectly conveys the calming vivacity of the song. 
"IT'S OKAY TO CRY"
From the title you can perhaps guess they'll be a conversational edge to this one, and you'll be right. Having released the song earlier, it's quite a shame I haven't heard it earlier but WOW, this is such a record. He's not as acutely melancholic as you'd expect, rather he's recognising how everything flows into a larger story. The vocals are laden with emotion as he spills vulnerable memories and emotions. With the loosely held nature of his delivery, you have to pay attention to get Yinka's words and it's a choice that encourages active listening. It'll be quite the journey to peep the words later, with less constraints. Joyce Olong on this is the perfect feature as well, her tone just melds very beautifully with the production. "I wanna be alone most times" – ME TOO, JOYCE, ME TOO. This duet just works, and is such a perfect closer to a perfect project. How's Yinka Bernie not big big? 
FINAL THOUGHTS
'Something New' continues in the YB style of short projects. Listening to its five songs, it's obvious he takes great note of the details in his art, crafting them to dazzle individually as much as it does as a whole. Every project of his from the cult classic '19 & Over' has remarkably revealed an aspect of his artistry, and never fails to leave one wanting for more.
That's the dominant takeaway from this one, too. He's just a genius musician, and nothing would ever suffice. Asides that instant craving, the mass of the music is as weighty as ever, bringing personal and communal stories into its canvas. 'Something New' is another fitting portrait from a musician who has favoured vulnerability long before it became cool, and as part of his artistic trajectory, there's something of a nagging suspicion that this is only a prelude to a larger body of work. There's so much wealth in the five songs, that breaking them into smaller components might prove worthy even as a time-tasking activity. 
For now though, Yinka Bernie has served a project which will surely get repeated spins on the playlist. He's mastered the relay of a specific range of emotions, and there's no doubt we've been feeling those emotions lately. Warmth, serenade and stories—that's what you'll find here, a natural extension of the ethos YB has embodied over the years. 
Stream 'Something New' below.
Featured image credits/