Nigerian Ghanaian artist, Nova has showcased the depth of his sonic range since his NATIVE debut back in 2017. From adopting the jaded detachment of a rapper, and tapping into the EDM explosion of the time, he's still found the time to shower his love interests with affection on his more slow-tempo love-struck numbers. It's with this penchant for trying on new sonic choices, that he wishes to deliver more fire on his forthcoming project 'S.T.A.Y II' – the sequel to last year's 'S.T.A.Y (Still Think About You)'.
Ahead of the project release, he's just shared a new romantic single title "Replay" which will serve as the project's lead single upon its November 20 release. Produced and engineered by long-time collaborators, Doozybeatz and Bankyondbeatz, his latest offering, "Replay" is an honest confession of desire and affection to a failed love interest who he's holding out hope that she will come back to him.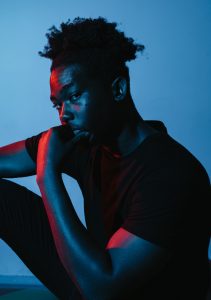 Over the mellow piano-led beat accentuated by subtle afropop melodies, Nova switches between rapping and singing as he captures the rollercoaster of emotions that come with modern-day relationships. "She told me run it back like replay/If you're feeling lonely you can text me" he sings warmly over neo-soul ready strings, as he runs through an endless list of feelings that only he could evoke from her, in hopes that she will replay their private moments fondly and make a decision to return back to him.
Speaking on the new release, Nova shares:
"For people who have been listening to my music, 'Replay' captures the essence of Nova, and for listeners experiencing my sound for the first time, this is a great entry point to my 'STAY'
series
and the universe I'm creating with my music [and]
I hope 'that Replay' serves as the perfect introduction to the new journey we're taking with this next project
".
You can listen to "Replay" exclusively on the NATIVE below.
Featured image credits/Nova
---
Hell hath no fury like Tami. Tweet her your fave female rappers @tamimak_
---