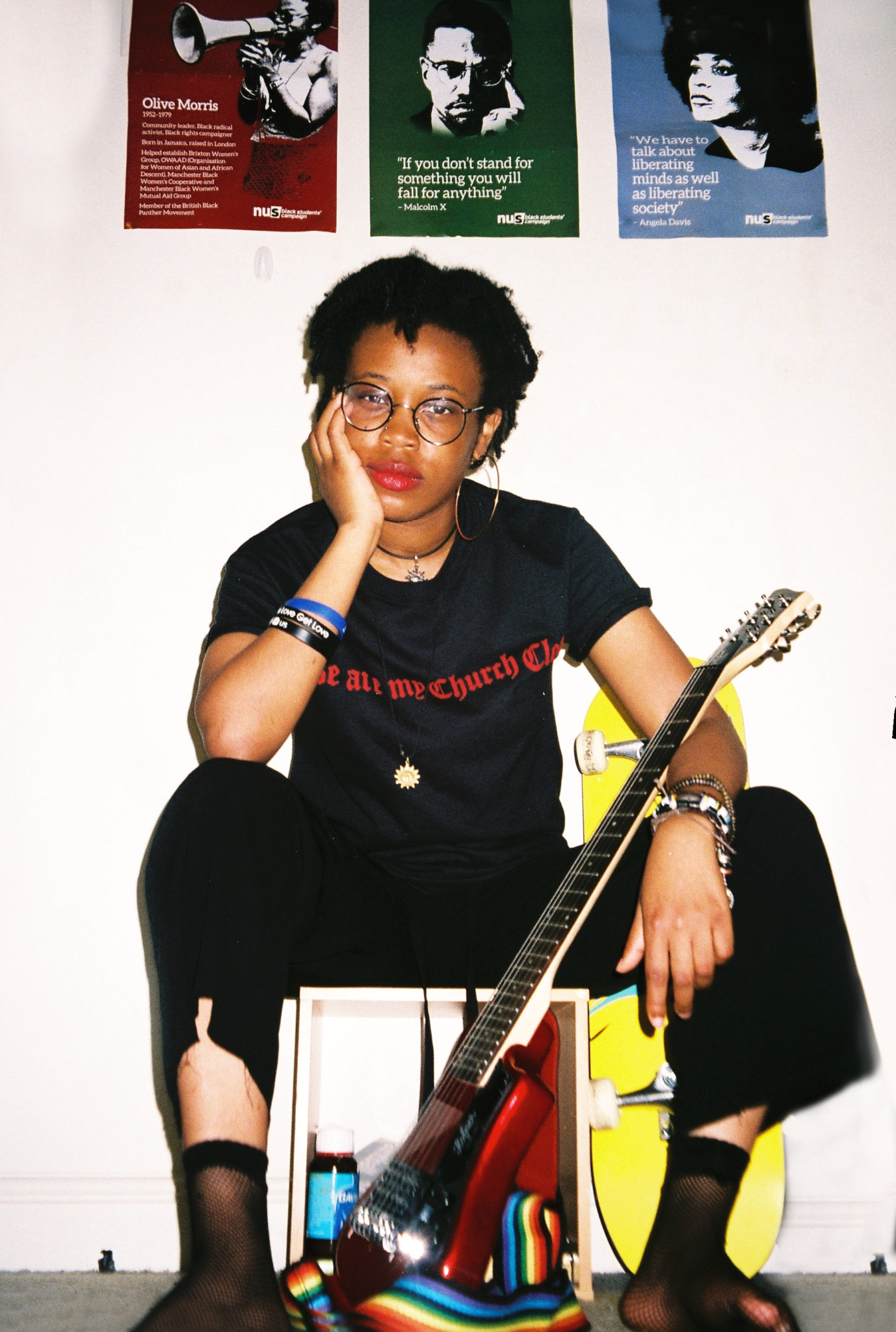 Photography: Faith Aylward
Lady Donli: the rapper-turned-songstress is trying to put love and light into the world, and she's doing a great job so far. 
What drives you to create music: the process or the final creation in itself?
Well, I love creating. The entire process of making music is therapeutic for me. When I start a song, I might not know how it's going to end up or if I'm even going to finish it. Making music to me is like eating food: it's one of those things I can't live without. [It's] the main way I express myself. So in essence, neither of these things really drive me to create music, I create music because I need to. There's an insatiable need in me to constantly create. The final creation is just a bonus, a tiny reward.
You started making music as a rapper before turning to singing. How would you describe the difference between Lady Donli, the rapper and Lady Donli, the singer? 
When I used to rap I wasn't known as "Lady Donli", I used to go by "Zainab" (my birth name) and by default these two identities are different. As Lady Donli I've grown and begun to understand what I want from my artistry. My musical identity has become much clearer. I've become a stronger artist in general. These days there's more direction with the music, so the person who was making music then and the person making music now, are two entirely different people. However, I think my rap background definitely still influences my music.
Will the rapper ever return?
She's definitely making a comeback on the next project.
You recently performed at the O2 Academy Brixton, opening for Nonso Amadi. How do you see yourself growing as a performing artist? 
I think with each performance I become a bit more confident. Every time I perform, I watch videos to see what I can improve on. [It] might be my vocals, [or] the way I interact with the audience, [or] how close I hold the mic to my mouth. I analyse my technique. I also go to a lot of concerts so I can analyse and understand what other artists I love are doing. There's definitely been growth. I know some people who come out for me every single time I've performed and they tell me how much they think I've improved, and these are my actual critics so it's pretty reassuring.
What do you do to get yourself out of the inevitable lows of the creative process?
I LOOK FOR NEW EXPERIENCES. There's always something to write about, you just need to find it. Sometimes I go travelling, sometimes I go exploring, I go on road trips as well. I actively go searching for new experiences and try to meet as many new people as I can, and I always come back with something new to talk about or write about.
"Ice-Cream" has been your best performing single thus far, and it only dropped a month ago. Do you feel the need to nurture your music once it is released? Or would you rather let it grow on its own?
I love seeing my music grow organically. It's blissful. However, I think nurturing your music can be pretty important. It helps you reach new demographics you'd ordinarily never have reached from just organic growth. The right type of PR will take your music to the greatest heights. I haven't quite started on PR yet, but when I do, I hope that it shows and the music continues to spread above and beyond.
You collaborate with various artists from all around Nigeria, from Tomi Thomas to Odunsi The Engine. What do you enjoy about partnering with another creative to bring something to life? 
It's all about the vision. There's one thing I always say, "don't feature someone for the sake of a feature". If I create a song and I think it needs a particular artist to complete it, then I'm going to go out of my way to get them on that song. If that feature comes to life then it's beautiful. I'm probably the happiest when I get back a feature and it blows my mind. At that moment, I know we've created something special and that feeling is irreplaceable, it's the power of a good collaboration. That's the best part for me. When we jointly share a vision and it comes to life the way I've envisioned.
Do you see the release of music as a cathartic experience or is it just the natural end to a process?
I think it's more of a cathartic experience. Whenever I finally put out a song, there's a relief that comes with it that can't be explained – especially when the reception is good. I think it's like letting go of a baby and watching it grow haha. It's an emotional experience. Whenever I release an EP, I spend the next couple of days sleeping because of how overwhelmed I've become in the process of creating and releasing it.
Do you ever feel like the process of creating trumps the eventual release of your material? 
Creating over releasing any day. Mostly because I can create for fun. I make music as I said to express myself. So I have a lot of unreleased music because on random days I just want to feel and sing, with no thought. Releasing music is stressful, there's a lot of thought that has to go into it. I don't need to think too much when I create, it comes naturally.
Finally, what is the meaning of birth to you?
I think it's a sense of awakening. Fully being able to express and explore your inner being. It's the beginning of the journey to self discovery.